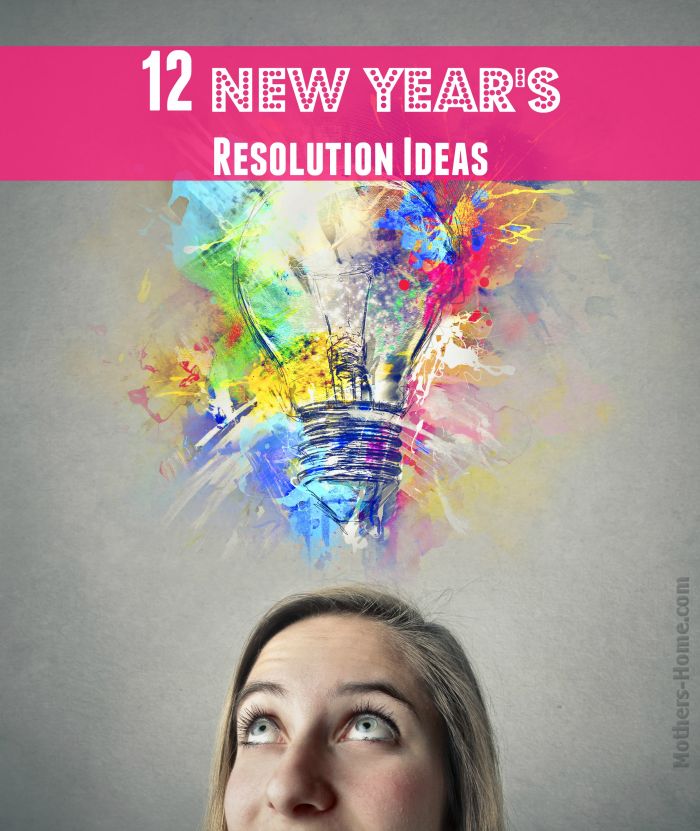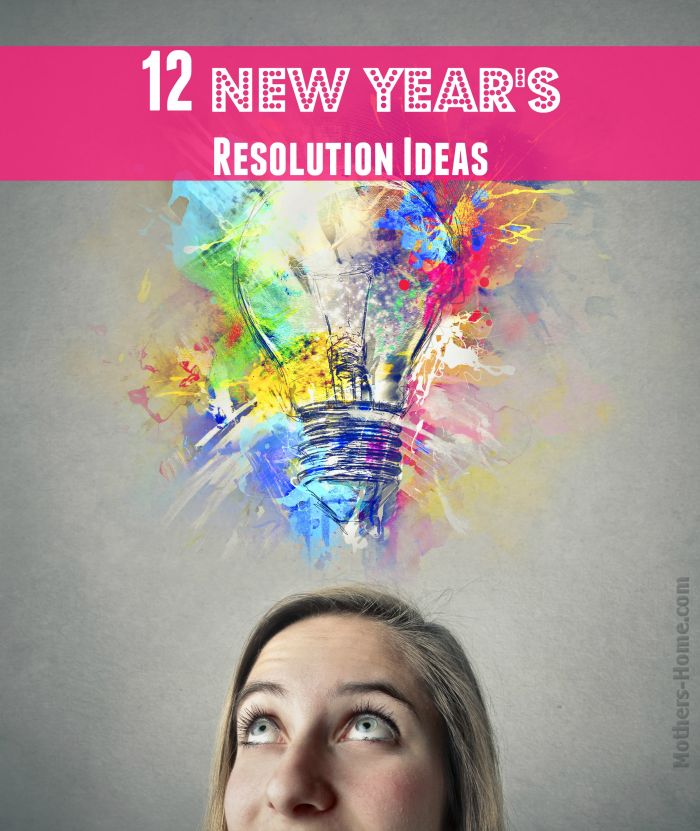 New Year's is just around the corner and it's time to start making those New Year's resolutions! Have you thought about yours yet?


Are you ready to make some changes but haven't quite decided what New Year's resolution is best for you? Are you struggling to think of a New Year's resolution that you really want to work on? This list is full of New Year's resolution ideas that will make some really positive changes if you stick to them!
1. Lose weight.
This is a pretty common one, but sometimes it's nice to see it in writing. Losing weight is a great goal to have because health is absolutely of utmost importance!
2. Take more family walks.
This is a great goal to share with your family. Not only does it allow you to spend more time with them, but ultimately it's a great way to get some exercise and fresh air too!
3. Get a pet!
This is a great resolution for anyone looking for a little more company this year and many more! Owning pets is very rewarding if you love animals, and taking on a new pet can fill your heart with so much joy!
4. Find a new job.
If you look back at the past year and feel that most of it was spent being miserable at your job, maybe it's time to find something new! Set a New Year's resolution to find a new job and devote legitimate time to it to make it happen!
5. Start a family.
This is a great New Year's resolution for some couples ready to take the plunge! If you're both ready, this might be your year!
6. Host a foreign exchange student.
This is such a great New Year's resolution and will make for some wonderful experiences for you and the student if you decide to do so!
7. Leave the state for travel.
If you want a New Year's resolution that's more fun-based, try traveling to another state for a vacation or road trip!
8. Go on a cruise.
If you have the financial means to do so, going on a cruise is extremely rewarding and fun! This would be a great New Year's resolution, and one that you would definitely be tempted to keep. If you're not financially ready, maybe start saving for a cruise this year and go on one next year, but make saving money your New Year's resolution!
9. Stop biting your nails!
This can be a tough one for some, but it's a great New Year's resolution to keep. Biting your nails can be pretty harmful to them in the long run, and ultimately it's not exactly the best habit to have!
10. Increase your income.
Whether this means finding a small side job, working a little more overtime, working to earn a promotion, or just finding a whole new job, this is a great goal to have for the New Year!
11. Buy a new/first house.
Buying a house is a big responsibility. Whether you're a first time homeowner, or you're just moving on to bigger and better things, it's a big deal. If you're in the position where you're ready to move on and you have the means to do so, buying a new house is a perfect New Year's resolution for you! Working towards this goal might mean working on your credit score, finding your perfect location, or just saving up a bit of money for a down payment!
12. Learn to cook a new recipe every week.
This is a great New Year's resolution for anyone looking to spice things up in the kitchen at home! We all know it can get extremely boring eating the same thing time and time again, so this resolution is sure to change things up!