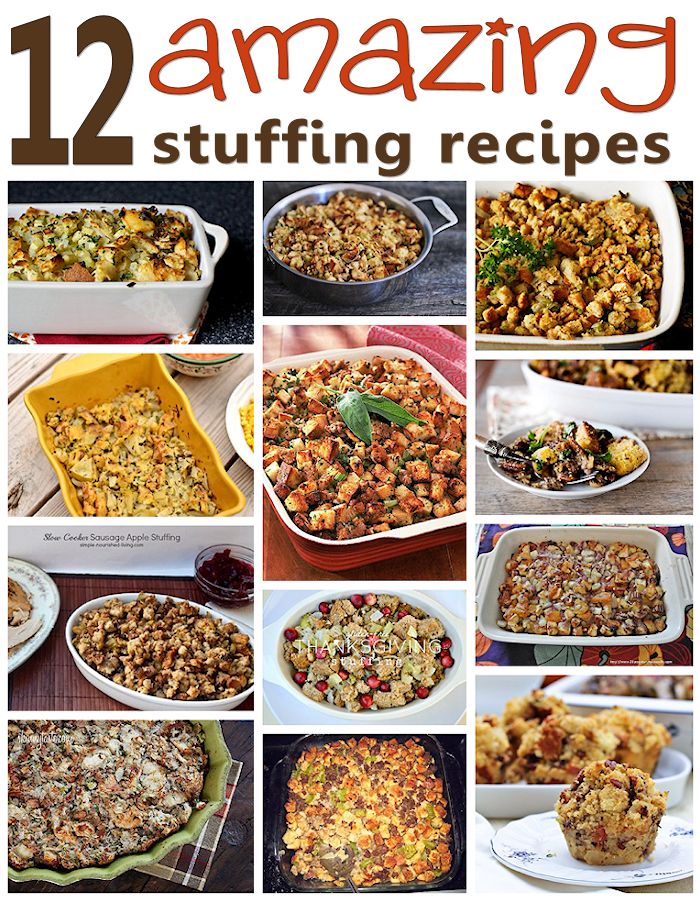 For the last week or two, I have been searching the internet for stuffing recipes…  I thought this year I might try something new.
Over the years, I have done little more than follow the directions that come along with whatever stuffing mix I happen to buy at the store. Party because my family really likes the stuffing I make, and partly because my family hates change — especially when it comes to their food!


Here are the top 12 recipes I found that I am considering trying…  Which one sounds best to you?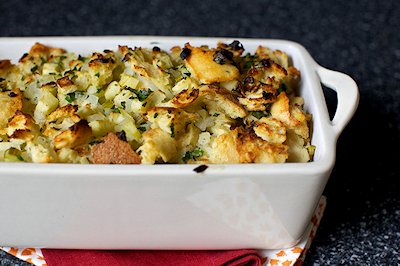 1 – Apple-Herb Stuffing from Smitten Kitchen
This recipe calls for french or sour dough bread, onion, celery, tart apples, and also a variety of ingredients you probably have in your kitchen.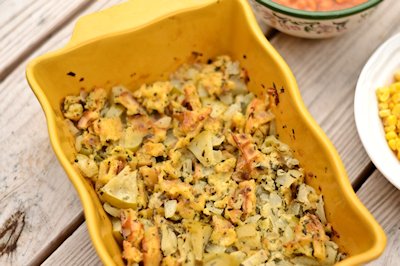 2 – Apple and Eggo Thanksgiving Stuffing from It Happens In a Blink
I would have never thought to combine apples and waffles to make stuffing, but I think it works!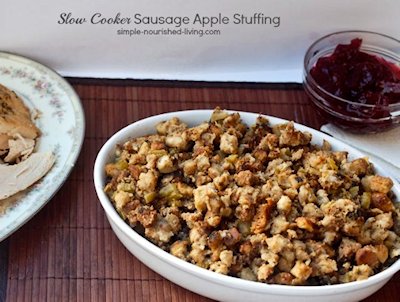 3 – Slow Cooker Sausage Apple Stuffing from Simple Nourished Living
I really like the idea of making stuffing in my crock pot — heaven knows the oven is busy enough on Thanksgiving.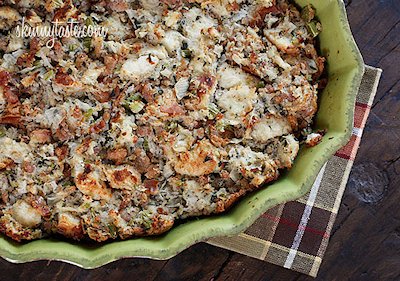 4 – Chicken Sausage and Herb Stuffing from Skinny Taste
I doubt if any of your dinner guests will miss the extra calories that are missing from this stuffing recipe!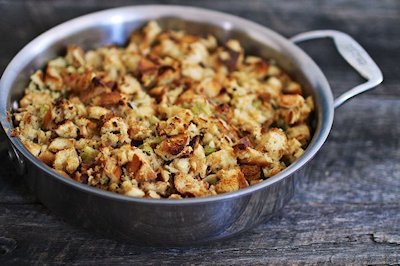 5 – Extra-Crispy Skillet Stuffing from TheBittenWord.com
Most of my family likes the crispy bits of stuffing so this recipe is definitely going to be one I try.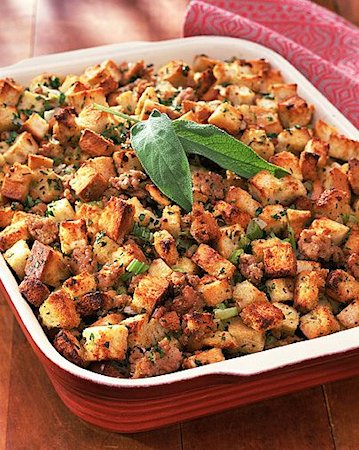 6 – Low Calorie Thanksgiving Stuffing Recipe from LaaLoosh
Learn how easy it is to lighten up a stuffing recipe by swapping out a few ingredients with healthier alternatives.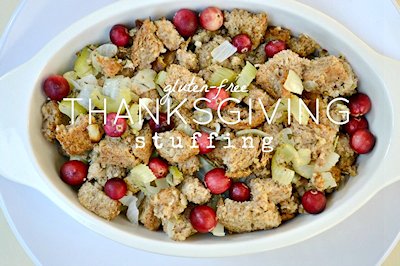 7 – Gluten-Free Thanksgiving Stuffing from Fork and Beans
Like the lower calorie stuffing above, discover how to make a gluten-free (and vegan) version of your favorite.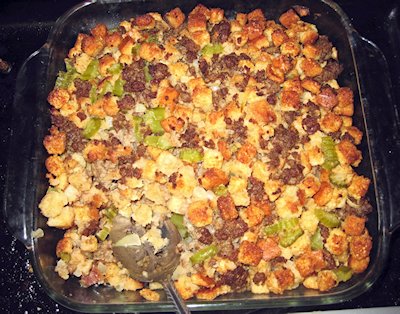 8 – Dad's Stuffing Recipe from Life as Leels
I think this simple and hearty stuffing may appeal to the guys at my Thanksgiving table.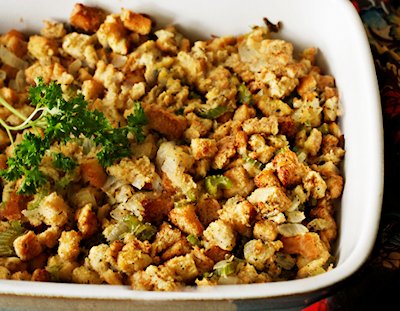 9 – Mom's Thanksgiving Stuffing from Savory Sweet Life
Not to be out done by Dad's Stuffing Recipe, I had to give mom's some consideration!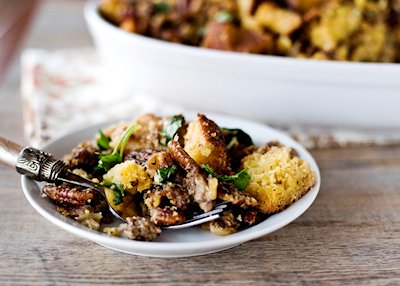 10 – Cornbread, Sausage, and Pecan Stuffing from Baked Bree
I have never tried a cornbread stuffing, but this one sounds delicious – I love cornbread so I am excited to give it a try.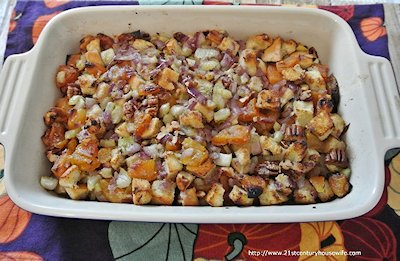 11 – Celery, Apricot, and Pecan Stuffing from 21st Century Housewife
While my guys probably wouldn't go for this dressing, I think it sounds amazing with the chopped apricots and pecans.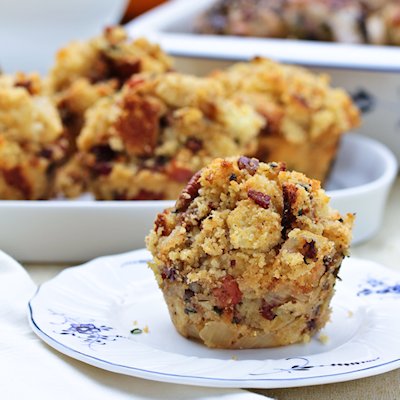 12 – Cornbread Stuffing Muffins with Apple and Pancetta
I would have never thought to bake my stuffing in muffin tins but it does make perfect sense.
I am not sure if finding all of these amazing stuffing recipes have helped me at all because now I am just not sure which one to try. I just might have to make a few of these recipes and see what everyone likes the best.