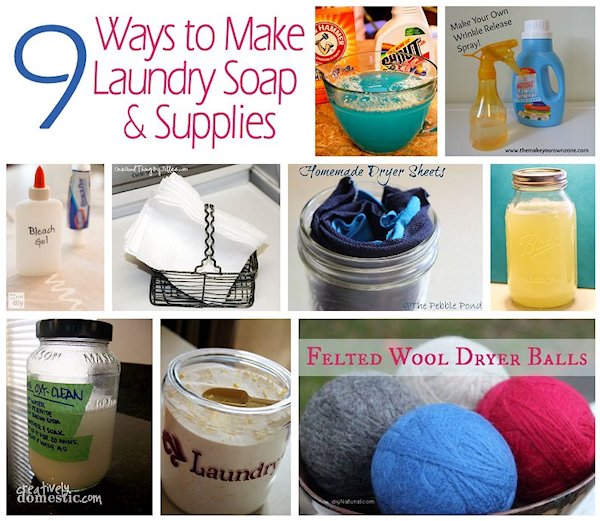 While you can try to save money by washing your clothes, towels, and bedding less often, that usually isn't possible.  Instead, you can try making your own laundry soaps, fabric softeners, and stain removers.  I ran across these great recipes and solutions and thought I would share them with you.


These homemade supplies fall into three different categories, pre-treating, washing, and drying.
Homemade Laundry Pre-Treaters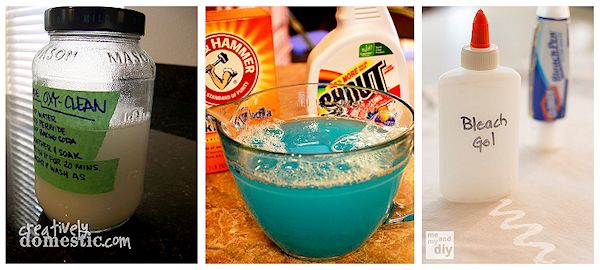 Homemade Shout Pre-Treater from My Kitchen Escapades
Learn how to make your own spray on stain pre-treater using Dawn dish detergent, ammonia, baking soda, and water.
Homemade Oxyclean from Creatively Domestic
Make your own version of OxyClean to pre-treat your clothes with using water, hydrogen peroxide, and baking soda.
Make Your Own Bleach Pen from Me and My DIY
Next time you have a small stain you want to pre-treat, make one of these DIY bleach gel pen using corn starch, bleach, and water.
Homemade Laundry Soap and Washing Aids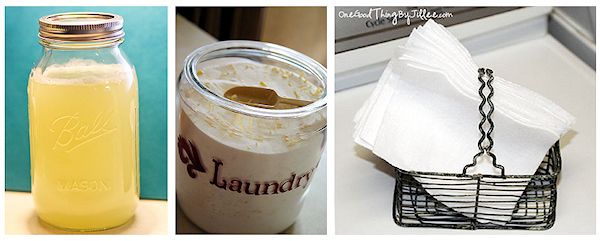 Homemade Powdered Laundry Soap from Being Creative
Discover how you can make a big batch of laundry soap that will last for months. The supplies you need include Borax, baking soda, washing soda, and bar soap.
Homemade Liquid Laundry Soap at From Scratch
Follow this recipe and you can make five gallons of homemade liquid laundry soap for less than $2.00 using many of the same ingredients used for the powdered laundry soap.
Make your own Color Catchers from One Good Thing
I always use color catchers when I wash the quilts I make the first couple of times. The store bought Color Catchers can get expensive so you can bet I will be making my own from now on using pieces of white fabric, soda ash or washing soda (sodium carbonate), and these directions.
Homemade Dryer Sheets and Wrinkle Helpers

Homemade Dryer Sheets from The Pebble Pond
Use scraps of fabric and liquid fabric softener to make your own fabric softener sheets that will not only leave your laundry feeling soft and smelling good, it will help eliminate static cling.
How to Make Wool Dryer Balls from DIY Natural
You can scrap the idea of using fabric softener sheets altogether. Discover how a simple ball of wool can do the same job and one ball can last through hundreds of washes.
Homemade Spray Wrinkle Release from The Make Your Own Zone
Make up a batch of this spray that you can use next time you need to iron something. I love this idea since I hate ironing!
I hope you enjoy these recipes and ideas. Take some time to visit each post and leave a comment to tell the writer how much you appreciate their ideas. Also make sure you tell them who sent you!  If you have any ideas for homemade laundry supplies, make sure you share it with us by leaving a comment!