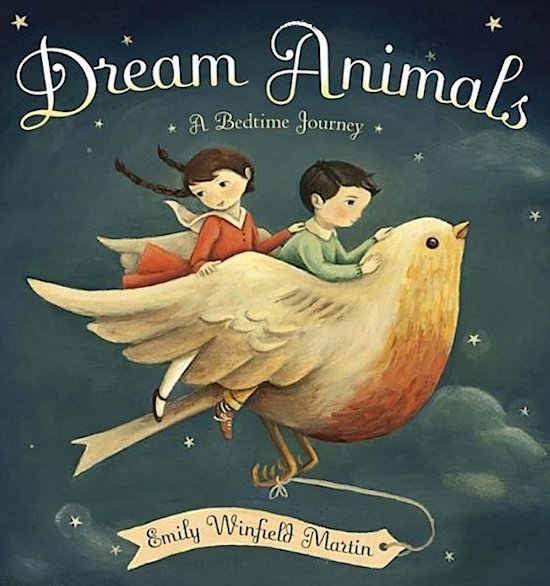 This sweet and simple bedtime story, Dream Animals: A Bedtime Journey
(affiliate link) by Emily Winfield Martin, will certainly become a favorite for kids of all ages and the adults who read it to them.


I love the rhyming verses in this book. The rhymes encourage children to look to the stars to find friendly animals that will help lead them to dreamland.  The book explains these animals can be finned, furred, or feathered. The creatures described in the book include a bear, a fox, robins, a narwhal, and many more.
My favorite verse:

"These creatures are the reason
Dreamers get where dreamers go.
Dreamland is too far to run
And sleepy feet, too slow."

While the words in this book alone are probably enough to enchant your little ones, the illustrations will certainly engage them.  The pictures will take them from a kitchen table filled with treats and imaginary creatures to an underwater tea party with mermaids and seahorses.
My grand kids are at an age where they love books that rhyme so this book will be a big hit with them.  The retro look of the illustrations especially appeals to me and remind me of books my grandmother read to me when I was little.
I can tell already that this book will be a favorite at bedtime at my house for years to come.
If you would like to learn more about this book, visit the publisher:  Dream Animals: A Bedtime Journey
The publisher even has a fun activity you can print out to go along with this story.  This printable encourages kids to draw their own dream animal.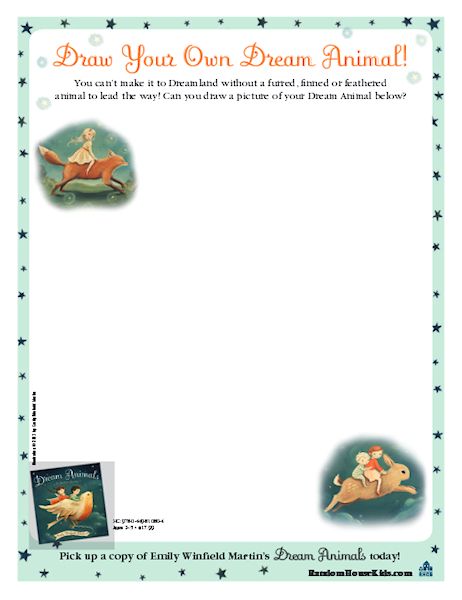 Disclosure: A review copy of this book was provided by the publisher. No further compensation was given and all opinions are my own. As noted above, this post contains an affiliate link. See my disclosure policy for details.