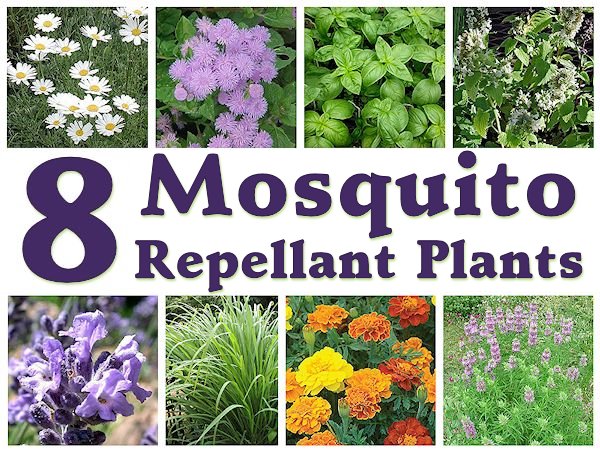 We are in the middle of building a fun outdoor entertainment area at our cabin that we hope to be able to enjoy during the day and for evening bonfires. One major problem we have noticed is the mosquitoes. They seem to be so much worse this year than any other year in recent memory.


The seating and fire pit spaces will have a rock base so we don't have to worry about sitting up extra bugs by walking through the grass. While this should help cut down on the mosquitoes, I want to surround these areas with plants and flowers. I love this idea but I don't want it to be counterproductive as far as cutting down on the mosquitoes.  That is when I came up with the idea of searching for plants that my help repel these summer-time pests!
I never knew there were so many options available. I have yet to try any of these so I can't vouch for them yet, but I will certainly make sure I post what I end up having success with and not.  Here are the mosquito repelling plants I am considering trying: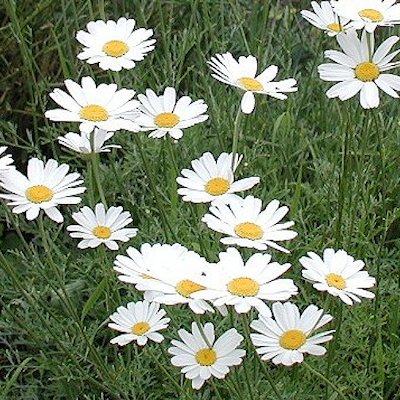 Pyrethrum or Painted Daisy
I love daisies so I am excited to get some of these planted. From what I have read, this flower is used to make botanical insecticides so it makes sense to grow it in my garden to try to keep mosquitoes away. These insecticides, made by crushing the flowers and extracting the pyrethrins (the active ingredient) which are contact poisons which quickly penetrate the nervous system of the mosquito, which increases their movement and inhibits them from biting. I read that it is also effective against other pests like aphids, pickle worms, bed bugs, leaf hoppers, spider mites, cabbage worms, harlequin bugs and ticks.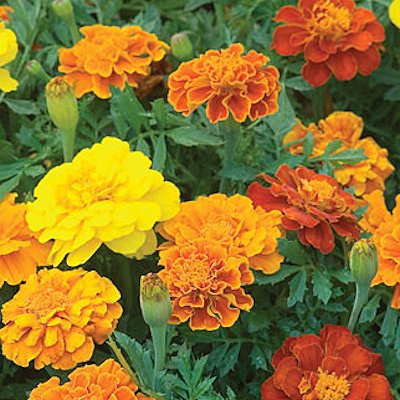 Marigold
This flower, which is commonly yellow or orange, has a strong scent and that is what repels mosquitoes and other insects. I knew marigolds helped keep rabbits away from gardens and other flowers, but I had no idea it also worked on mosquitoes.

Ageratum
Most commonly blue, this is a low growing flower that is also called floss flower. Once again, mosquitoes do not like the odor emitted from this flower. That, combined with the fact that they are easy to grow, has sold me on trying them.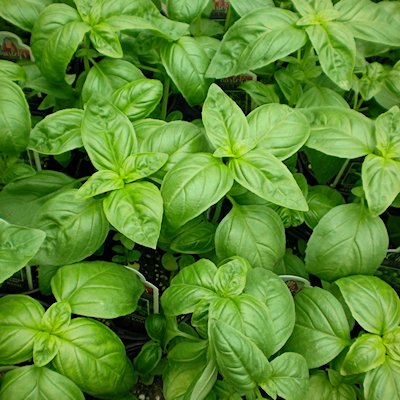 Basil
Not only can you plant basil to keep the mosquitoes away, you can also use the leaves in your cooking. The pungent smell the basil leaves give off will also keep flies and other pests at bay.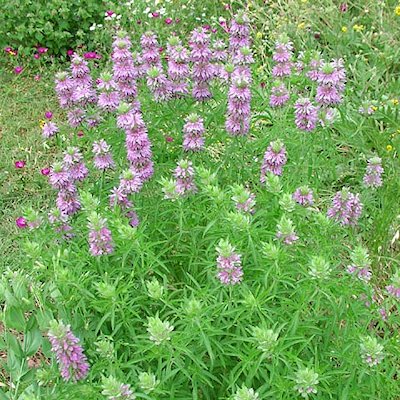 Monarda Citriodora
This plant is also called purple horsemint, lemon beebalm, and lemon mint. Not only are the flowers on this plant beautiful, they attract butterflies and hummingbirds and repel mosquitoes. It has a distinctive lemony scent and supposedly can be crushed and rubbed on your bare skin to deter mosquitoes even more.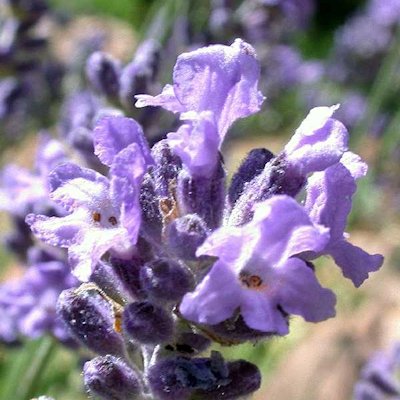 Lavender
This plant is part of the mint family, which is probably what helps make it a wonderful bug repellent. It is easy to grow and very hardy, which is good for someone like me.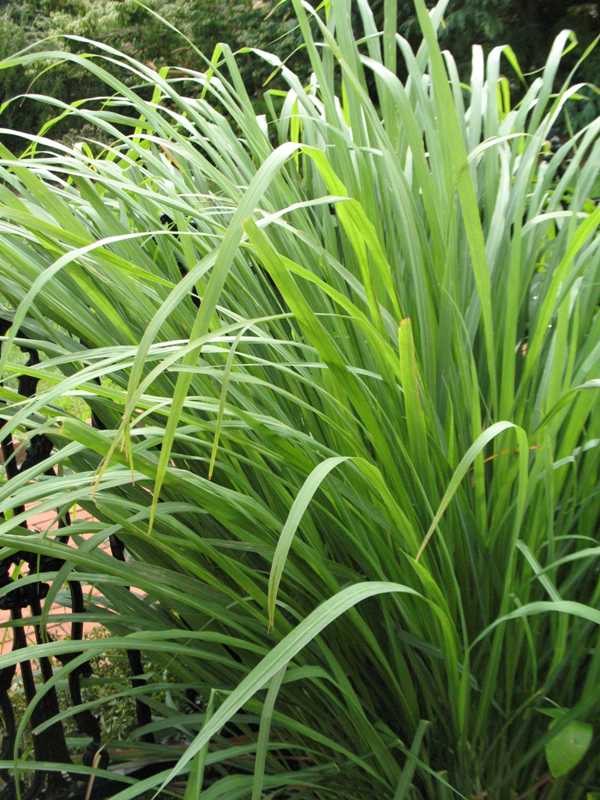 Lemon Grass
I read that mosquitoes hate the smell of lemon grass so this makes it a great option for my garden. I guess lemon Grass is the #1 recommended plant to grow in the landscape and in containers to use around your outdoor living spaces to repel mosquitoes during the summer.  Like basil, it can also be used in cooking.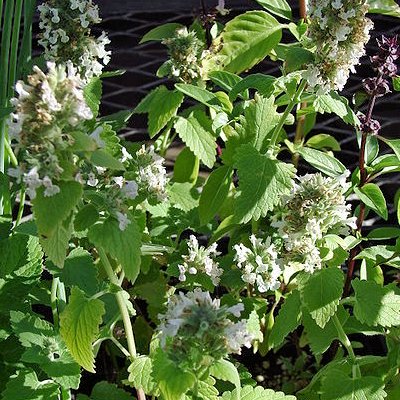 Catnip
I almost simply wrote off this plant because I didn't want to possibly attract cats, but once I read that this natural mosquito repellent is 10 times more effective than DEET, I figured it was worth trying.
I sure hope these plants work, but I figure even if we still have to deal with mosquitoes, these plants may cut back on the number of mosquitoes we have to fight off.  If nothing else, hopefully they at least won't attract mosquitoes like some other plants might.  If you would like to learn about even more plants that acts like a mosquito repellent, read this article on Gardens and More.