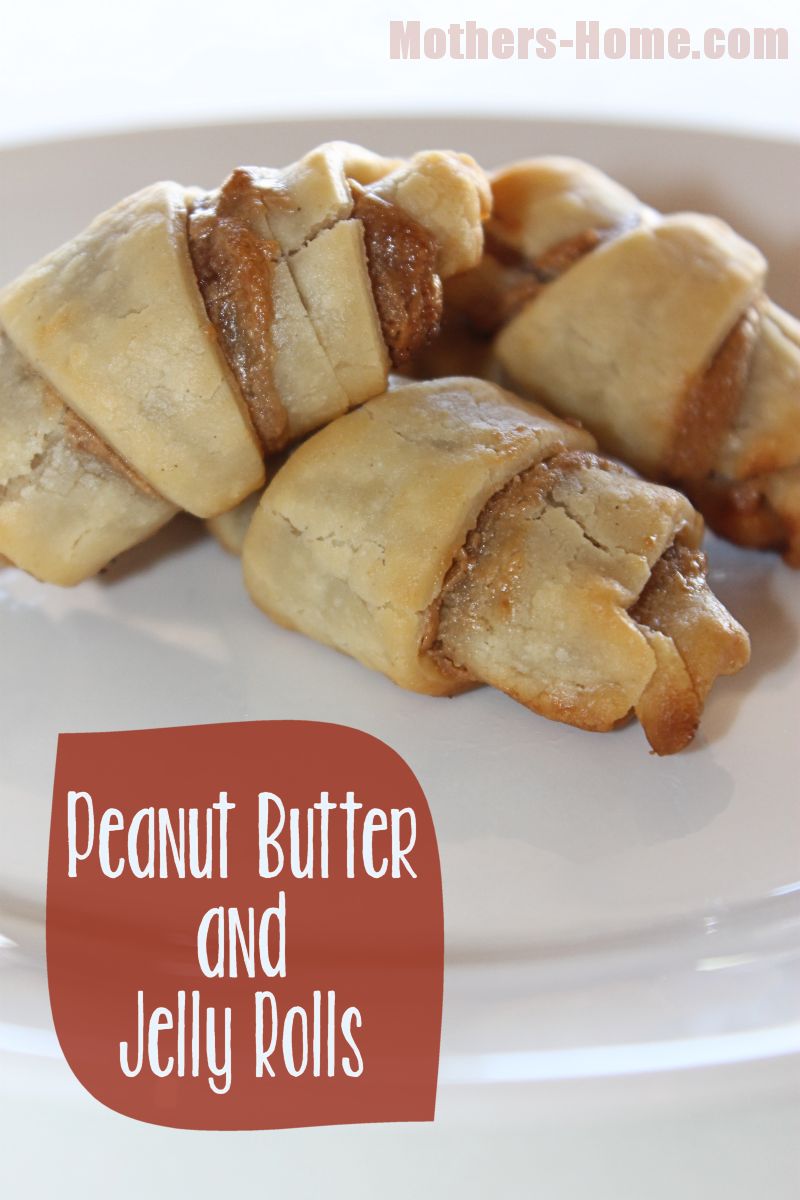 If you have a peanut butter and jelly lover in your household, you might want to try out this tasty peanut butter and jelly pie roll recipe. These make great snacks for after school or anytime, and taste wonderful whether they are served hot or cold.

Not only are they delicious, but they are simple to make because you use pre-made, refrigerated pie crust. Of course, if you prefer, you can make your own pie crust from scratch using your favorite recipe. Personally, I am always looking for treats that are fast and easy. These are easy so easy to make that the kids can even help.
Ingredients Needed to Make the Peanut Butter and Jelly Pie Rolls:
2 Tablespoons Creamy Peanut Butter
1 Tablespoon Jelly, Jam, or Fruit Preserves
1 Refrigerated Pie Crust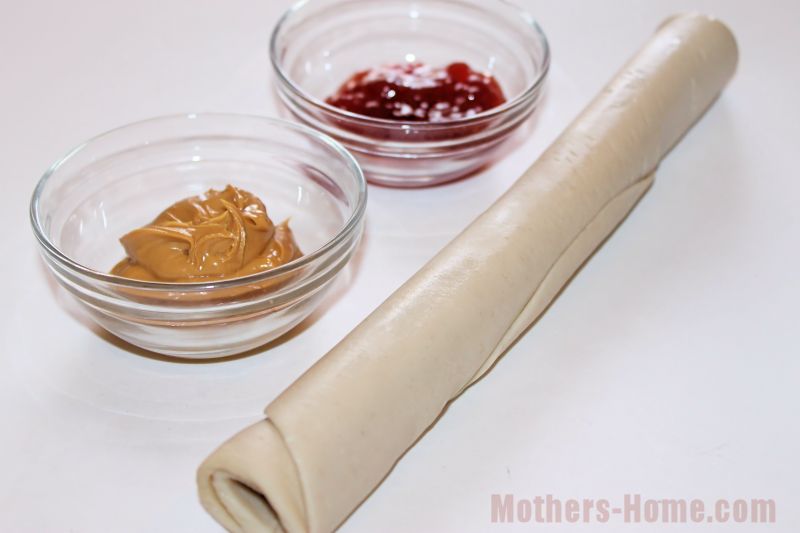 Instructions for Making the Peanut Butter and Jelly Pie Rolls:
Start out by preheating the oven to 350 degrees.
Unroll the store bought pie crust and lay it out flat on a cutting board. Pinch together any places that are torn or ripped and use a rolling pin to even out the crust if needed. Use a sharp knife or pizza cutter to cut the pie crust into 12 equal wedges.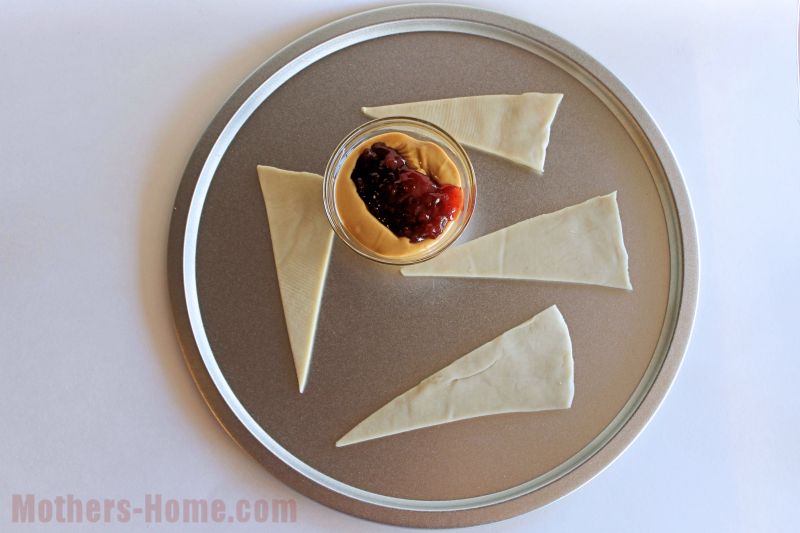 To make the peanut butter easier to spread, place it in the microwave for approximately 15 seconds. Add the jelly or preserves to the semi melted peanut butter and mix thoroughly. Use a knife or the back of a spoon to spread the mixture onto each wedge of pie crust. Roll each wedge, from wide end to thin, and pinch the sides slightly.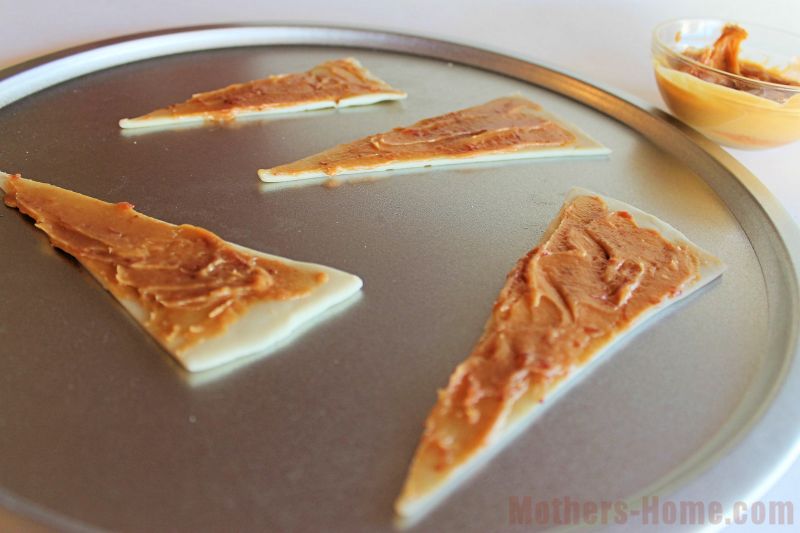 Place each roll onto a parchment lined baking sheet and bake in preheated oven for approximately 7 minutes or until golden brown.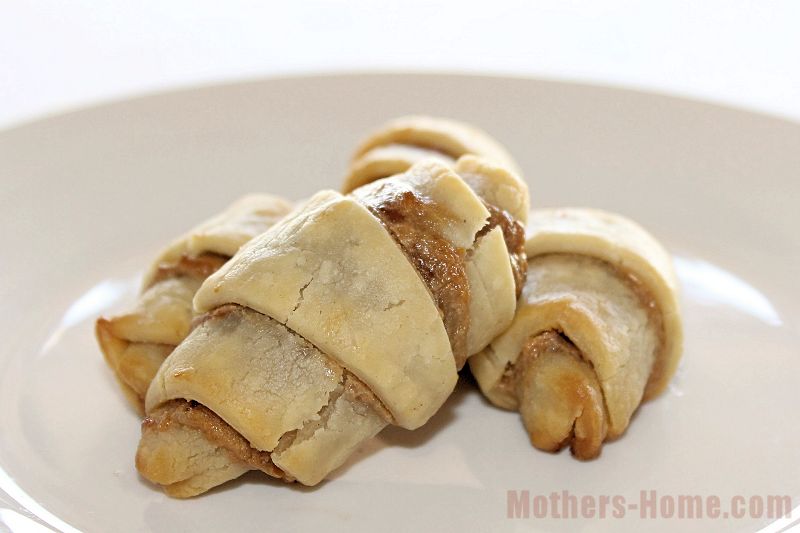 Remove them from the oven and enjoy warm or cooled!