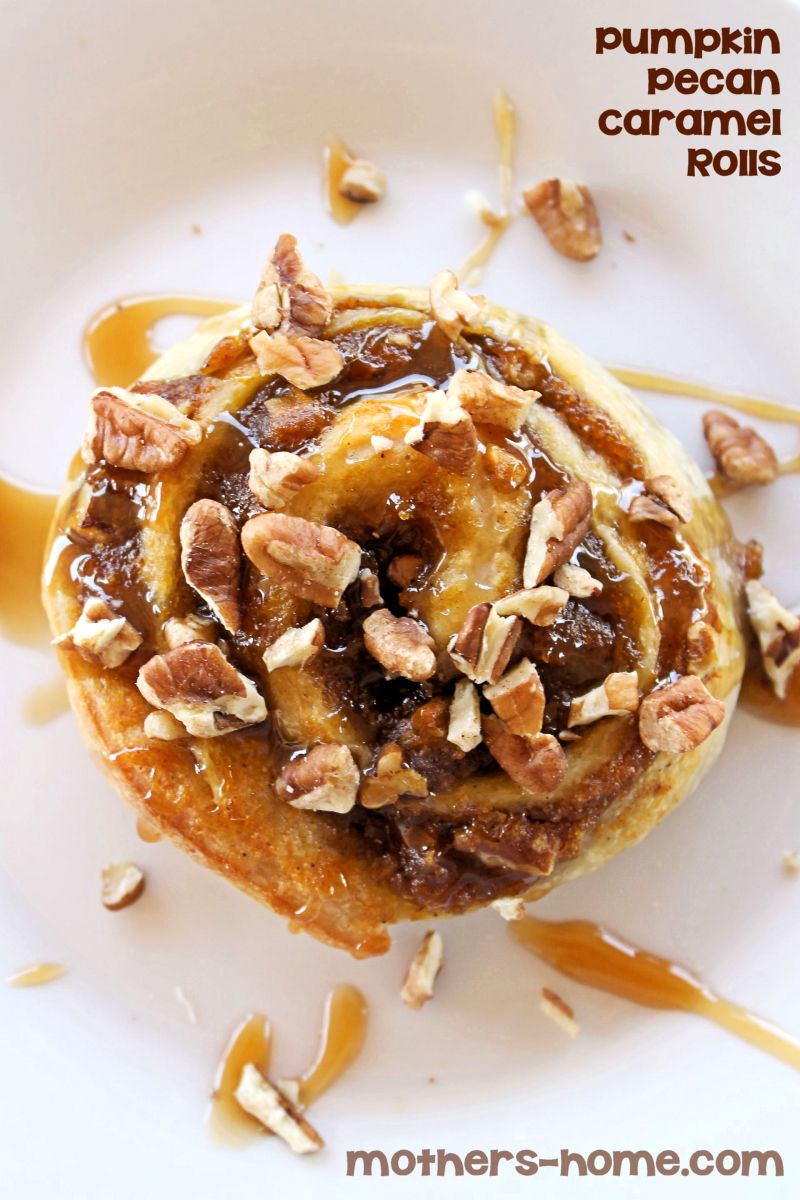 At this time of year, when I start seeing pumpkins showing up on from porches, my thoughts go to baking seasonal treats. While apples usually rank high on my list of baking ingredients, I love pumpkin also.


These amazing pumpkin pecan caramel rolls are not only easy to make, they are a great way to start the day. They also make a great after dinner treat with a hot cup of pumpkin-spice latte!
Ingredients Needed to Make Pumpkin Pecan Caramel Rolls:
1 store bought (or pre-made) pizza dough
1/2 cup pumpkin puree
4 tsp butter melted
1/2 cup pecans chopped
1/4 cup brown sugar
1/2 cup caramel sauce
1 tsp cinnamon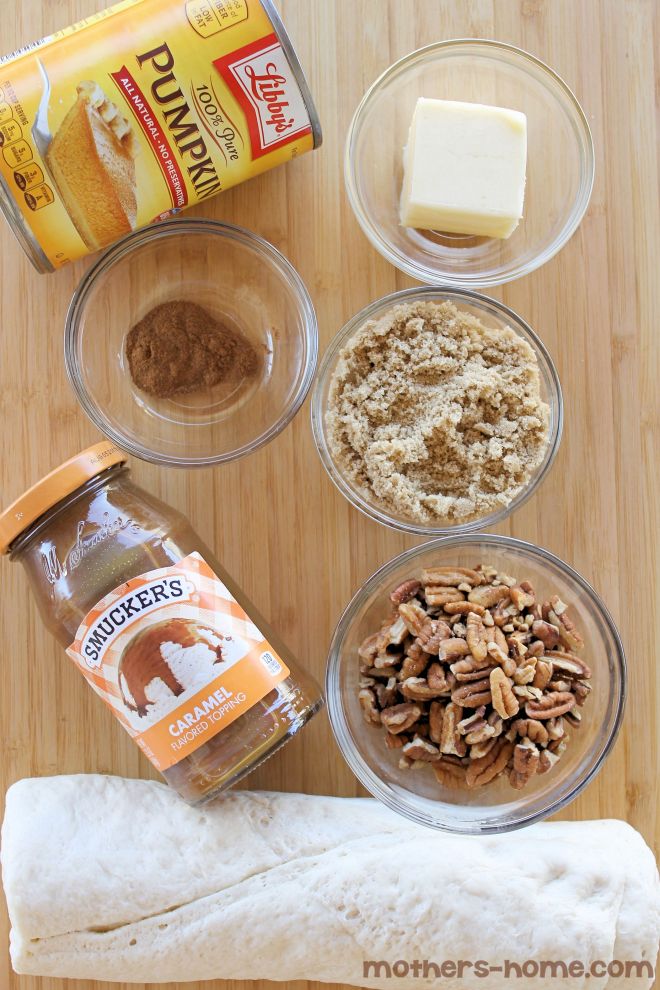 Instructions for Making Pumpkin Pecan Caramel Rolls:
Start out by pre-heating the oven to 350 degrees F.
In a medium sized bowl, mix together the pumpkin puree, butter, brown sugar and cinnamon and set it aside. Prepare the pizza dough by up rolling it flat and, using either a rolling pin or your hands, evening out the dough, especially along the ends and edges.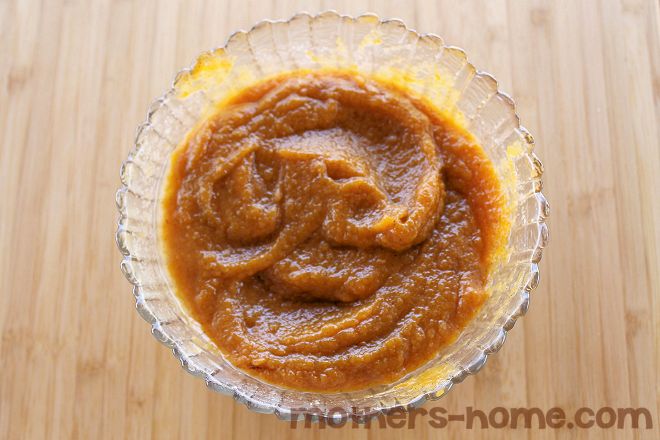 Spread the pumpkin mixture onto the pizza dough evenly, leaving about 1-inch of space away from the edges of the dough. Use half of the caramel sauce (reserve the other half for later) and drizzle it over the pumpkin mixture. Top with half of the chopped pecans.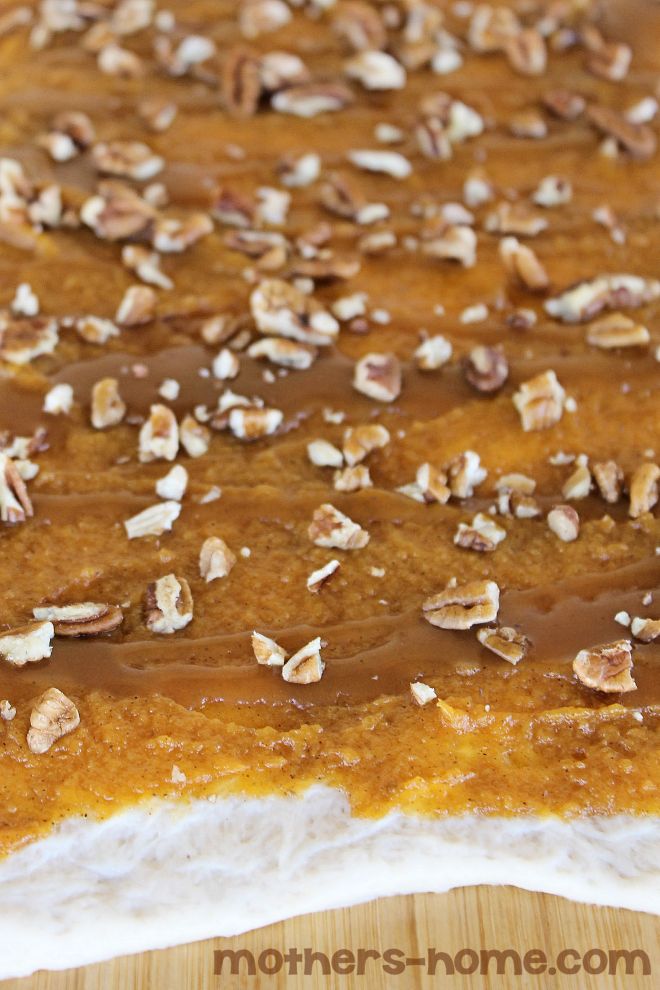 Start on one end of the dough and roll it. The dough will be soft but should be easy to roll up. When finished rolling, pinch the edge, to create a seam. Turn the rolled dough over, seam side down. If the dough is too soft, cover it with plastic wrap and place it in the refrigerator for about 15 minutes before cutting.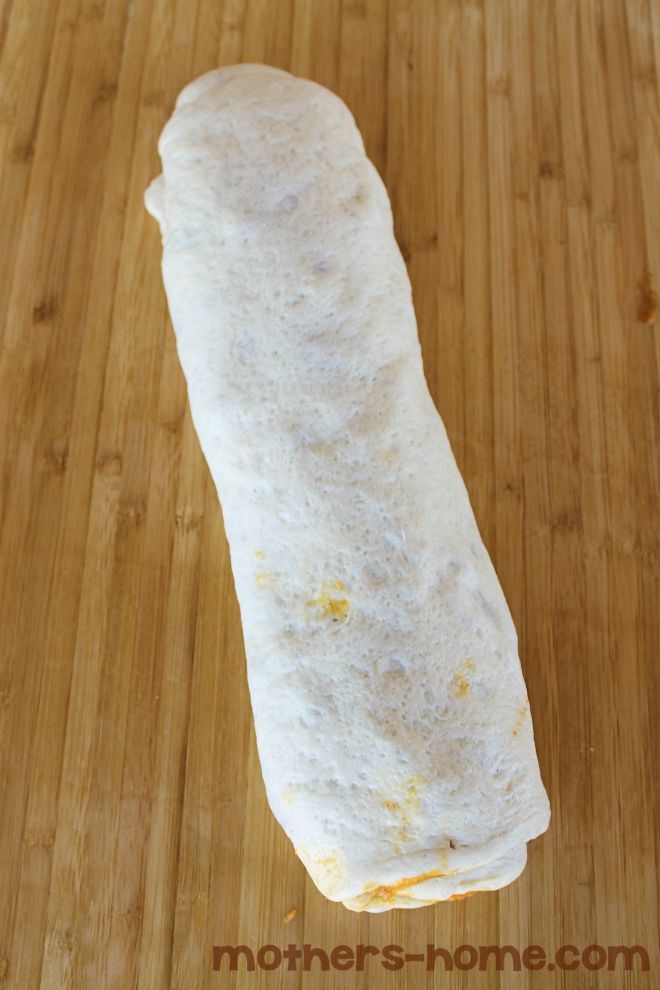 Cut your rolled dough into 8 rolls and place them on a parchment-lined baking sheet. Bake the rolls for 22 minutes or until they are a light golden brown.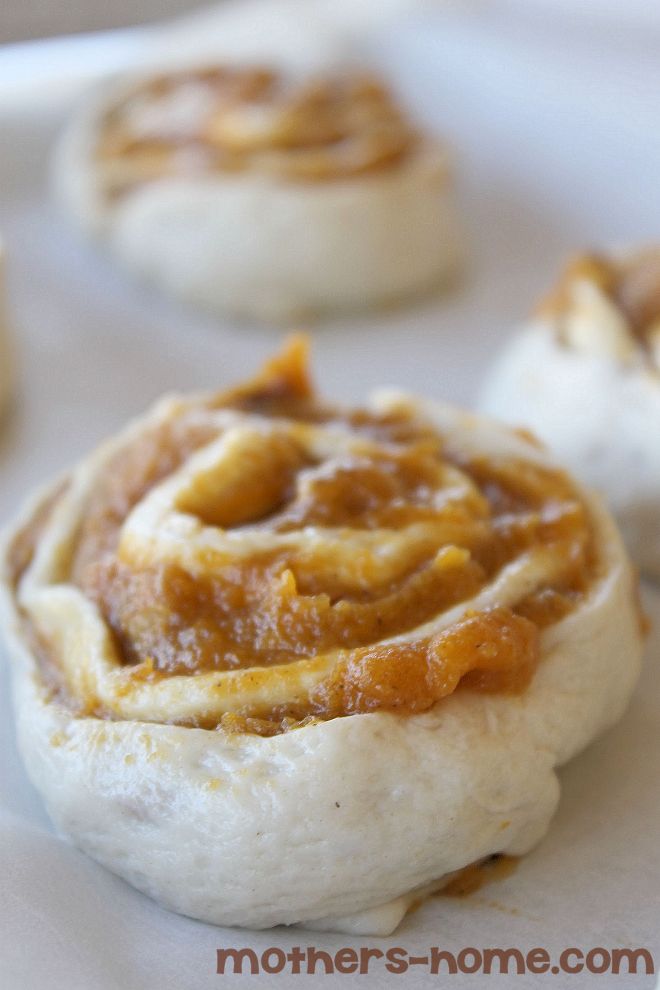 Remove them from the oven and let the rolls cool slightly before topping with a caramel drizzle and more chopped pecans. How can you resist trying something that looks this amazing?