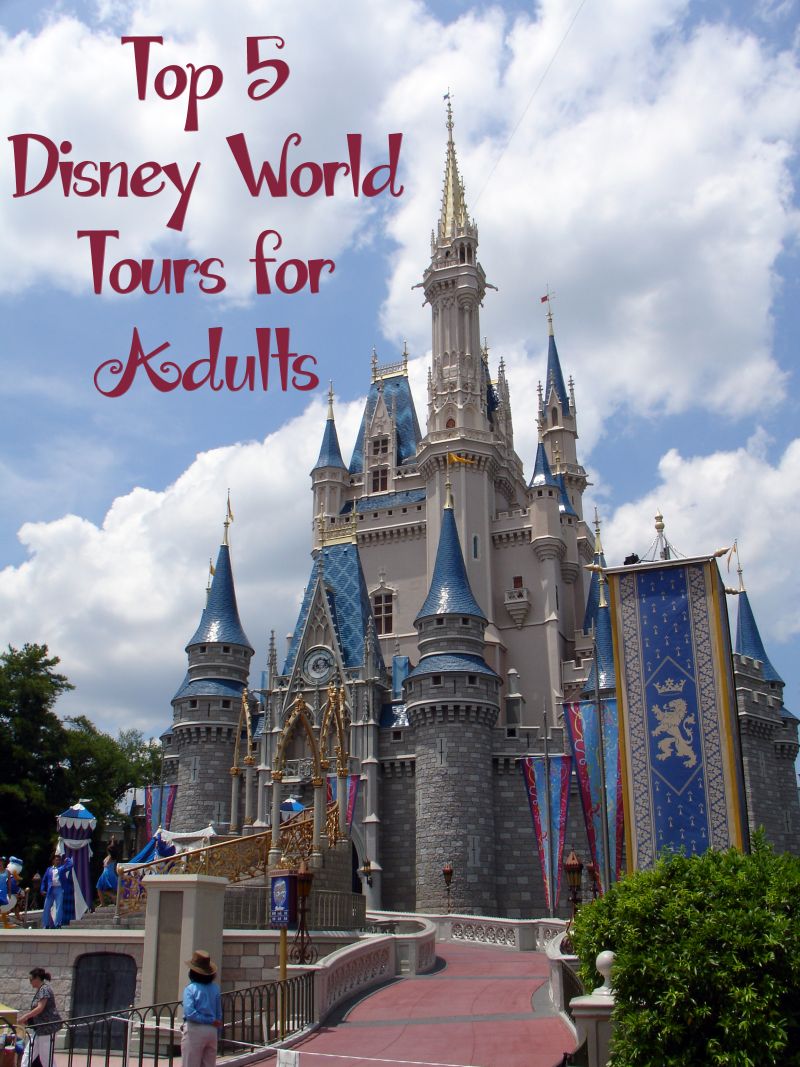 Disney World tours are a great way to get to see your favorite park in a new way, with many of them offering the chance to go behind the scenes, meet cast and characters and learn about parts of Disney World that you might not have noticed before. The best part is that the tours are full of perks and special moments that you won't get just visiting any of the parks on your own. Whatever your interests are, there is a tour just for you.

Whether you are interested in taking a Disney tour on your own, or with a significant other, these tours are great for adults on their special trip to Walt Disney World.
Wilderness Back Trail Adventure
Not only is this a great tour for adults to take part in, but it has age restrictions so it will be mostly adults in attendance. This segway bound tour takes you to Fort Wilderness, an area of Disney World very few guests outside of those staying here, get the chance to explore. On this tour you get the chance to zip and zoom around Disney's trails, learning all about the conservation work done here, Disney's vision in relation to our role in protecting it and then get the chance to explore this unique resort.
Epcot's Future World Behind the Scenes Tour
Everyone loves Disney and the new innovative rides and exhibits that are added over the years. Walt Disney had a great vision for Epcot, it was meant to be the highlight of his Kingdom and a place everyone in the world could benefit and learn from. The Future World Behind the Scenes Tour gives you the chance to learn all about how this area of Epcot came to be, where it's headed and talk to the people that are working behind the scenes to keep Epcot as awesome as we all think it is.
Keys to the Kingdom Tour
If you are a total Disney fan and like to find out about all the insider info, or want to learn more about your favorite destination, The Keys to the Kingdom Tour was designed just for someone like you. Tour through popular areas of the Magic Kingdom and find out all about how they were created, Walt's personal touches and funny anecdotes that only Disney cast members can share. This is a long and very extensive walking tour, making it a great option for a multi-day trip to Disney when you have a huge amount of time that you want to fill.
Behind the Seeds Tour
For anyone that is interested in gardening and in love with the plants at Disney, there is a very special one hour tour put together just for you in Epcot. The Behind the Seeds Tour will let you learn a little bit about the work that takes place at Disney to keep the grounds looking their best, and also show you a little bit of the fish and reptile husbandry that happens. Because it is a short tour it is possible to fit it into any part of your day– several tours given per day.
Wild Africa Trek
This tour takes you through the Animal Kingdom Safari, in a totally different way, so if you are up for a little adventure and fun this might be the tour for you. Walk over the animals on a special guided trek walking on the sky bridges dangling from the trees. You get the chance to learn about the animals kept here, enjoy a couple close encounters and then enjoy a gourmet buffet all while being treated like a VIP.