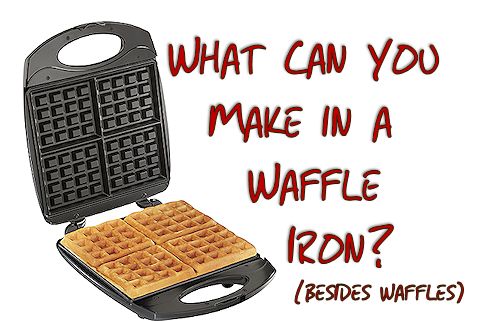 Do you own a waffle iron? Yeah, me too… Until recently, I begrudgingly allowed the waffle iron a spot in my small appliance cupboard.
I say "begrudgingly" because I have a hard time wasting valuable cupboard room on an appliance that only has a single focus…
I say "until recently" because not too long ago I stumbled across some creative uses for my waffle iron!  So I challenge you…


I love experimenting in the kitchen and trying new recipes, so I thought I would round-up some ideas for using a waffle iron to cook things other than waffles. I found recipes that are suitable for every meal of the day and even dessert.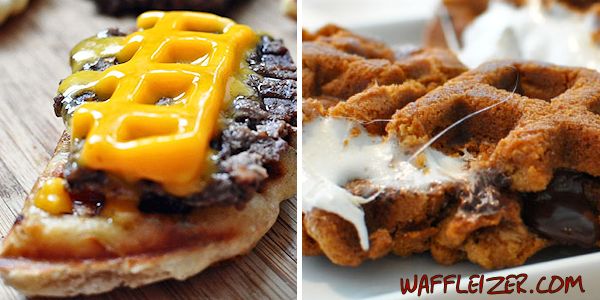 While, for the most part, this post will be more of a 'typical' recipe round-up, you might want to take a little time to visit the Waffleizer site (which, I guess, will soon be a book).  The two recipes picture above, Waffle Burgers and Waffle Iron S'Mores, can be found on this site. You can also find plenty of other ideas including, but not limited to,  macaroni and cheese, soft pretzels, and donuts.
Go ahead, explore the recipes there…  I will wait right here for you to come back…
Okay, now back to the other recipes that looked too good to ignore!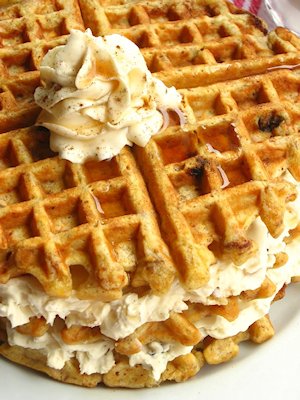 Carrot Cake Waffles @ Willow Bird Baking
I love carrot cake so I figured carrot cake waffles would be heaven along with the maple cream cheese spread/frosting.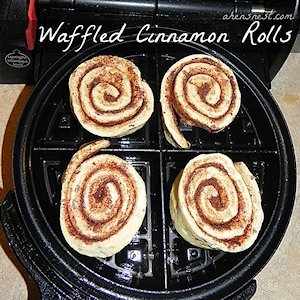 Cinnamon Rolls in a Waffle Iron @ A Hen's Nest
I have actually tried these are they are delicious!  The finished product was small, dense, and tasty.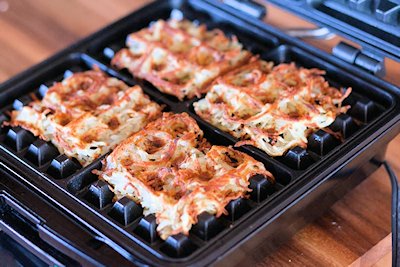 Waffle Iron Hash Browns @ Just Get Off Your Butt and Bake
I have seen these in more than one place and want to try them so bad… (Not to self, add potatoes to your shopping list.)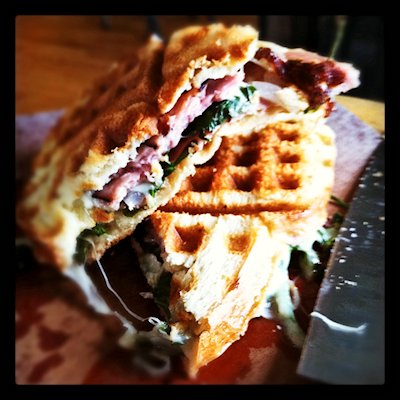 Waffle-Iron Ham and Cheese Panini @ Foodie with Family
I love sandwiches and look forward to trying this using both ham and turkey.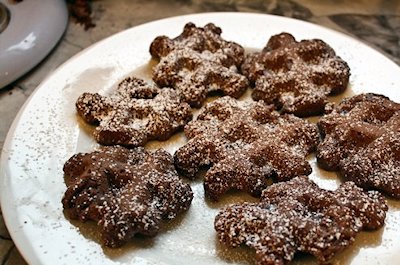 Yankee's Crisp-Chewy Waffle Iron Brownies @ Yankee Magazine
I love the crispy edges that brownies from the edge of the pan gets so I can only imagine how amazing these brownies would be.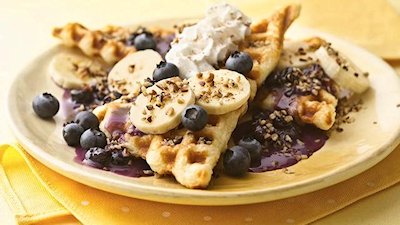 Quick and Fruity Crescent Waffles @ Pillsbury
Looks like it would be a lot of fun to experiment with refrigerated crescent rolls in a waffle iron.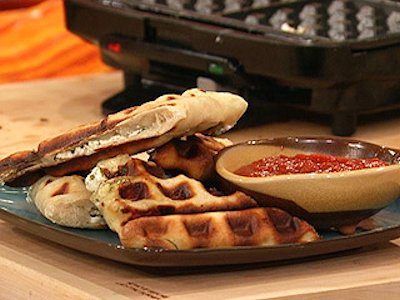 Wa-Zone (Waffle Calzones) @ Rachel Ray
Discover how to make a tasty looking calzone using this recipe from Rachel Ray.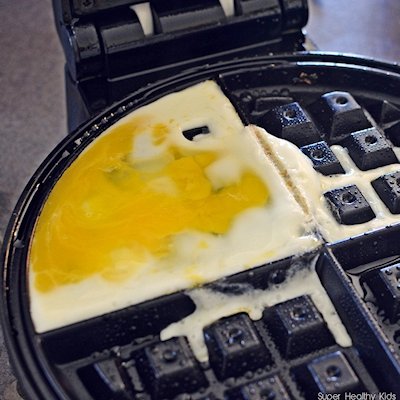 Waffle Iron Eggs @ Super Healthy Kids
Let your kids have some fun cooking an egg or two in a waffle iron.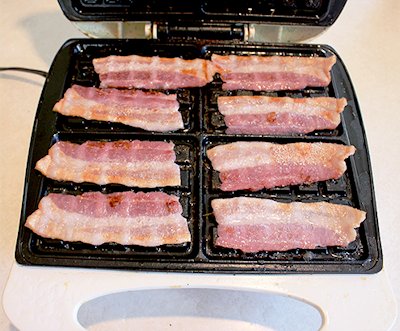 Bacon in the Waffle Maker @ One Good Thing by Jillee
Now this one makes sense and falls into the "why didn't I think of that" category!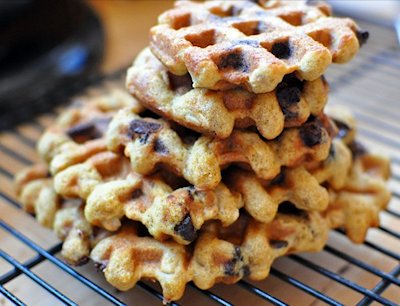 How to Make Cookies in a Waffle Iron @Endless Simmer
If you like your cookies big and crispy, learn how to make them in a waffle iron.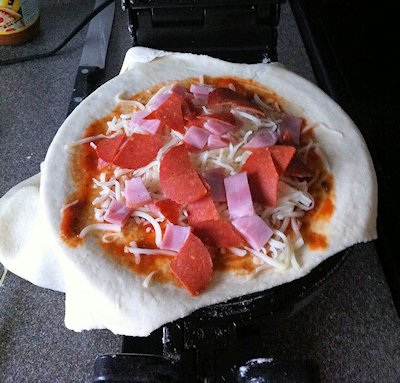 Waffle Iron Pizza @ Mo Mamma
This is defiantly something I wouldn't have thought of, but, after reading this post, it makes perfect sense.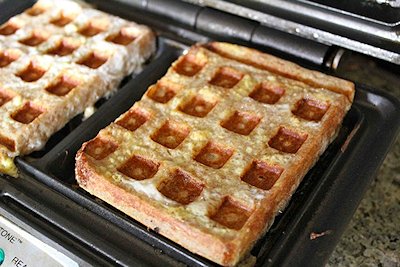 Waffle Iron French Toast @ Cooking With My Kids
If you want to stick to making a breakfast food, try your hand at this French toast recipe.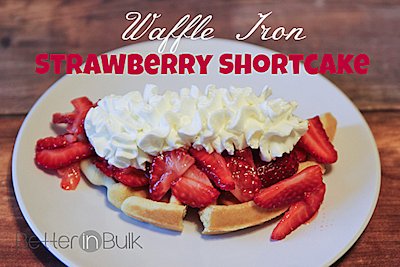 Waffle Iron Strawberry Shortcake Recipe @ Better in Bulk
You can never go wrong in my eyes if your recipe included strawberries and whip cream.
I hope you enjoy reading through and making these recipes. Which one would you like to try first? When you visit each post, make sure you leave a comment and tell them Mother sent you!