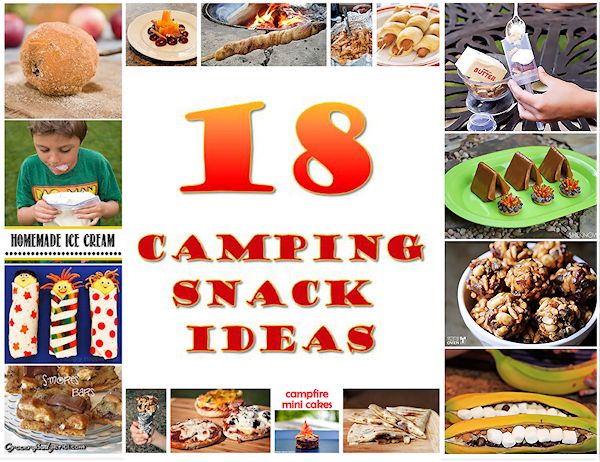 When your family gets a case of the munchies at home, it is easy to satisfy their taste buds, but when you are away from home do you have a variety of tasty camping snacks available?
Hopefully the ideas I have found will satisfy everyone's snack cravings. You will find everything from sweet treats to savory snacks. While many of these snacks are designed to be made while you are camping, a few of them simply go along with a camping.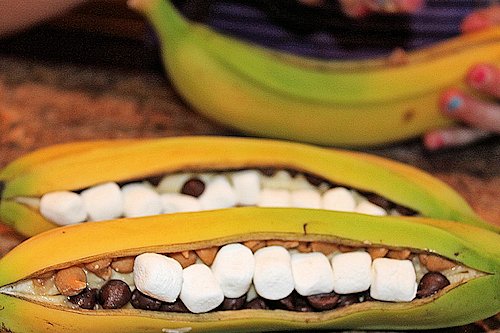 Banana Boat Recipe
This stuffed banana snack can be cooked right on the fire or on a grill.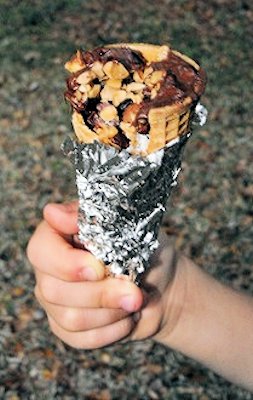 Campfire Cones
Wrap an ice cream cones with foil, fill is with whatever chips, nuts, marshmallows, and other small goodies.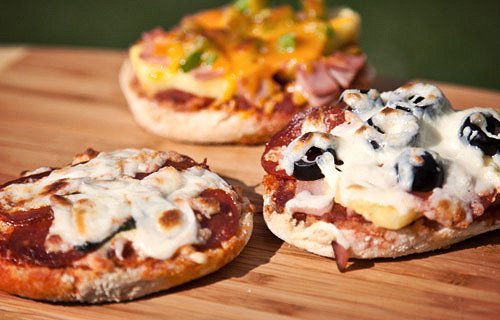 Campfire Grilled Pizza
Let everyone make their own personal pizza and cook it over an
open fire or even on a grill.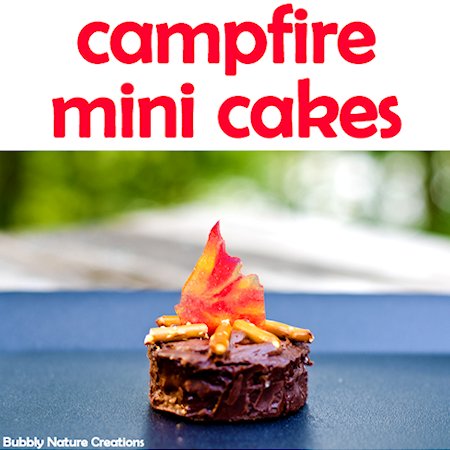 Campfire Mini Cakes
Use a Hostess Ding-Dong (or similar cake) as the base of this campfire.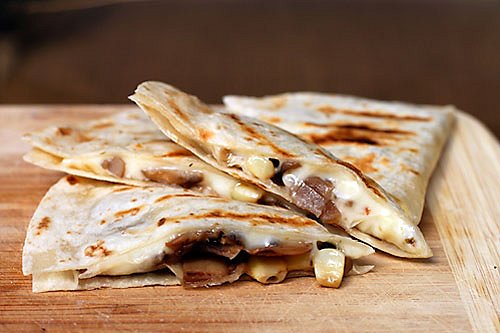 Campfire Quesadillas
Bring your favorite quesadilla ingredients with you and use these
directions to make one on a camp fire.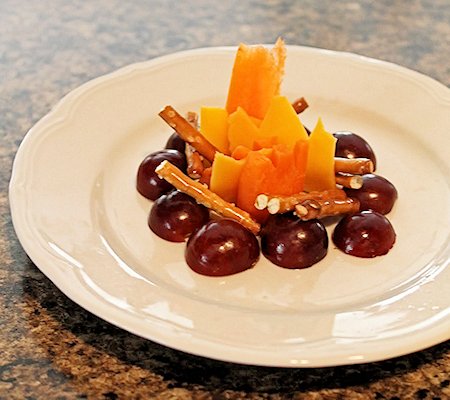 Campfire Snack
This cute snack is made using grapes, pretzel sticks, carrots, and cheese.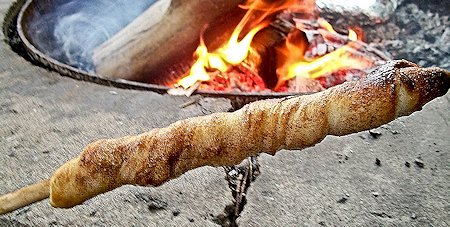 Cinnamon Biscuit on a Stick
Wrap a refrigerator biscuit around a stick and top them with some cinnamon and sugar.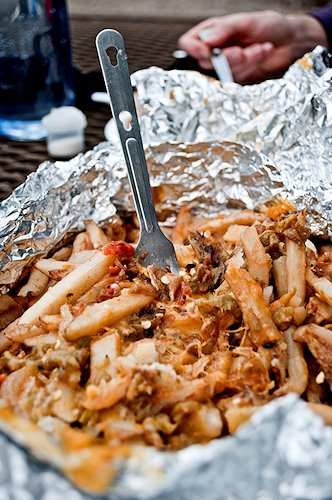 Green Chile Cheese Fries
You can use whatever ingredients you want to please everyone.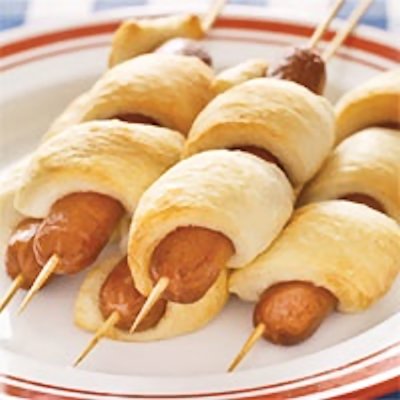 Hot Dog on a Stick
A fun snack to make over an open fire by simply wrapping
refrigerated dough around a hot dog.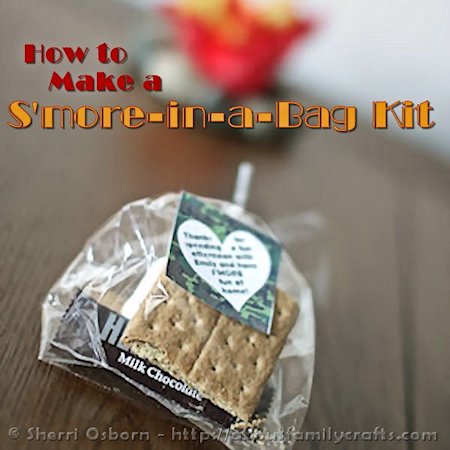 Make a S'more Kit
Use these suggestions to make individual s'more kits for all your campers.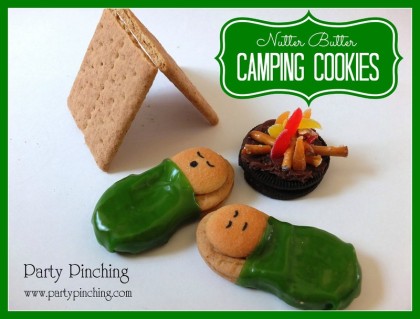 Nutter Butter Campers
So adorable, I am not sure I could bring myself to eat these…
Who am I kidding? Of course I could!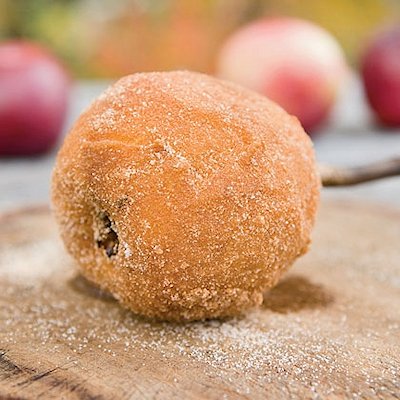 Pie on a Stick
Not really a pie, but just as good. Learn how to cook a cinnamon
and sugar covered apple over a fire.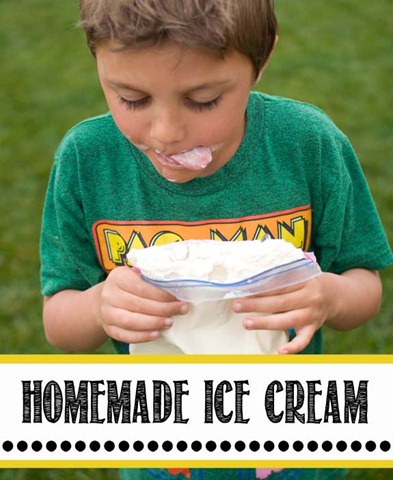 Plastic Bag Homemade Ice Cream
Let everyone make their own ice cream using Ziploc Bags cream,
sugar, and vanilla. A cool treat on a hot day.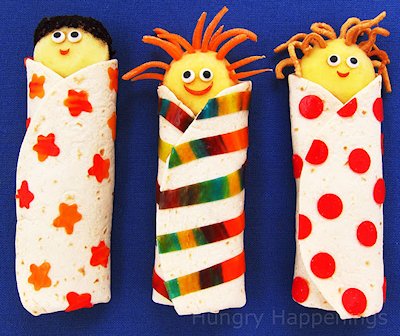 Sleeping Bag Wraps
Show your kids how easy it is to make a personalized snack
wrap using healthy ingredients.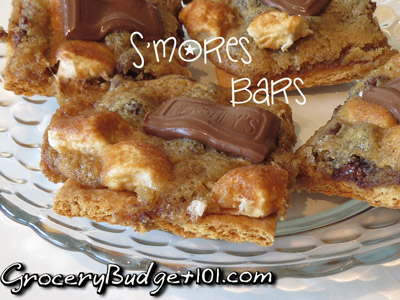 S'Mores Cookie Bars
your favorite cookie dough recipe.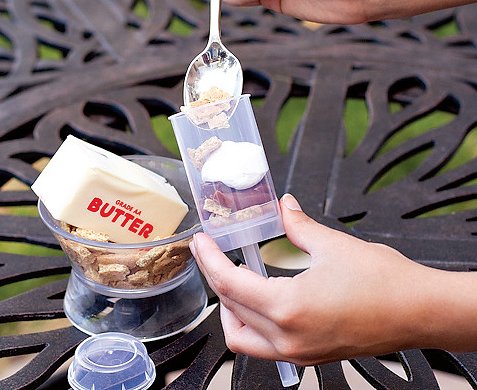 S'Mores Push Pops
You don't have to have a camp fire to enjoy a s'more treat.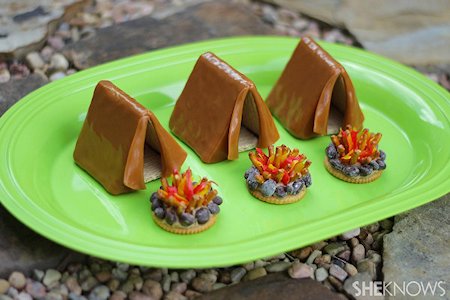 Tent and Campfire Treats
Let everyone pitch their own miniature tent using graham crackers
and caramel apple wraps.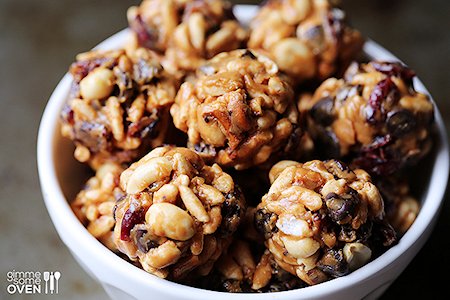 Trail Mix Energy Bites
Make these treats ahead of time and take them along on your outdoor adventure.
I hope your family enjoys trying all of these camping snacks. Make sure you leave a comment and let us know which one was your favorite. If you favorite isn't on this list, please feel free to share it. If you are looking for some related projects you can try, check out this collection of 20 Creative Camping Activities.
If you want even more recipes that are great for camping, you can explore these collections: