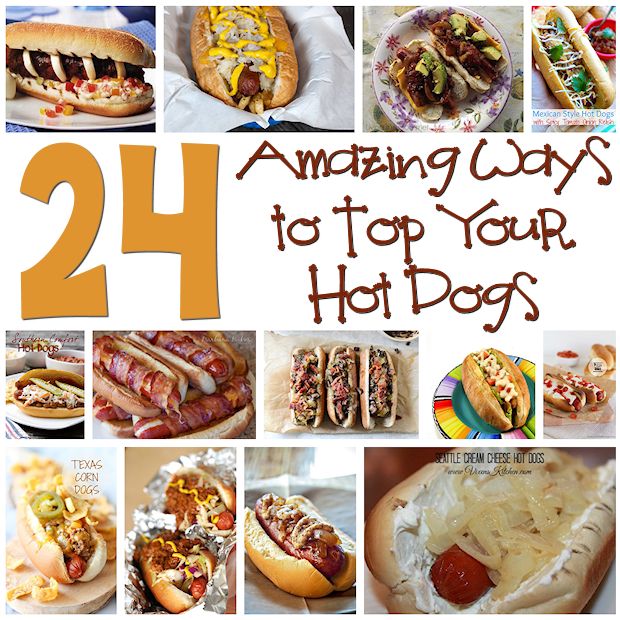 What are your favorite hot dog toppings? My tastes are simple, I usually eat my hot dogs with a line of ketchup, a line of mustard, and a scoop of sweet relish. If there is some chili around, I will add some of that along with some shredded cheese.
When you serve hot dogs, what sort of toppings to you offer your guests? Next time you have a barbecue, why not surprise and delight your guests by thinking outside the box when it comes to toppings. These toppings would also go well on hamburgers.


Here are some ideas you can use and modify to suit your needs.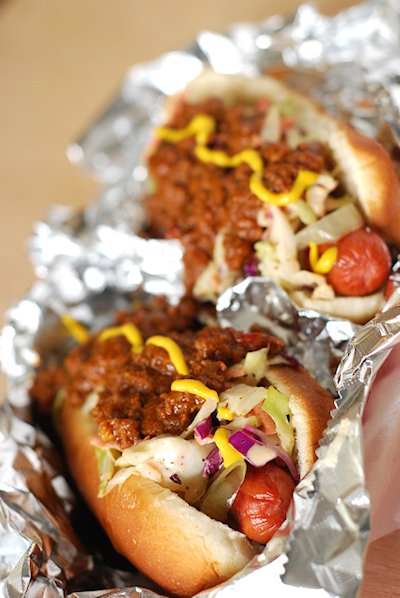 1 – The Tennessee Smoky Hot Dog from Nibble Me This
This beef hot dog is topped with grilled onions, cole slaw, and chili.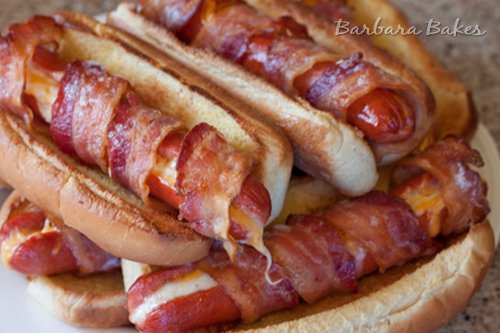 2 – Bacon Wrapped Cheese Hot Dogs from Barbara Bakes
Sounds perfect to me — stuff a hot dog with shredded cheese and wrap a piece of bacon around it.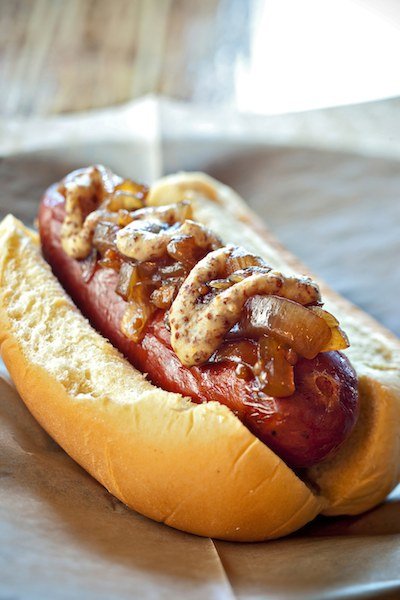 3 – Pepper Weenies with Smoked Bacon & Vidalia Onion Marmalade from The Kitchn
Learn how to spice up your hot dog, wrap in in bacon, and top it with homemade marmalade made with vidalia onions.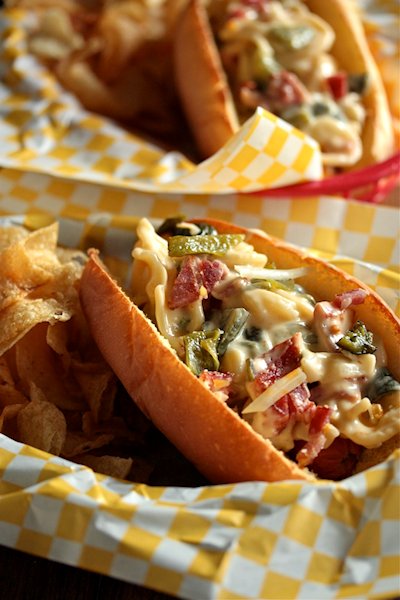 4 –  Roasted Poblano Bacon Mac and Cheese Hot Dog from Country Cleaver
As with many of these dogs, the name says it all.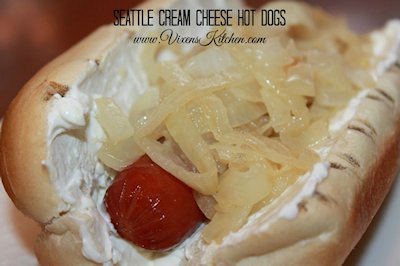 5 – Seattle Cream Cheese Hot Dogs from Vixen's Kitchen
Spread softened cream cheese on a toasted bun and top it with a hot dog and sweet onion.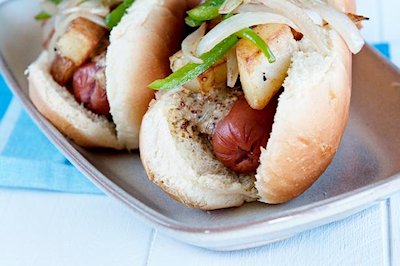 6 – Italian Hot Dog from Food.com
Top an ordinary hot dog with potatoes, peppers, onions, and spicy mustard.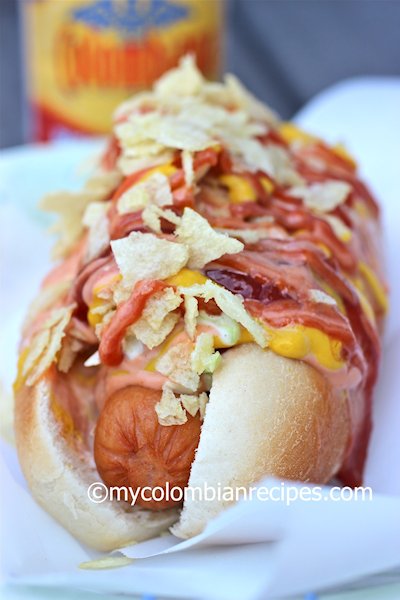 7 – Colombian-Style Hot Dogs from My Columbian Recipes
This hot dog is topped with homemade pineapple sauce, cole slaw, crushed potato chips, and basic condiments.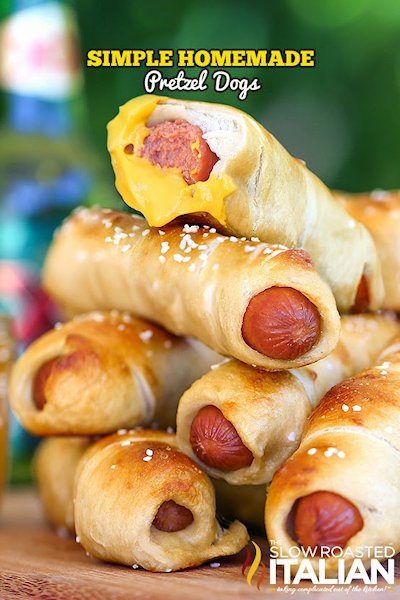 8 – Simple Homemade Pretzel Dogs from The Slow Roasted Italian
Follow this recipe to make your own pretzels.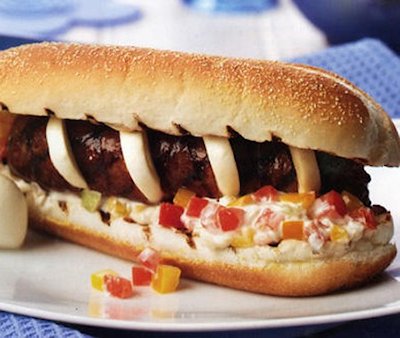 9 – Creamy Bruschetta Hot Dogs Recipe from House and Home
Make slices in a grilled dog and fill them with cheese and then top them with homemade bruschetta.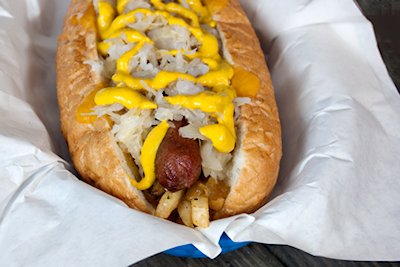 10 – The Spud Dog from Patio Daddio BBQ
This hot dog sports a handful of french fries.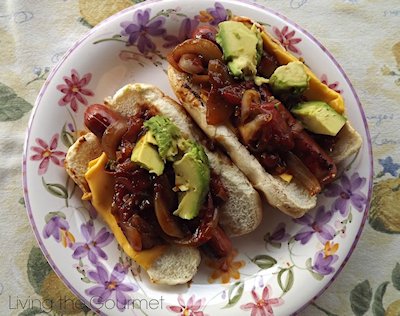 11 – Hot Dogs with Onion and Tomato Relish from Living the Gourmet
Learn how to make a tasty looking tomato and onion relish.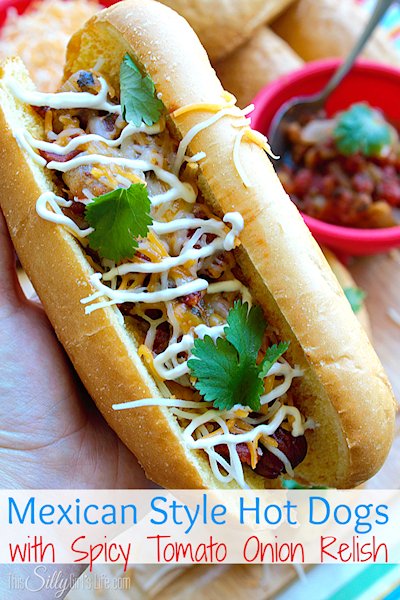 12 – Mexican-Style Hot Dogs from This Silly Girl's Life
This hot dog is topped by a homemade spicy tomato relish and cilantro.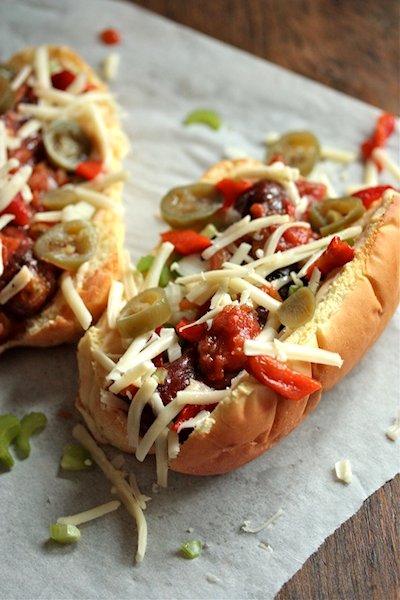 13 – Cajun Andouille Hot Dog from Country Cleaver
If you like spice, you just might love this hot dog.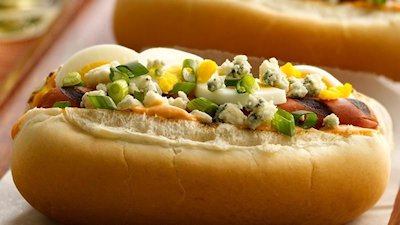 14 – Blue Cheese Deviled Dogs from Betty Crocker
This hot dog is topped with blue cheese, hard boiled eggs, and a bit of sriracha sauce.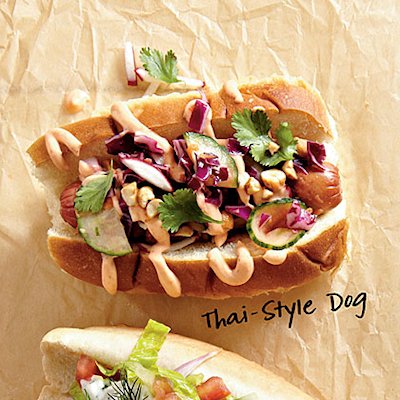 15 – Thai-Style Dogs from My Recipes
Learn how to give a plain hot dog an asian flair.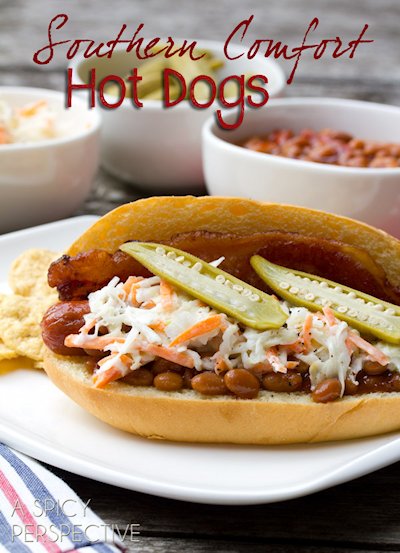 16 – Southern Comfort Hot Dogs from A Spicy Perspective
Top your hot dog with southern slaw and baked beans.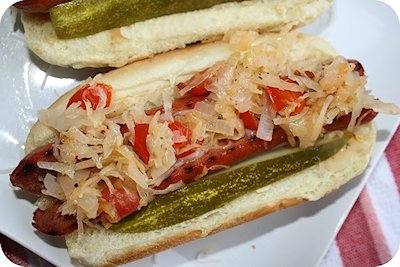 17 – Grilled Ruben Hot Dog from That's So Michelle
This all-beef hot dog is topped with pickles, sauerkraut, tomatoes, and more!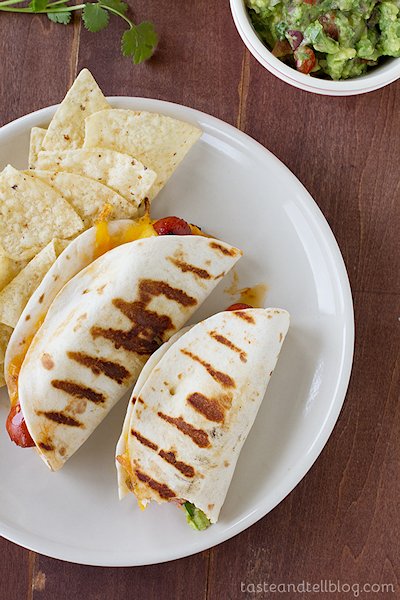 18 – Taco Dogs from Taste and Tell Blog
These hot dogs are topped with cheese, guacamole, and salsa and then rolled in a flour tortilla.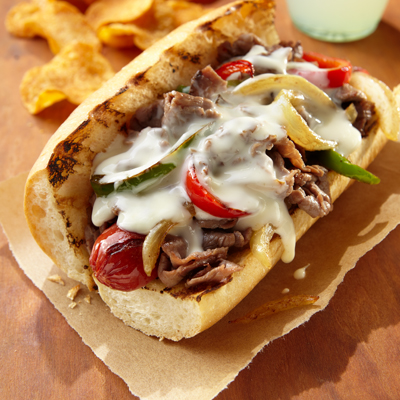 19 – Philly Cheesesteak Hot Dogs from Land O Lakes
Top your hot dig with peppers, onions, cheese, and roast beef!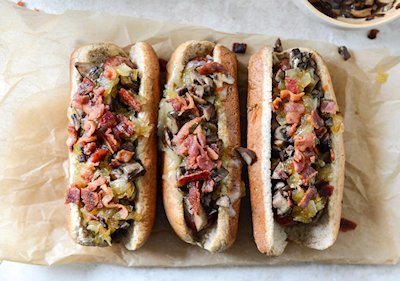 20 – Loaded Cheddar Hot Dogs from How Sweet Eats
These loaded hot dogs are topped with onions, cheese mushroom, and bacon.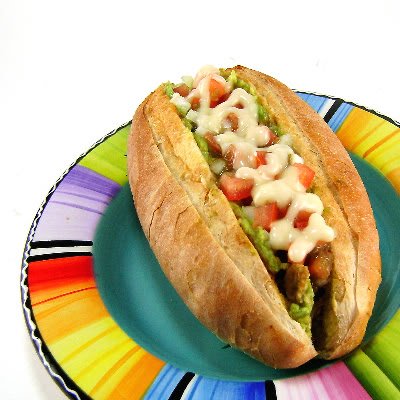 21 – Sonoran Hot Dogs from One Perfect Bite
Amonst other things, this hot dog is topped with refried beans and guacamole!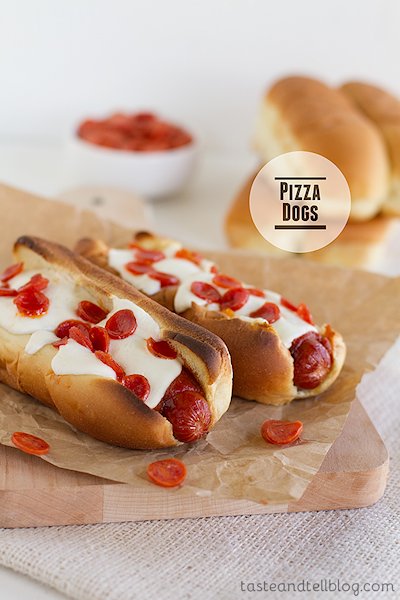 22 – Pizza Dogs from Taste and Tell Blog
How can resist this combination of hot dog and pizza toppings?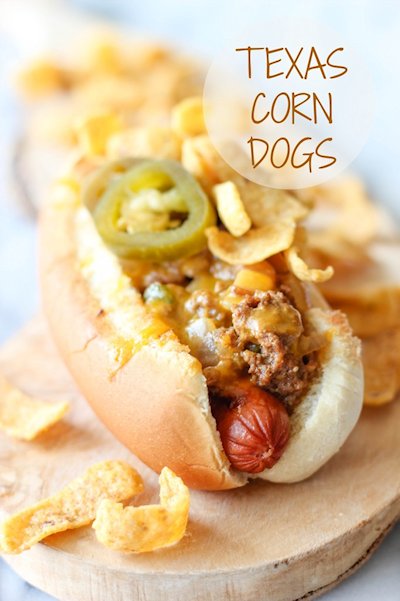 23 – Texas Corn Dogs from Damn Delicious
Make up a batch of chili and top the hot dog with it along with cheese and corn chips.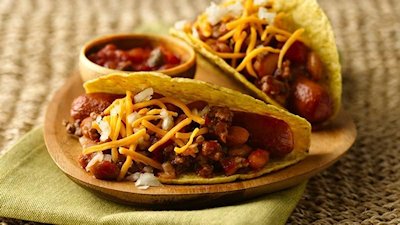 24 – Chili Dog Tacos from Betty Crocker
Serve your hot dogs in taco shells.
Will you be trying any of these at your next barbecue? Better yet, will you create your own hot dog masterpiece using unusual toppings? Let us know!