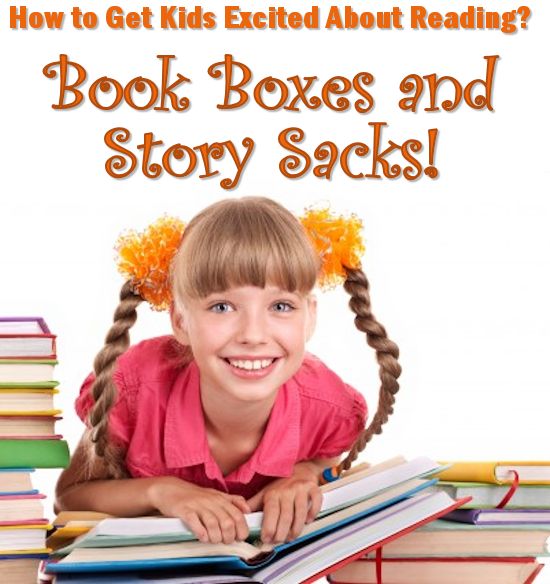 If you have a reluctant reader, or if you are looking for a way to keep your kids interested in reading all summer long, consider making a variety of story sacks or book boxes for them. A story sack or book box may help excite kids to read and would also make a great gift for a child who loves to read.

How to Make a Book Box or Story Sack
The idea behind this project is to not only present your child with a book they will enjoy, but also with fun activities and crafts that go with the book. When kids have projects they can do that are related to the story in a book, it may help them get more excited to read the book.
Find a Bag or Box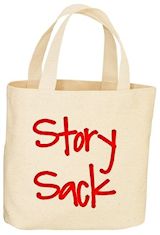 To make a story sack, start out by finding a large tote bag. You can use a plain canvas tote bag — like this one
(affiliate link) — and help your child decorate it.  If you don't have a canvas bag, you can simply decorate and use a large paper bag.
If you would rather make a book box, it is best to use a box that has a lid.  I prefer a plastic box that has a snap on lid — like this one
(affiliate link).  If you prefer you can use a large shoe box or , better yet, a box that boots come in. Let your child decorate the box.
Find a Book
The first thing you need to find to put in your story sack or book box is, of course, a book. When choosing a book, keep in mind the interests of the child.  Choose a story with characters or a story line he or she can relate to.  The more interested your child is to the topic of the book, the more excited they will most likely be to read it.  You should also make sure any book you choose is suitable for your child's age. Another thing you may want to keep in mind is how easy or difficult it may be to find supporting materials for your story sack – book box.
Collect Supporting Material
Along with the book, you will want to gather together several other items to go into the story sack or book box. This can be anything from related books to a stuffed toy. You want the items to be related to or expand on the story.  You might also want to include a list of questions for the child too.
Here are some ideas to get you started:
Craft supplies to make something related to the book.
A related movie
Related toys including stuffed animals, figurines, puppet s, etc.
Coloring pages
Non-fiction books that pertain to situations or items in the book.
Related story book.
A game to play
Dress-up items related to the story
Pictures of related events or places or even maps.
Paper and a pencil or crayons so the child can draw their favorite scene, write and draw their own story, etc.
Clay to sculpt people and characters from the book.
The possibilities are almost endless. Use your creativity and your child's abilities as a guide.
Example of a Story Sack – Book Box
I thought I would share some ideas so you can see an example of what I am talking about. For this story sack – book box, I will use The Very Hungry Caterpillar
(affiliate link)
.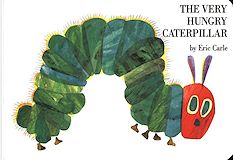 For those who may not be familiar with this book, it is all about a just-hatched caterpillar who not only eats his way through a variety of foods, but he also eats holes through the pages of the book. This book talks about the days of the week and also emphasizes numbers. He starts out eating one apple on Monday, follows it with two pears on Tuesday, and continues throughout the week until he ends up eating 10 different foods on Saturday. He then builds a cocoon and we see him again as a colorful butterfly.
Here are some ideas you can include along with the book:
A simple craft could be made out of a piece of felt and some pom-poms. Direct your child to cut a leaf shape out of the felt (complete with a hole) and then glue on the pom-poms to make a caterpillar.
Include supplies to make a Very Hungry Caterpillar hat.
Print out a caterpillar coloring page.
Have your child write or draw their own caterpillar story.
Include a book about or pictures of real caterpillars and butterflies.
Check out this The Very Hungry Caterpillar and Other Stories DVD (affiliate link).
Include a small calendar or create a chart of the days of the week and help your child keep track of what foods they eat each day.
How about including The Very Hungry Caterpillar Game (affiliate link)?
You can even get a Very Hungry Caterpillar plush toy (affiliate link).
Use clay to make a caterpillar and a variety of foods to get with them.
Use this as an opportunity to teach kids about how caterpillars turn into butterflies.
Can you think of anything to add to this list? What is your child's book and what would you put in a story sack or book box for it?
Image credit: poznyakov / 123RF Stock Photo
Disclosure: As noted above, this post contains affiliate links. See my disclosure policy for details.