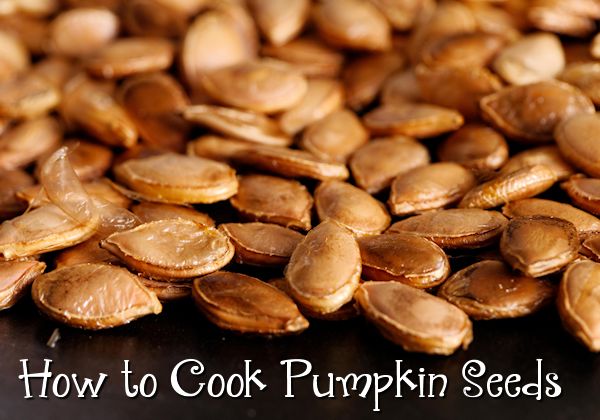 One thing my entire family looks forward to when Halloween rolls around is cleaning and carving pumpkins.  This isn't just because they are excited to make fun and unique jack-o-lanterns.  It is, in part, because they are excited to save and cook the pumpkin seeds.


Whether you are cleaning out a pumpkin to carve it into a jack-o-lantern or use it in a favorite recipe, make sure you save those pumpkin seeds.  With very little effort, you can transform them from slippery seeds to crunchy treats.
Ingredients Needed:
Pumpkin Seeds
Salt
Olive Oil or Vegetable Oil
While you are cleaning out your pumpkin, separate the seeds from the pulp. We usually throw the pulp away and put the seeds in a large bowl. When you have them all separated, pour the seeds into a strainer and rinse them.
Fill a large bowl half way with water. Mix in a couple teaspoons of salt. Pour the seeds into the water. Place it in the refrigerator and let the seeds soak overnight.
When you are ready to cook the seeds, preheat the oven to 300 degrees F.  Pour the seeds into a strainer and let all of the water drain away.  Pat the seeds with some paper towels, drying them as much as you can.
Pour the seeds into a dry bowl and drizzle on a little olive or vegetable oil. Stir the seeds so they are all coated with oil. Add more as needed.
Pour the seeds onto a cookie sheet and spread them into a single layer. Sprinkle with salt. Pop them into the oven and let them cook for about 30 minutes.  Remove them from the oven and stir them around. Cook for about another 30 minutes.
Remove the pan from the oven and try your pumpkin seeds. Try a seed to see if they are done. You want the outsides to be browned and crunchy. While you can remove the nut from inside the seed to eat, the easiest (and tastiest if you ask me) way to eat pumpkin seeds is whole.  Cook the seeds for as long as necessary so the shell and the nut are both crunchy.
Enjoy!