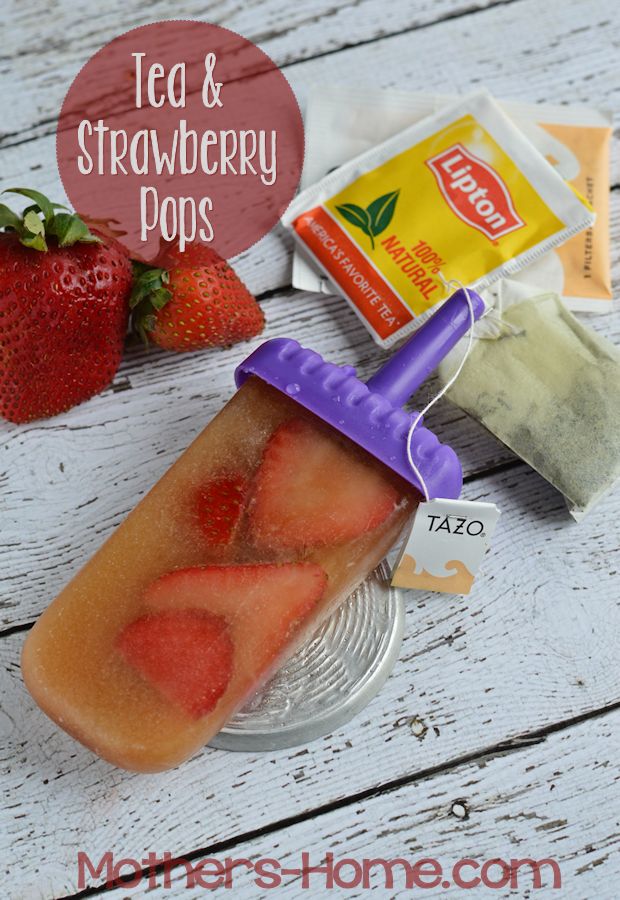 You don't have to be a child to enjoy a popcicle on a hot summers day, and you don't have to limit yourself to store bought pops full of artificial flavors. Next time you are in the mood for a refreshing treats, make yourself some popsicles using this recipe. Be warned though, they are so good you may have to hide them from the kids and everyone else!


You can modify it as you please. Use your favorite flavor of tea and whatever fruit you have on hand. While I suggest using fresh fruit, frozen or canned would work almost as well if that is all you have available. My set includes 6 popsicle molds. You might have to modify this recipe if you have a larger set.
Ingredients Needed to Make Strawberries and Tea Pops:
4 tea bags
3 cups of hot water
1/4 cup of sugar
Strawberries
Use your favorite tea to make these popsicles. Open the tea bags and place them in a container that is large enough to hold 3 cups of water. Heat the water until it is just about to boil. You want it steaming without the bubbles.
Carefully pour the hot water over the tea bags. Let them steep for as long as you usually would. If you aren't sure how long this should be for, look at the box. Different kinds of tea are at their best when steeped for different periods of time.
Remove the tea bags when time is up. Measure 1/4 cup of sugar into the hot tea and stir until the sugar is completely dissolved. You can certainly adjust the amount of tea depending on your own tastes. Set the tea aside.
Wash your strawberries and cut them into thin slices. Drop a flew slices into each popsicle mold. Now, pour the tea into each mold until each one is filled almost to the top. It is okay if the tea is still warm.
Place your popsicle molds into the freezer and wait… and wait… and wait… It may take 3 or more hours for your strawberry and tea pops to fully freezer, but, believe me, they will be well worth the wait! I suggest hiding these in the back of the freezer so they don't all disappear before you have a chance to enjoy them.