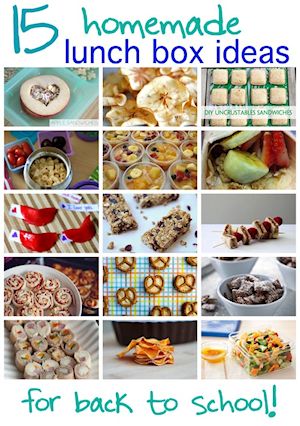 While it is usually easy to get the kids excited about going back to school by taking them shopping and organizing all of the things they need for the first day, it is not usually as easy to get them excited about the lunch you make them. I don't know about your kids, but mine always seemed a lot more interested in buying a school lunch than bringing a lunch from home.
Perhaps if I would have gotten a little more creative when it came to the kind of food I packed and how I presented it, they would have looked as forward to my lunches as they did with what the school served.

If you are looking for some creative school lunch ideas, check out this round-up of 15 Lunch Box Ideas for Back to School I recently wrote for familycorner.com. Before you start packing those lunches, make sure you also read through these school lunch box safety tips.