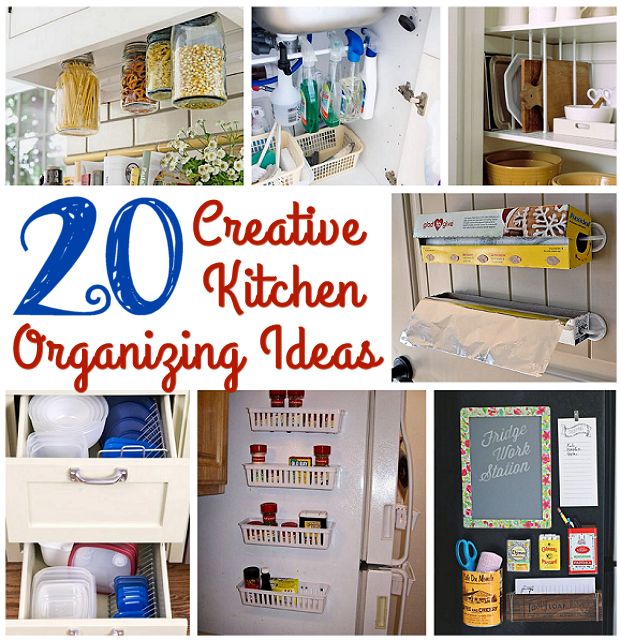 I was inspired to create this kitchen organizing ideas round-up because soon I am going to be moving into an apartment with a kitchen that is half the size of my current kitchen — there are half as many cupboards and even fewer drawers! Yikes!


Don't get me wrong, I am excited about the move and entering the next phase of my life, and I am staying positive about the smaller space and using it as an excuse to get super organized and make the best use of the space I have. One thing I have learned while gathering together these links, there are a few supplies I need to stock up on.
Those two items are tension rods and adhesive hooks! I already have a drawer full of the adhesive hooks and am always looking for new ways to use them, but I would have never thought of using tension rods to help organize.
You can bet I will be utilizing many of these kitchen organizing ideas. Which of these ideas will you try?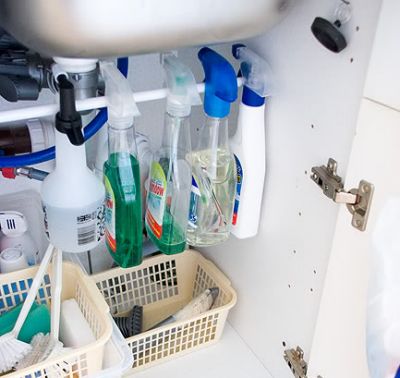 1 – Use a tension rod to hold spray bottles
From A Thousand Words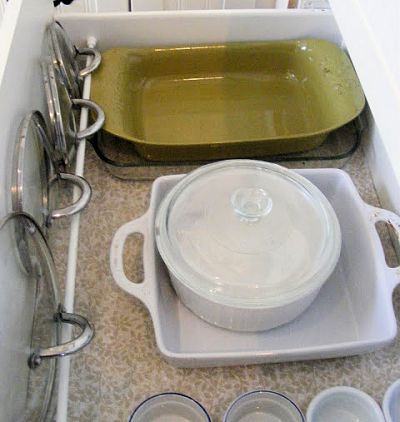 2 – Use a tension rod to hold pot and pan lids
From Imperfect Homemaking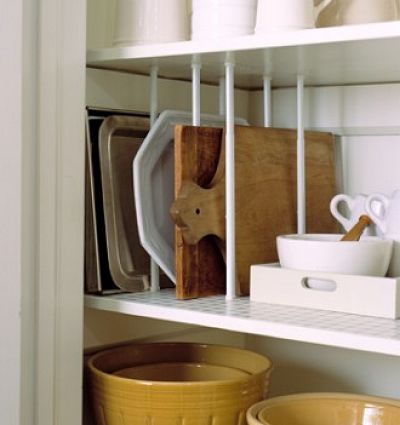 3 – Use tension rods to organize cutting boards and other flat items
From Martha Stewart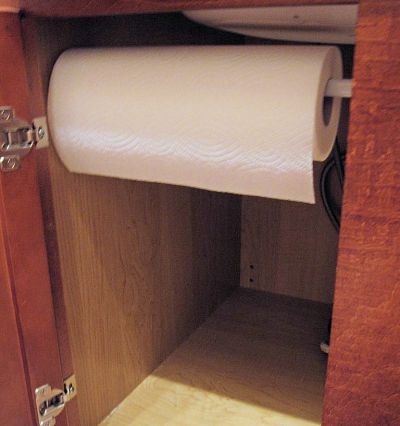 4 – Use a tension rod to hold a roll of paper towels
From Alejaandra.tv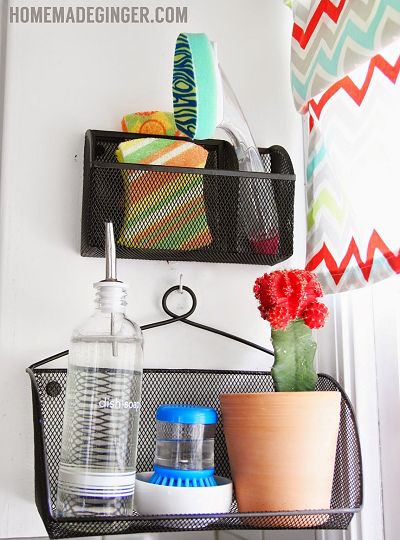 5 – Hang wire racks by sink using Hooks
From Homemade Ginger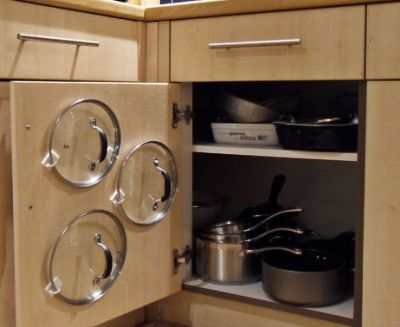 6 – Use adhesive hooks to hold pot and pan lids
From Instructables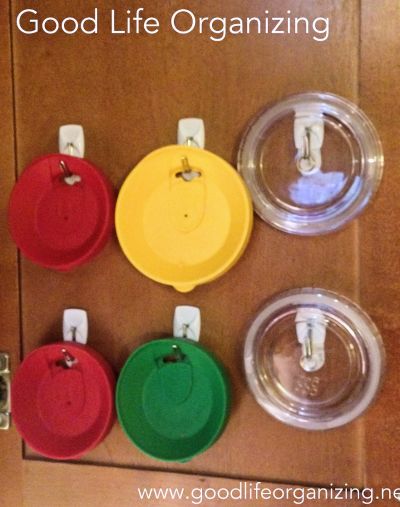 7 – Use adhesive hooks to store lids to coffee and drink cups
From Good Life Organizing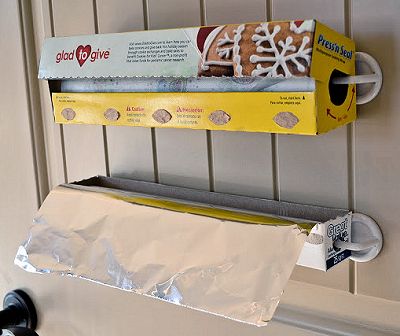 8 – Use adhesive hooks to hold rolls of foil and plastic wrap
From A Real Housewife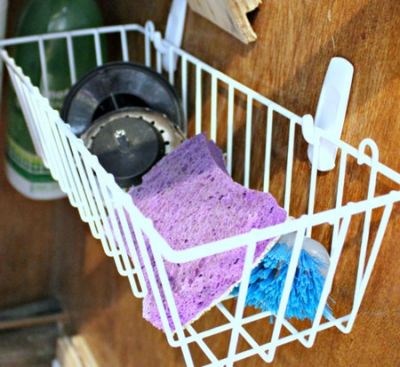 9 – Use hooks to hold a basket under the sink to hold sponges
From I Heart Organizing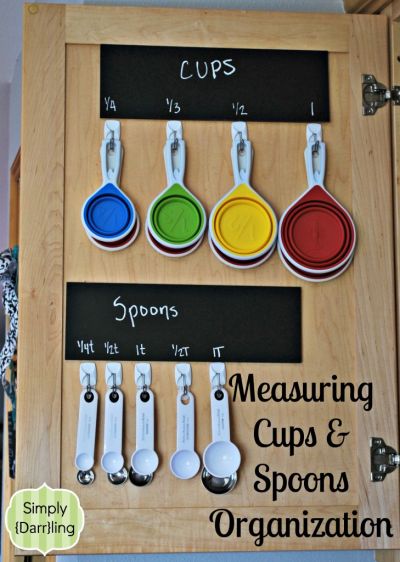 10 – Use adhesive hooks to hang measuring cups and spoons inside a closet door
From Simply Darrling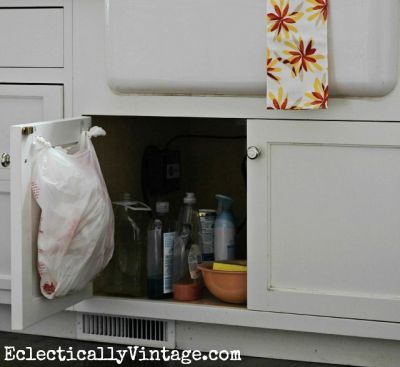 11 – Use hooks to store plastic bags
From Eclectically Vintage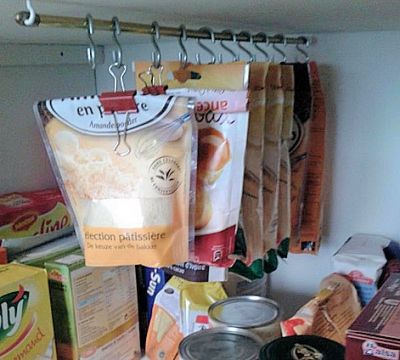 12 – Combine hooks and a tension rod to store packages of food
From Especially Creative Broad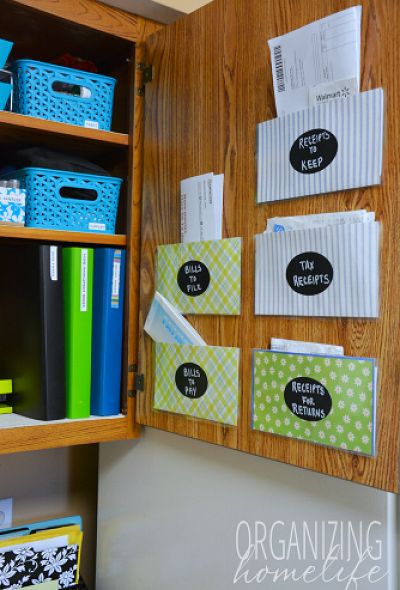 13 – Use cabinet door pockets to hold bills and recipes
From Organizing Home Life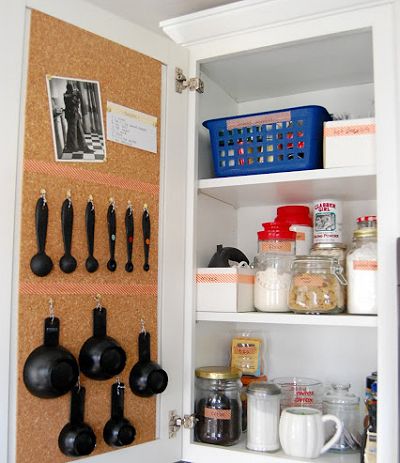 14 – Hang cork board on the inside of a cupboard door
From My So Called Home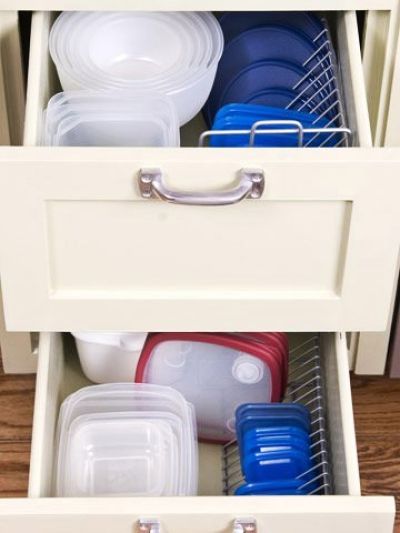 15 – Use CD racks to hold lids
From The Kitchn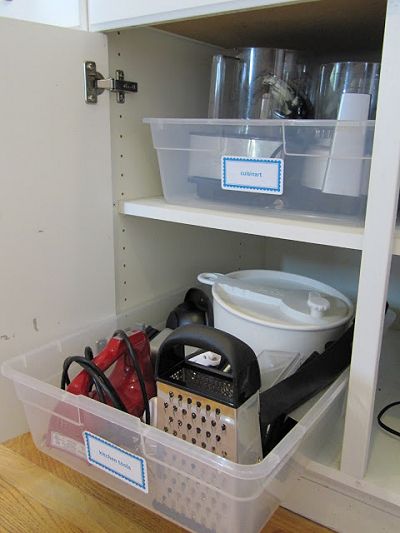 16 – Create roll-out storage using plastic totes
From Everyday Organizing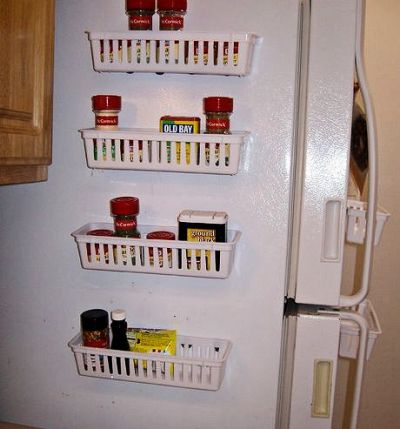 17 – Magnetic spice rack For refrigerator
From Instructables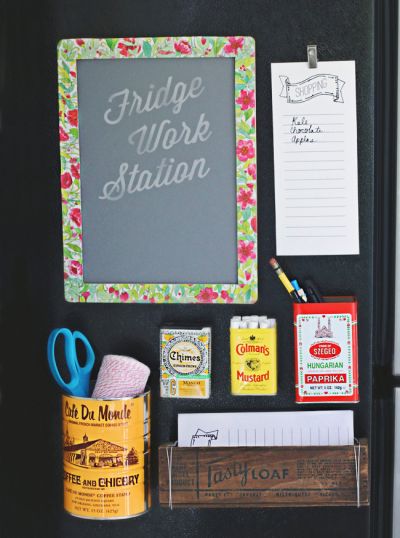 18 – Create a fridge work station
From Better Homes and Gardens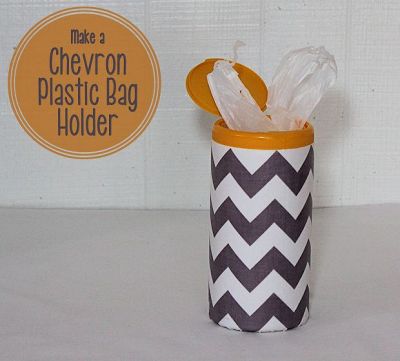 19 – Recycled chevron plastic bag holder
From About Family Crafts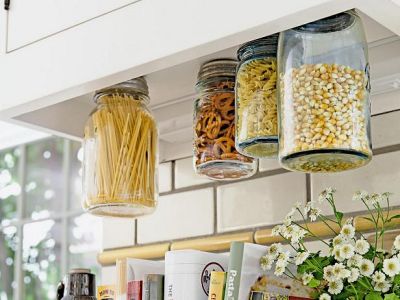 20 – DIY hanging mason jars
From HGTV