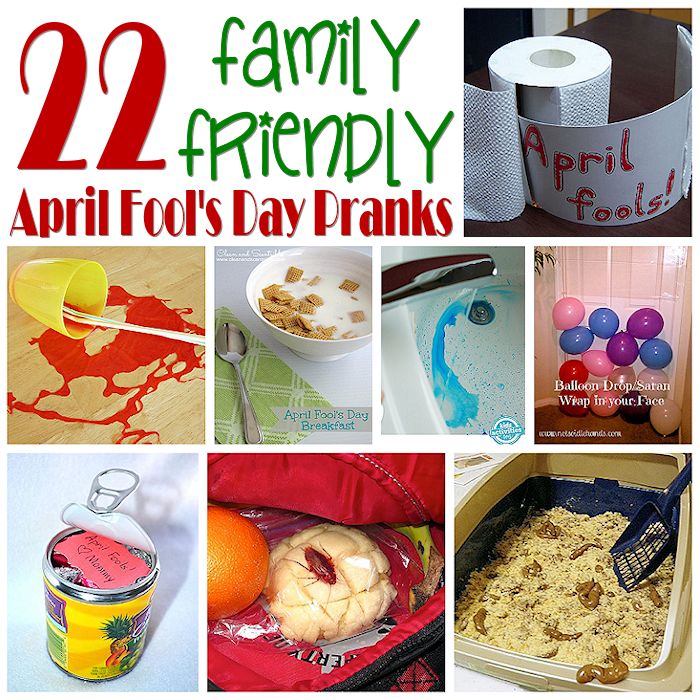 Sometimes it is hard to come up with an April Fool's Day Prank that is family friendly. Parent's want to have some April Fool's Day fun with the kids, but we certainly don't want to scar them for life. This, my inspiration for this fun round-up!


While there are plenty of simply ideas like adding a little dye to the milk in your child's breakfast cereal or smearing some Vaseline on a toilet seat (this would so backfire on me!) these stood out to me and will hopefully appeal to you. Make sure you read each of the pages linked to here as many of them offer more than the idea I featured.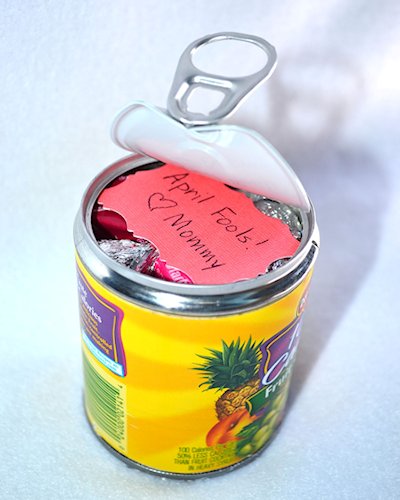 1 – Candy in a Fruit Can from Come Together Kids
Learn how to mysteriously fill a tin can full of candy.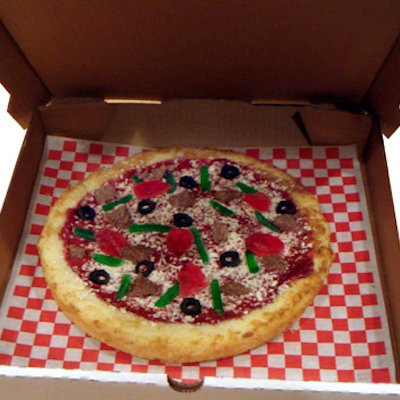 2 – Pizza Cake from Easy Cake Ideas
Serve up this pizza for lunch or dinner and surprise everyone when they discover it is actually a cake.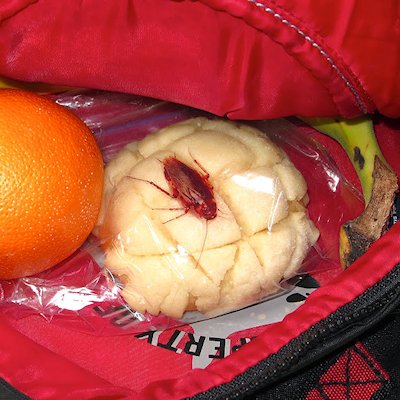 3 – Bug in Your Lunch from Morena's Corner
Discover how Morena snuck a realistic, yet fake, bug into her family's lunches.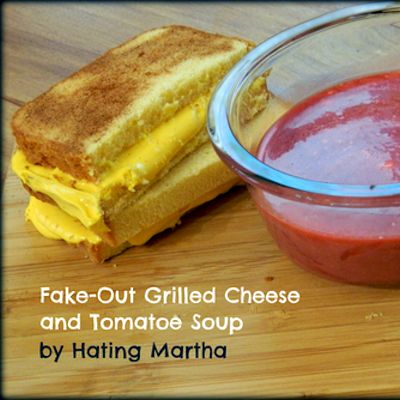 4 – Fake-Out Grilled Cheese and Tomato Soup from Nellie Bellie
Surprise the family by making grilled cheese sandwiches using pound cake and frosting.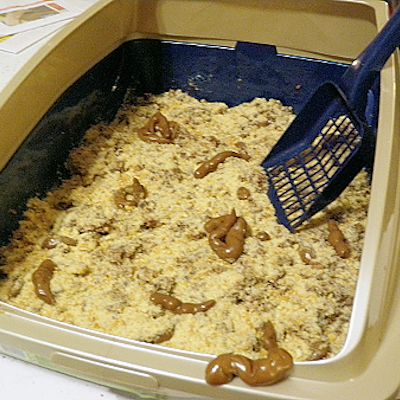 5 – Kitty Litter Cake from Something Savory
Not sure if you will be able to convince anyone to actually taste this cake, but I swear it is edible!
6 – The Mouse Troll from The Meta Picture
How long do you think it will take your victim to figure out this is an April Fools Day joke?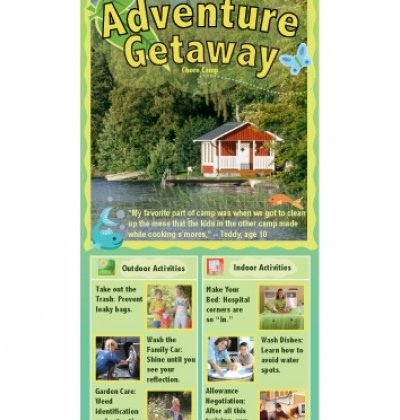 7 – Fake Summer Chore Camp Brochure
Print this out and excitedly give it to your child and see how they react.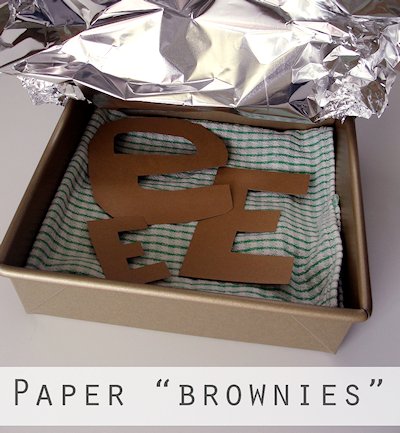 8 – April Fool's Day Brown Es from The Thrifty Ginger
Present your family with a pan full of brownies… Or rather, brown-colored letter Es.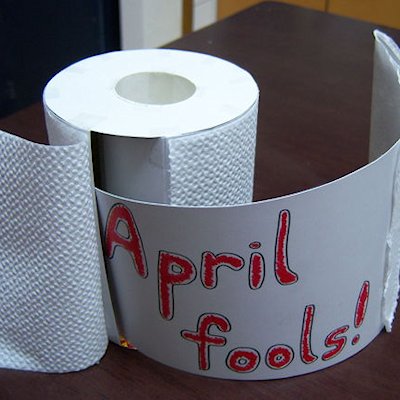 9 – Fake Toilet Paper Roll from Instructables
Surprise someone at the most embarrassing moment by replacing the real toilet paper with a fake roll.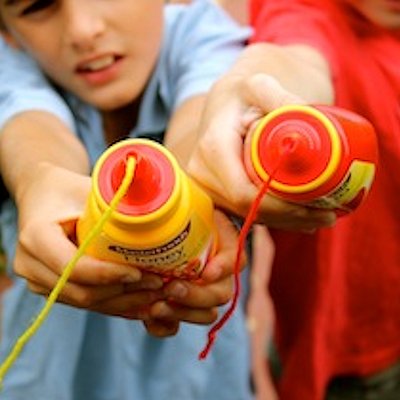 10 – Make Joke Sauce Bottles from Kidspot
Learn how to refill an empty sauce bottle with yarn.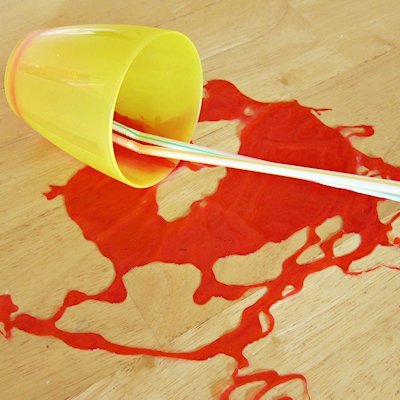 11 – Fake Juice Spill from Morena's Corner
Discover how easy it is to make fake juice using Mod Podge.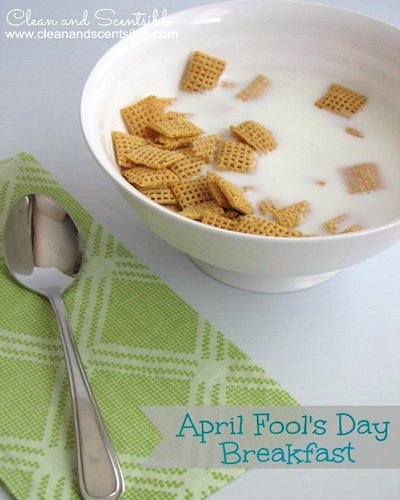 12 – Frozen Breakfast Cereal from Clean and Scentsible
Your kids will be surprised when they try to stick their spoon in this cereal.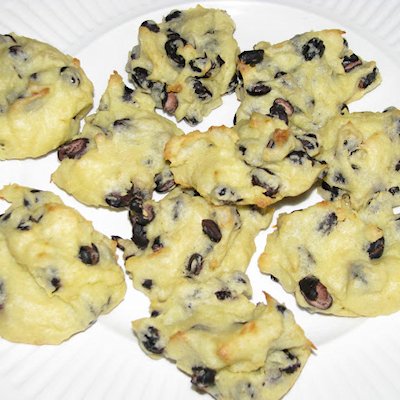 13 – April Fool's Day Chocolate Chip Cookies from It's Just Me. Again
Make a batch of chocolate chip cookies using mashed potatoes and black beans.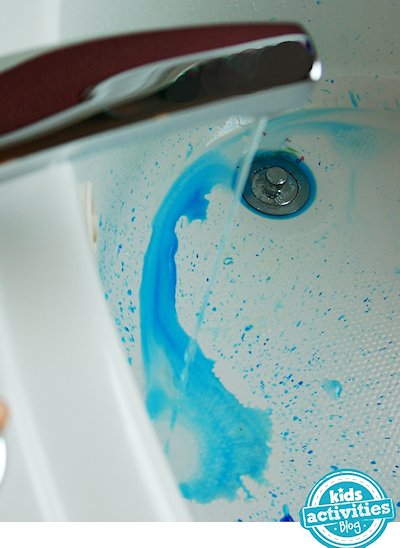 14 – Dyed Bath Water from Kid's Activities Blog
Your victim will really be surprised when they turn on the water and it comes out a different color!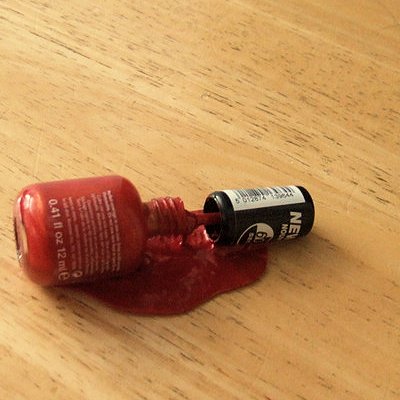 15 – Spilled Nail Polish from Cut Out and Keep
Learn how to make a nail polish bottle look like it has spilled.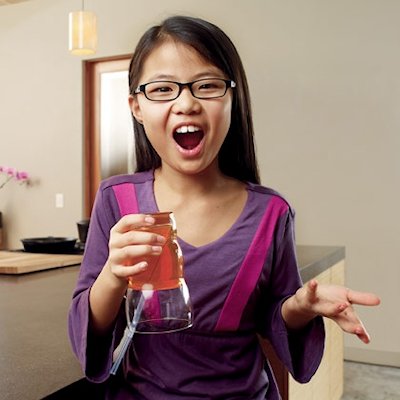 16 – Gelled Juice
Fill a glass with Jello and let it set… Preset it to your kids as juice and see what happens when they try to take a drink!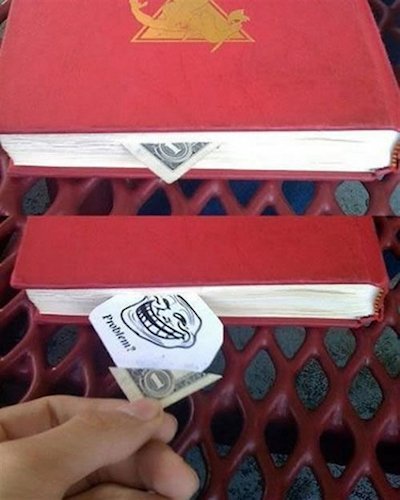 17 – Found Dollar Trick from The Meta Picture
Watch the look on their face when they go from elation to surprise!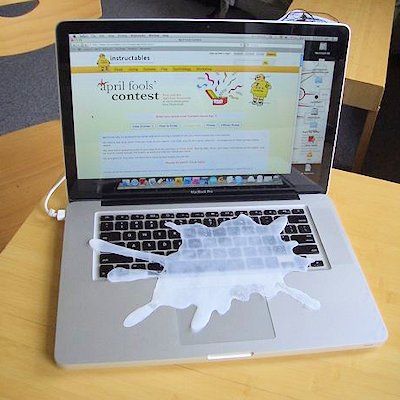 18 – Computer Milk Splatter from Instructables
I know my heart would stop for a moment if I saw this!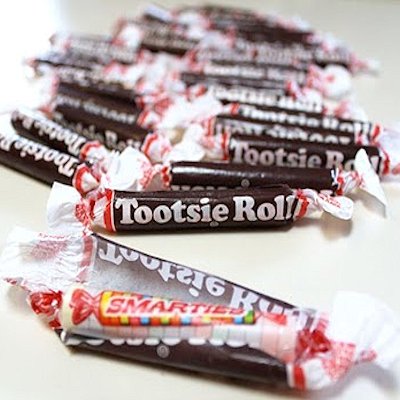 19 – Tootsie Roll Swap from Project Denneler
Swat out a chocolate treat for a smart treat.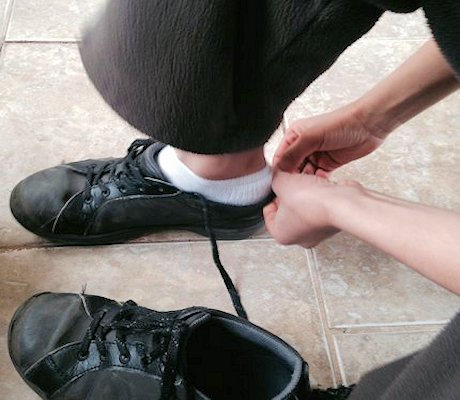 20 – Too Small Shoes from Mommy Poppins
Make your kids think their shoes shrunk over night.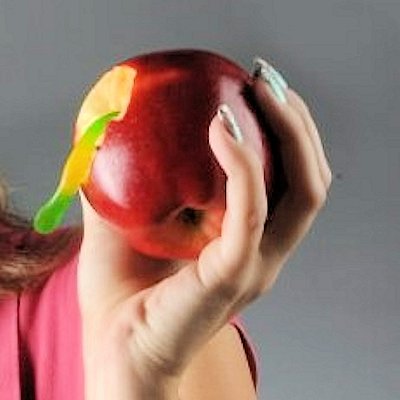 21 – Wormy Apple from Lehigh Valley Parenting
They won't be too made once the figure out the worm is actually a sweet treat.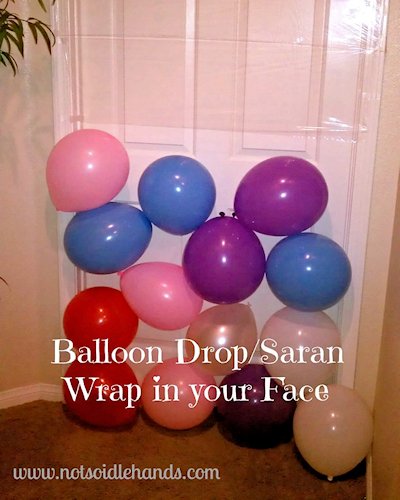 22 – Balloon Drop and Saran Wrap Face from Not So Idle Hands
Learn how to fill a doorway with balloons and plastic wrap.
Once your prank has been pulled, make sure you come back and let us know how well (or not-so-well) it worked.