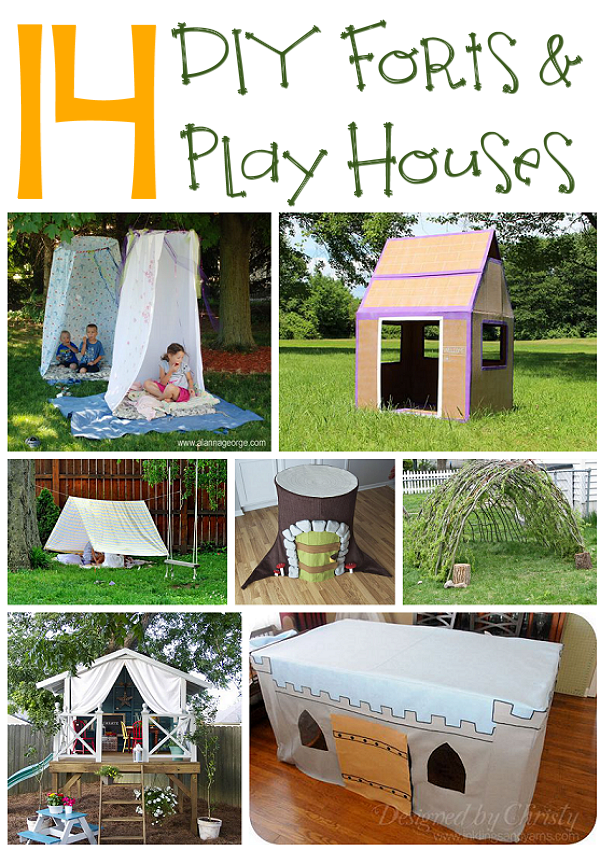 From simple to extravagant, DIY forts and playhouses are loved by kids young and old! While some of these forts have extensive supply lists and require several tools to put together, others require nothing more than a couple basic supplies and your imagination.

There are so many wonderful forts and play houses here, which one should I try first?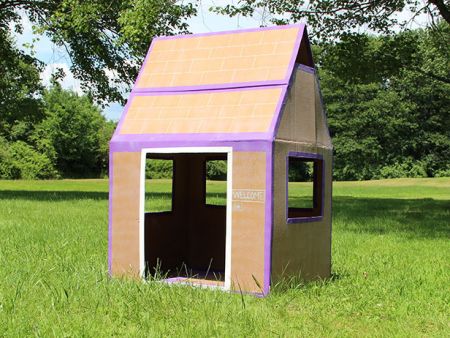 1 – Make a Weatherproof Cardboard Box Fort from The DIY Network
Not only can you build this cool fort out of darboard, you can also make it waterproof.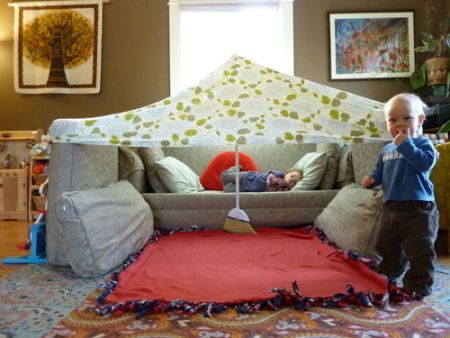 2 – Couch Cushion Fort from Buford Designs
This is a classic kid fort – all that is needed is pillows and blankets!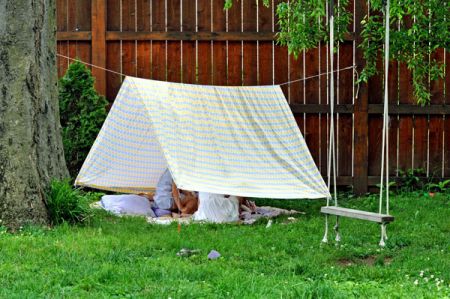 3 – Simple Sheet Tent Fort from Rhythm of the Home
All the is needed for this tent is a sheet and some rope.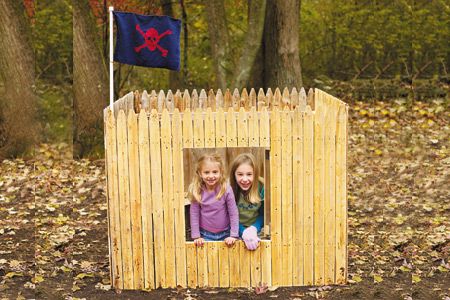 4 – How to Build a Fort from This Old House
This tutorial (which also includes a video) will help you create this fort using fencing sections.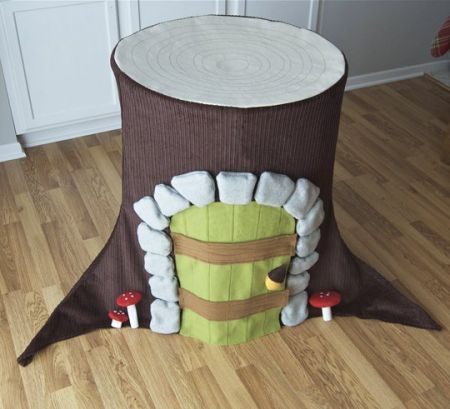 5 – DIY Gnome Home Playhouse from Apartment Therapy
The base of this unique play house is made using PVC pipes and hula hoops.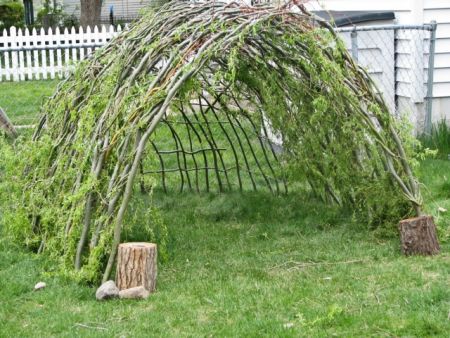 6 – Willow House from Kleas
This cool fort is made using only willow branches.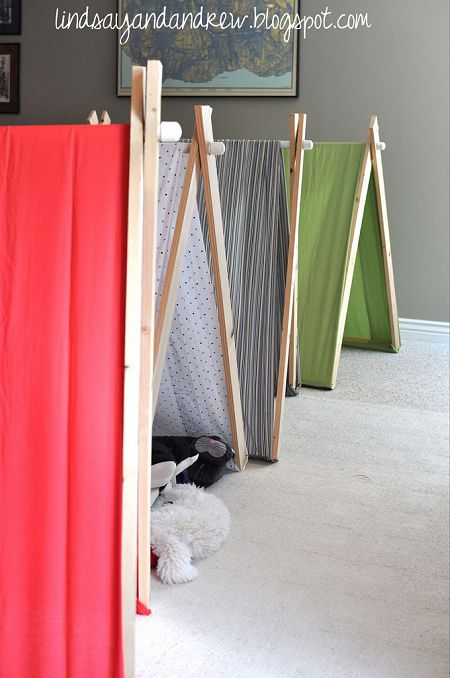 7 – Collapsible Pup Tent from Lindsey and Drew
Love these mini tents that are made using sheets, wood, and PVC pipes.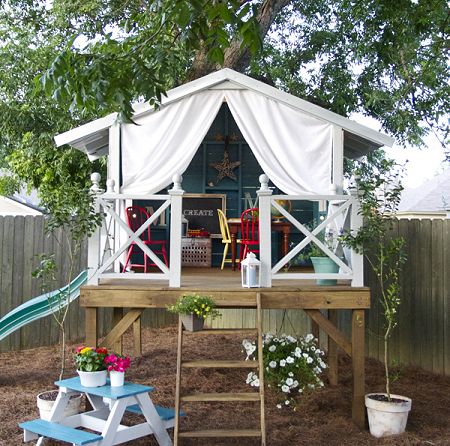 8 – Homemade Hideaway from The Handmade Home
This amazing play house may be a bit more complicated, but the end result is worth it.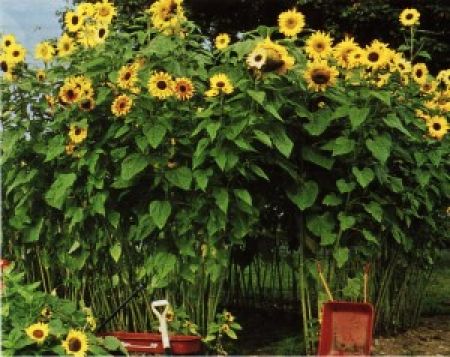 9 – Sunflower Fort for Kids from Savvy Housekeeping
You can do this with green beans too!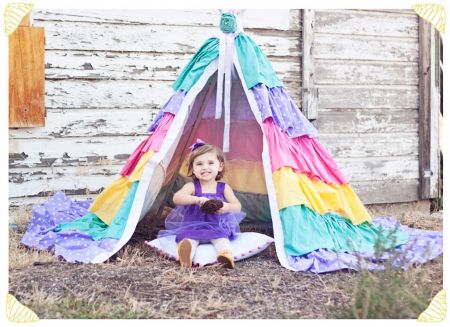 10 – Dreamy Tee-Pee from Sewing in No Man's Land
As girly as can be be, this sewn tee-pee is made using sheets and PVC pipes.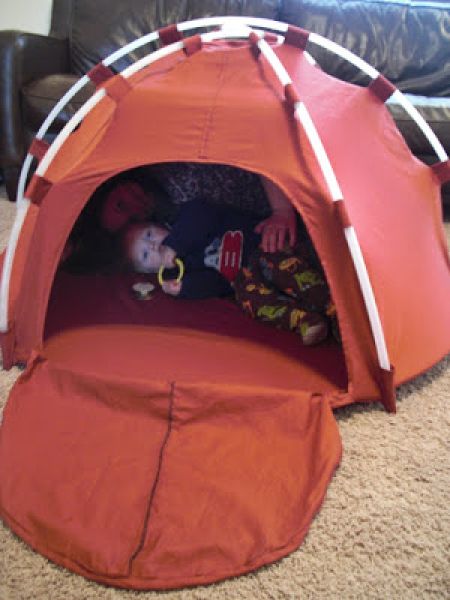 11 – Hula Hoop Dome Tent from Obsessively Stitching
This amazing child-size tents is made using a king-sized sheet and 5 hula hoops.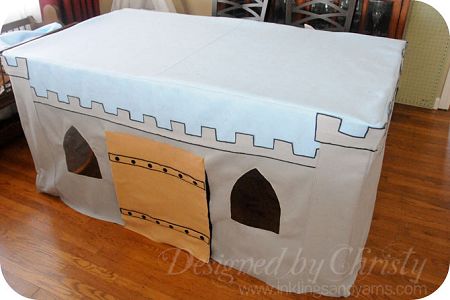 12 – A Castle Fit for Little Kings Tutorial from So You Think You're Crafty
Create a castle for your king, or queen, using felt.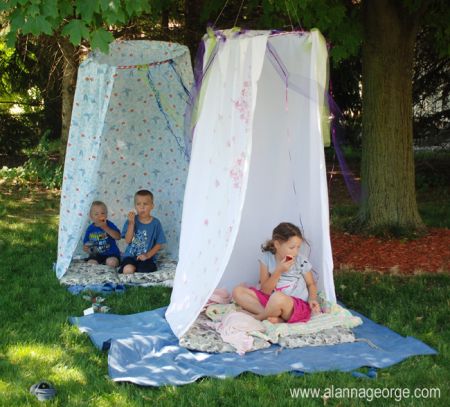 13 – Simple Hula Hoop Hideout from The Craft Nest
This hideout it easy to make — no sewing required!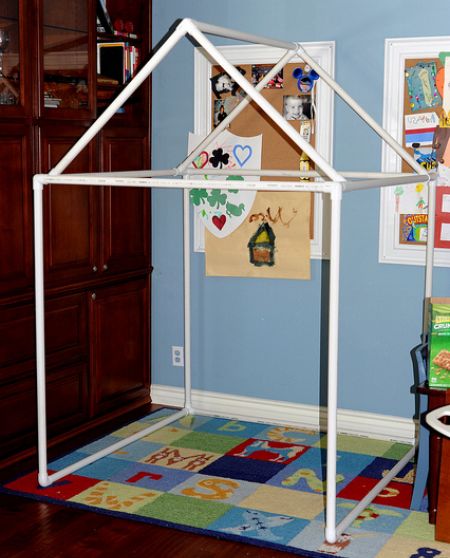 14 – PVC Pipe Fort Frame from Angry Julie Monday
Use this tutorial to build the frame and them all you need are a couple of sheets.