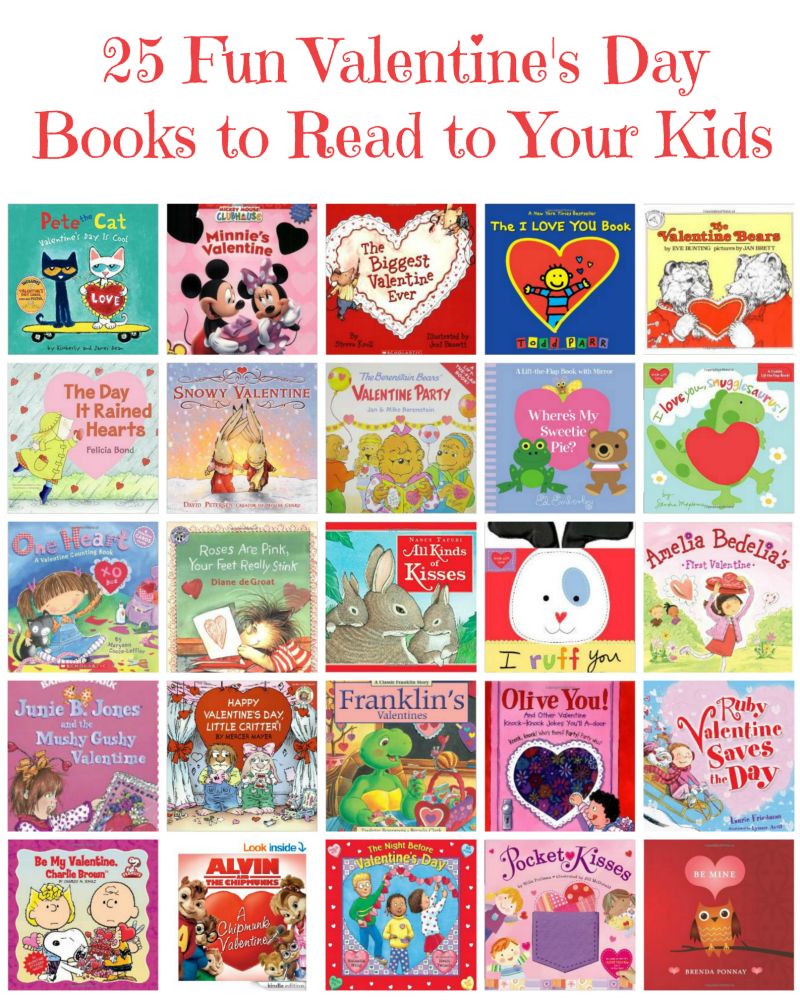 Instead of candy, give the gift of reading to your children for Valentine's Day this year. These funny, silly and heartwarming books are perfect for young readers. From charming illustrations and sweet story lines to hilarious tales from popular kids' characters, these Valentine's Day books are sure to delight your kids at story time.


Browse this list and choose the ones your child would enjoy the most. All of the links provided are affiliate links that will take you to a page where you can order it.
1. Pete the Cat: Valentine's Day Is Cool
2. Mickey Mouse Clubhouse Minnie's Valentine
3. The Biggest Valentine Ever
4. The I LOVE YOU Book
5. The Valentine Bears
6. Day It Rained Hearts
7. Snowy Valentine
8. The Berenstain Bears' Valentine Party
9. Where's My Sweetie Pie?
10. I Love You, Snugglesaurus! (Made with Love)
11. One Heart: A Valentine Counting Book (Valentine Counting Books)
12. Roses Are Pink, Your Feet Really Stink
13. All Kinds of Kisses
14. I Ruff You (Earesistables)
15. Amelia Bedelia's First Valentine
16. Junie B. Jones and the Mushy Gushy Valentime (Junie B. Jones)
17. Little Critter: Happy Valentine's Day, Little Critter!
18. Franklin's Valentines (Classic Franklin Stories)
19. Olive You!: And Other Valentine Knock-Knock Jokes You'll A-Door
20. Ruby Valentine Saves the Day (Carolrhoda Picture Books)
21. Peanuts: Be My Valentine, Charlie Brown
22. Alvin and the Chipmunks: A Chipmunk Valentine
23. The Night Before Valentine's Day (Reading Railroad)
24. Pocket Kisses
25. Be Mine
Are any of these books on your family's favorites list? Which one would you recommend?
Disclosure: As noted above, this post contains affiliate links. See my disclosure policy for details.