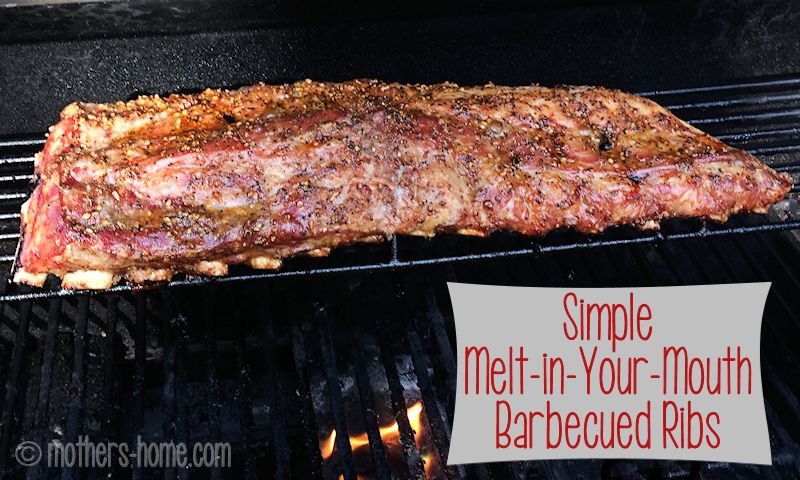 Before I tried this for myself, I would have never associated the word simple with barbecued ribs and now this is the only way I will ever make them. This was my first attempt at making a rack of ribs… I will admit that the thought of cooking them intimidated me so I never bothered even glancing their way at the grocery store or butcher shop. What changed my mind? Free meat!
I guess technically it wasn't free meat, I bought a $1 meat raffle ticket and was the lucky winner of this lovely rack. All of a sudden I was excited to experiment with this cut of meat that had previously made me nervous. Who ares if I make a mess of free meat?


I did a lot of searching online to find a great sounding recipe and once again started wondering if I even want to attempt something that seemed so time consuming. Another thing that put me off a little bit was most of the recipes I found called for lots of Barbecue sauce and I am not a huge fan of loads of sauce. When it comes to most sauces, I prefer to use it more like a dip so I can control the amount on each bite.
I walked away from my online searching finding nothing that interested me. Since the ribs were already thawed, I had no choice but to go through with cooking them. I dug through my cupboards and pulled out some olive oil, some steak rub, and some course sea salt.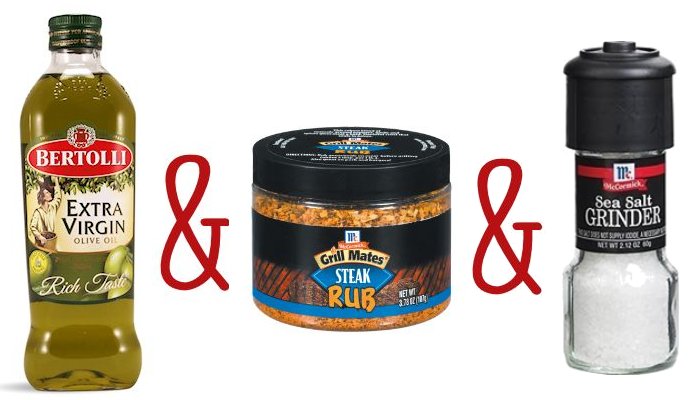 I lined a cookie sheet with foil and set the rack of ribs on it. I started on the underside (less meaty side) and spread olive oil all over it. I then sprinkled it with the steak run and sea salt and gently massaged it in. I then flipped them over and did the same on the top of the ribs. I then covered it loosely with plastic wrap and set it in the fridge for a few hours.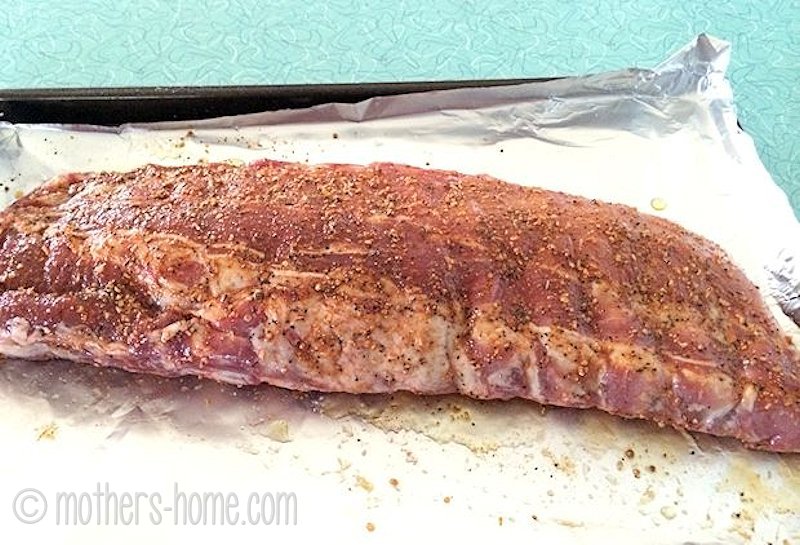 When I was ready to start cooking the ribs, I fired up the grill. I played with the heat controls until I got it to stay at about 325 – 350 degrees (f). I then placed the meat on the top rack, closed the lid and pretty much left it alone.
I won't lie and say I didn't peek at it. I was way to curious to see how my masterpiece was progressing to totally leave it alone. I did end up putting some foil on the grill beneath the ribs because the drippings were causing some flame ups and I wanted to deflect the heat a bit. I never flipped or poked the ribs though, I just let them sit there for about 2 1/2 hours. I also didn't smother them with sauce.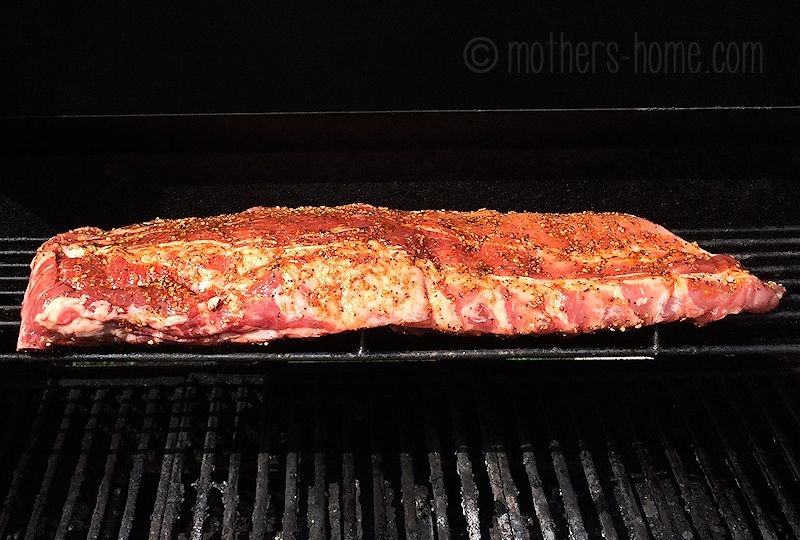 When the time finally came to try to ribs, I was both anxious and excited. As a back-up plan, I had also grilled some chicken breast, and I am happy to report there was plenty of chicken left over because the ribs were such a hit!
The flavor of the steak rub wasn't too overpowering and, between that and a the olive oil and salt, the juicy meat had a thin crust of goodness covering it. They were perfect dipped in a little bit of barbecue sauce!