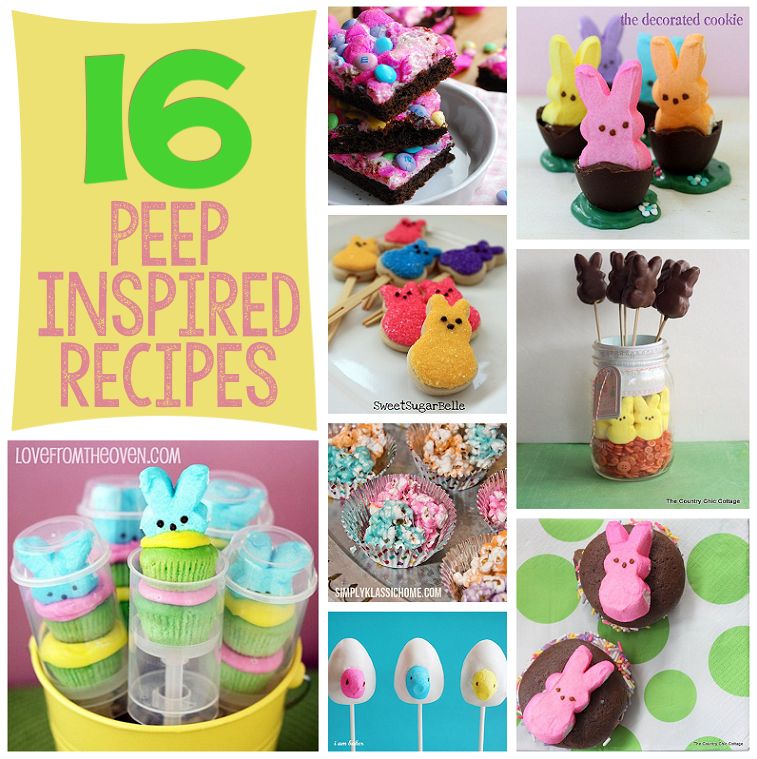 This collection of Peep Inspired recipes are great to try before Easter. You can try one or more to add to the menu for your Easter meals. They are also great for after Easter. Can you think of a better way to use up Easter candy than to use it as part of another treat?  Me either!


(If you are interested in using your Peeps as a craft supply, check out this round-up of Easter Peep Crafts.)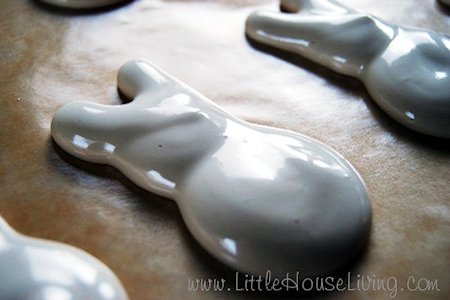 1 – Homemade Peeps Recipe from Little House Living
Try your hand at making your own Peeps candies.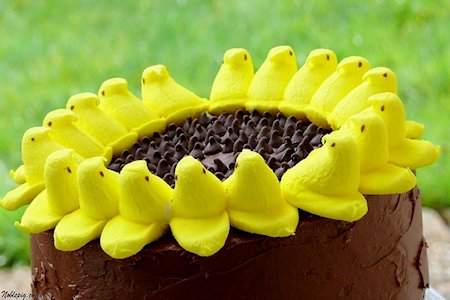 2 – Peeps Sunflower Cake from Noble Pig
Use Peep chicks to make a chocolate cake look like a sunflower.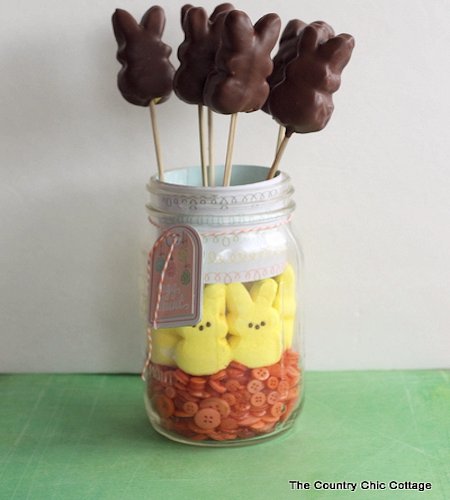 3 – Chocolate Covered Peeps from The Country Chic Cottage
Learn how to make Peep Pops by dipping them in chocolate.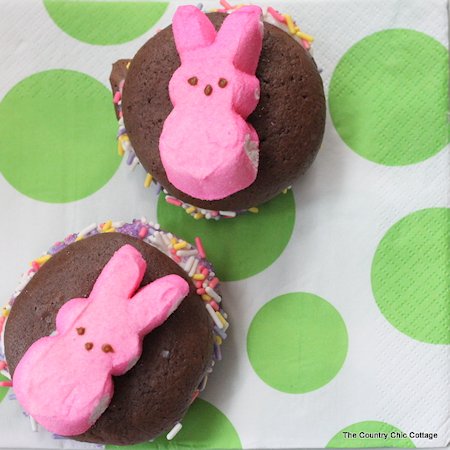 4 – Peeps Whoopie Pies from The Country Chic Cottage
Top of these homemade whoopie pies with Easter Peeps!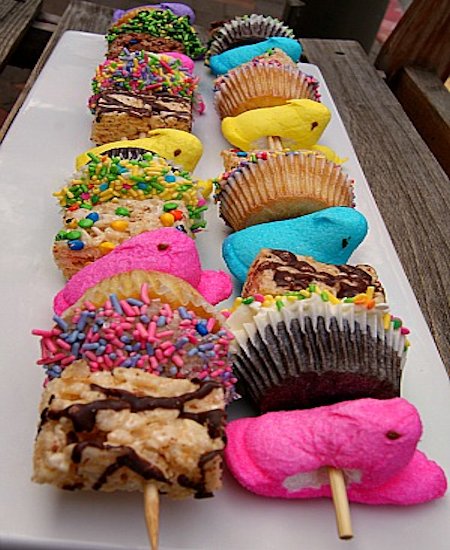 5 – Easter Peep Kababs from Warning Sugary Goodness
Make a fun Easter treat using a variety of Eastery sweets.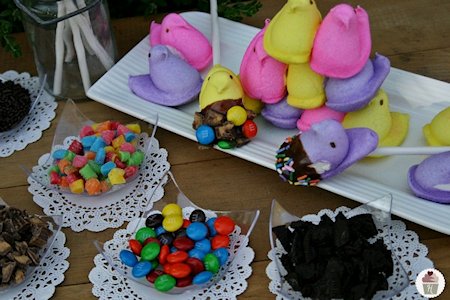 6 – Peeps Fondue from Hoosier Homemade
Create an amazing Easter dessert experience using Peeps candies and the stars.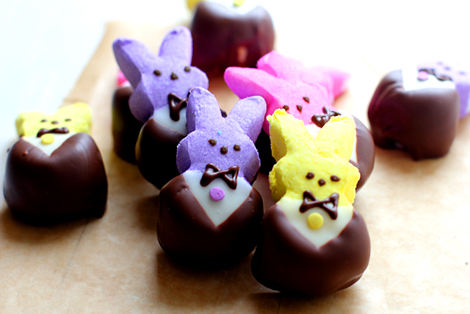 7 – Tuxedo Peeps from Babble
Use melted chocolate to dress up naked Peeps.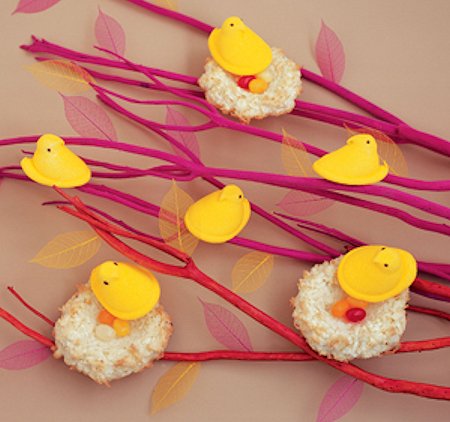 8 – Peeps on Nests from The Nest
Make coconut nests and top them off with jelly beans and Peeps.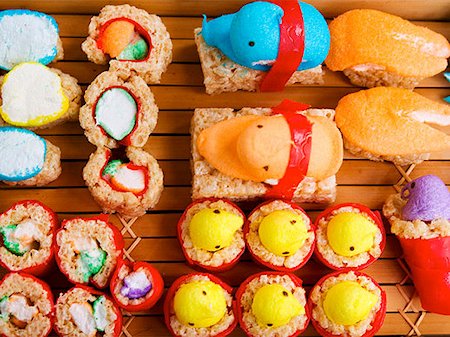 9 – Peeps Sushi from Serious Eats
Once you try these Peepshi, you may never eat a plain Peep again.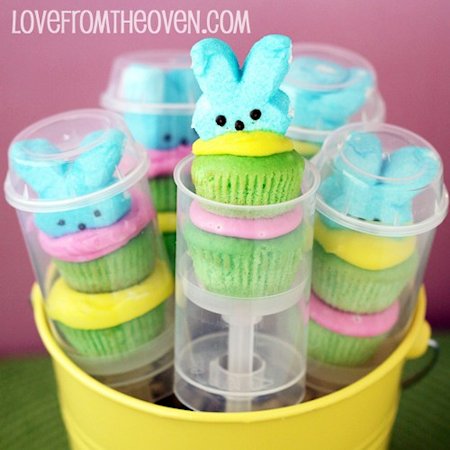 10 – Cupcake Push Pop Peeps from Love from the Oven
Combine cupcakes, Peeps, and a push pop? Yes, please!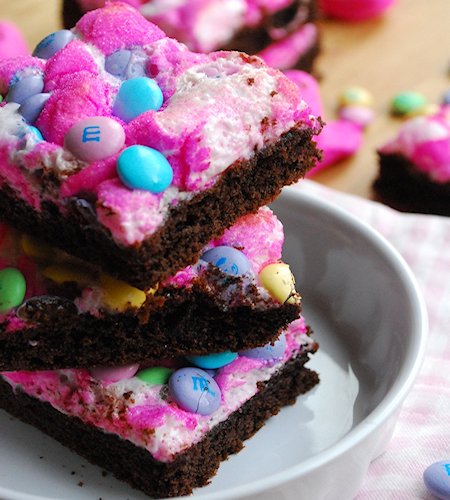 11 – Peeps Candy Bars from The Domestic Rebel
Learn how to dress up boring brownies using Peeps and M&Ms.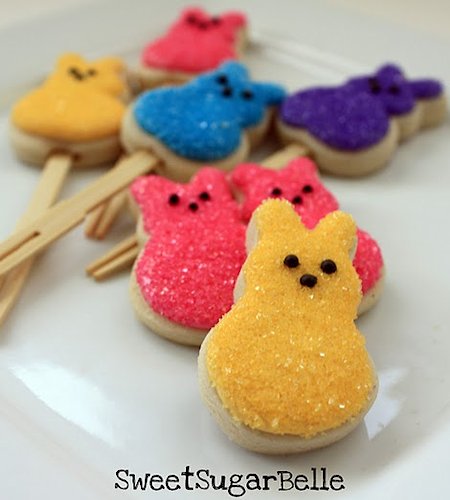 12 – Peep-Shaped Cookies from Sweet Sugar Belle.
Learn how to make a sugar cookie that looks like a bunny Peep.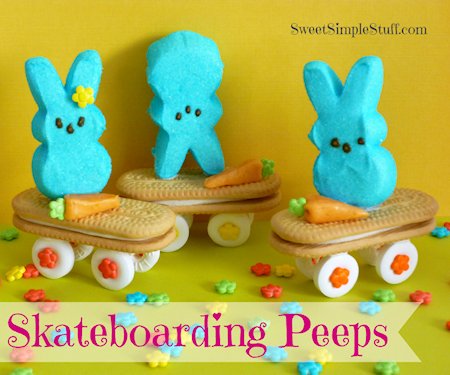 13 – Skateboarding Peeps from Sweet Simple Stuff
Make a sporty Peep treat using a cookie and a variety of candies.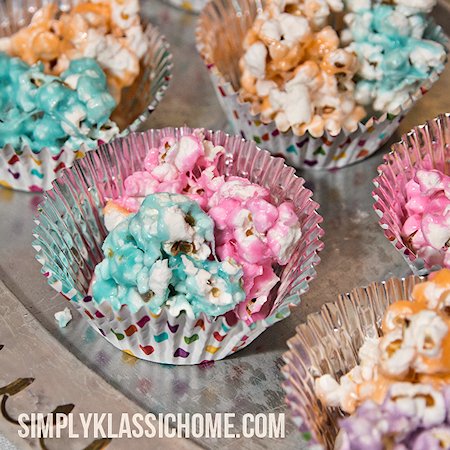 14 – Peeps Popcorn from Yellow Bliss Road
Discover how easy it is to make sweet popcorn by melting Peeps.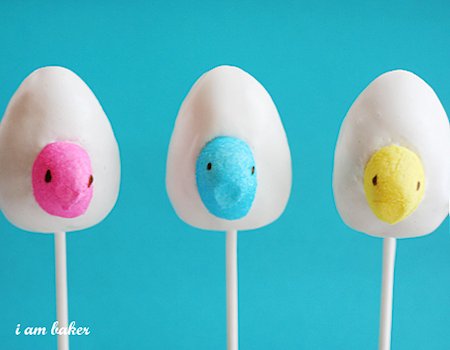 15 – Peep Chick Cake Pops from I Am Baker
Make an egg-shaped cake pop with a Peep chick peeking out.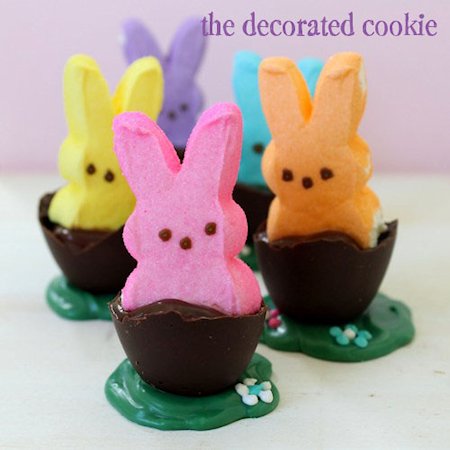 16 – Peeps Bunnies in Chocolate Eggs from The Decorated Cookie
Make these sweet bunnies popping out of chocolate eggs.
Let us know if you try any of these great recipes or if you know of any other recipes that should be added to this collection.