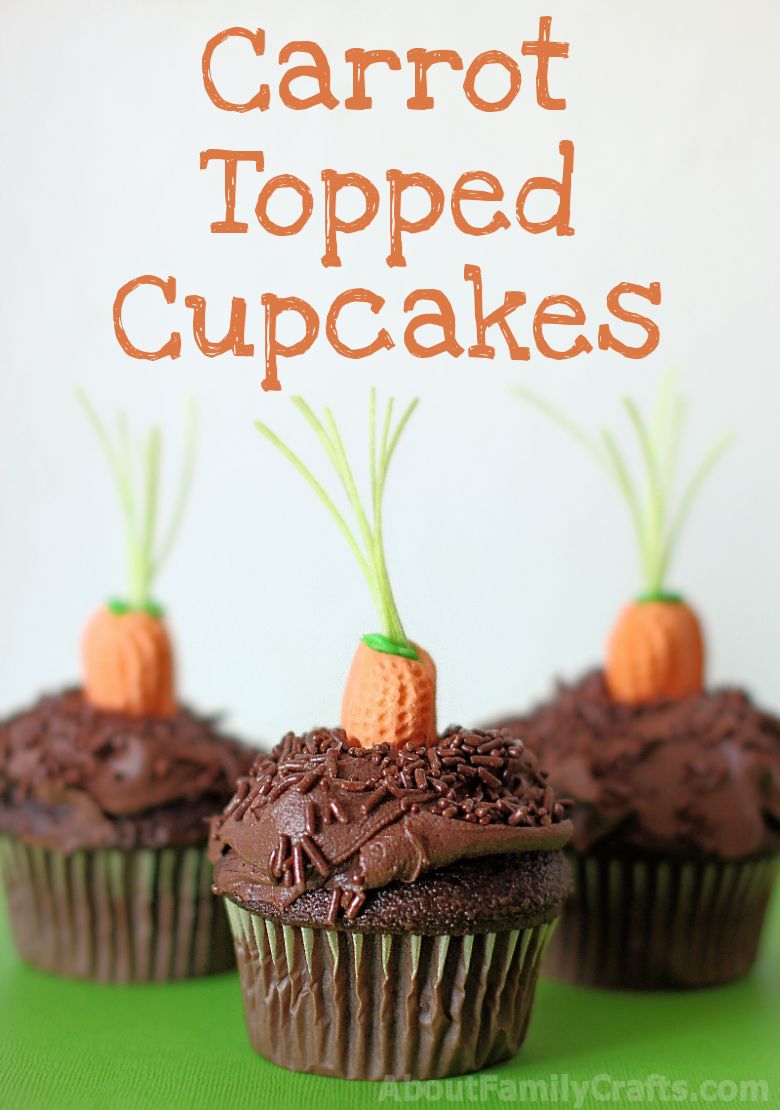 When I was planning our Easter dinner and dessert, I figured the best place to start my search was on Pinterest. While there are certain dishes I could never get away with not serving on Easter (and most holidays), I like to look for at least a little something different for dessert or side dishes.
When I was looking around Pinterest, I found quite a few adorable cupcakes. They inspired to come up with my own fun cupcakes. I figured cupcakes are always a good alternative when you have little ones, right?

By using a box mix, these cupcakes were fast and easy to whip up, but you could certainly make your own chocolate cupcakes form scratch. I figured they were mainly for my young grandkids who usually only eat frosting anyway! You could also make your own choclate frosting if you like, but I really enjoy the containers of frosting you can buy already made.
While I made these for Easter, they are fun for spring or even for a summer picnic!
Ingredients Needed to Make Carrot Topped Cupcakes:
1 box of chocolate cake mix + the ingredients on box (water, oil, and eggs)
1 Container of chocolate frosting
Chocolate sprinkles
Orange circus peanut candies
Green frosting (packaged or a mixture of powdered sugar, milk, and food coloring)
Green edible Easter grass
Instructions for Decorating the Cupcakes:
Follow the instructions on the box to make the cupcakes. You should end up with 24 cupcakes. Once they are done baking, let them cool completely.
Frost them all with the chocolate icing and sprinkle generously with chocolate sprinkles. The goal, as far as I was concerned, was to make it look like dirt.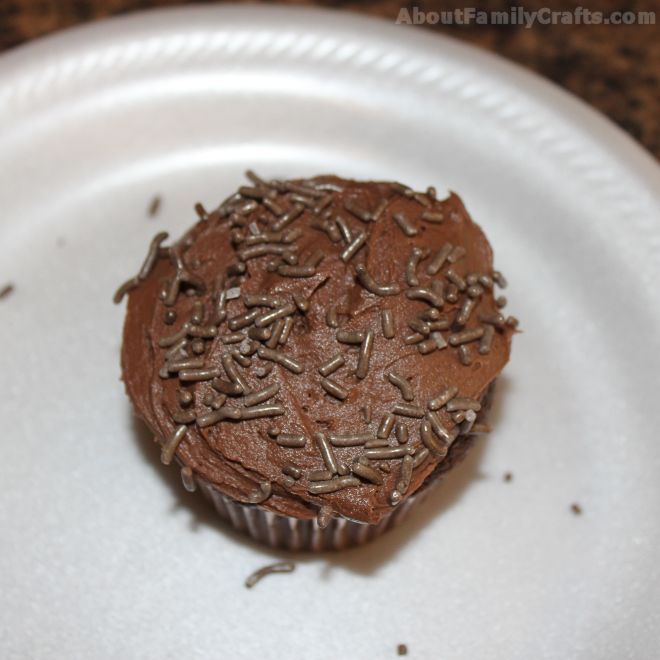 The carrots are easy to make. Start out by cutting 12 circus peanuts in half. Also cut several pieces from the edible Easter grass that are about 1 1/2-inches long of so. I used six pieces of Easter grass in each carrot.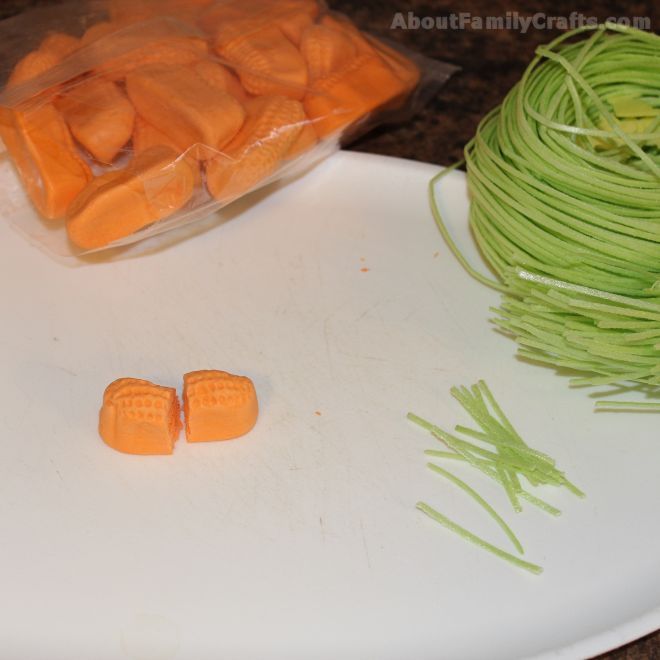 Now you need to poke a hole in the rounded ends of each cut circus peanut. I started out using a knife, but discovered that the end of my kitchen thermometer made a nicer hole!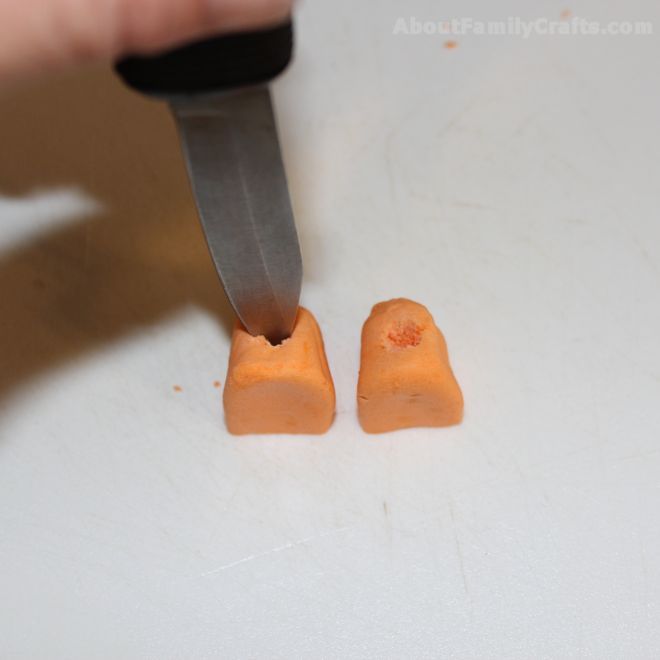 I grabbed a package of green frosting from the store for this step, but you could easily make your own green frosting using powdered sugar, milk, and green food coloring. This doesn't have to be fancy because you only use a tiny drop on each candy carrot.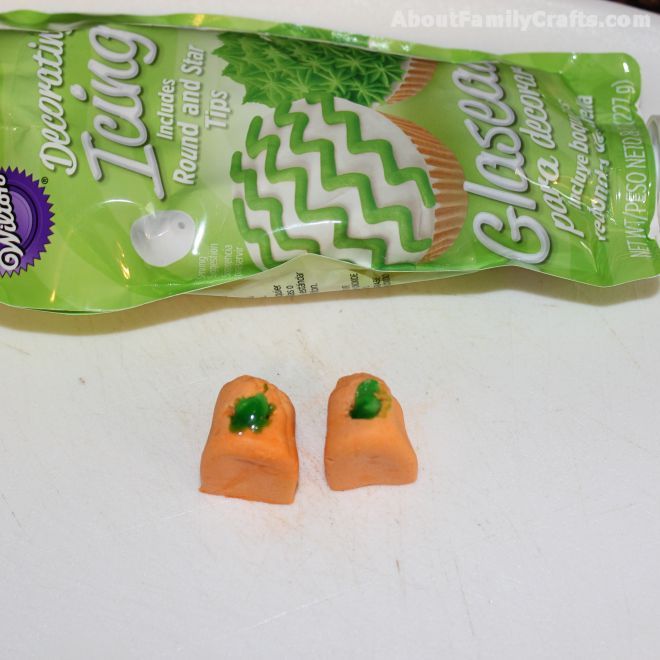 Once you put a drop of green frosting in each hole, stick the ends of around six pieces of edible grass into the green frosting.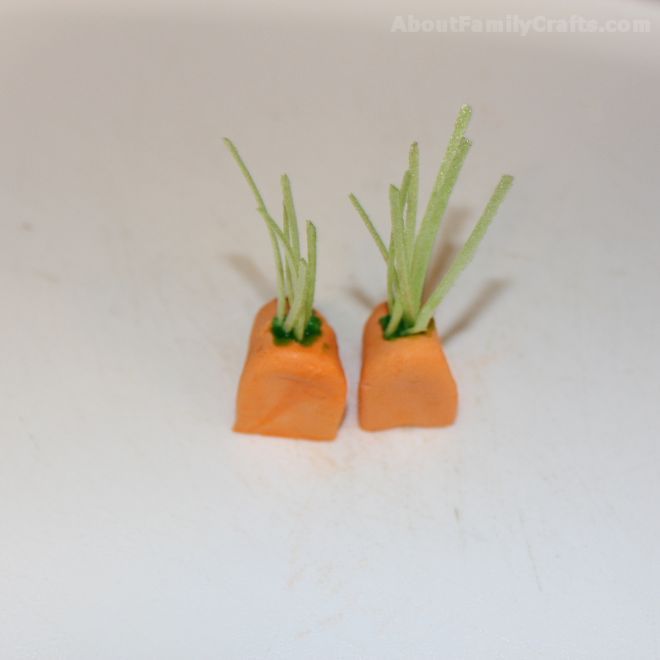 Finally, place a candy carrot on top of each cupcake. My grandkids got a kick out of these cupcakes — hopefully your family will to!