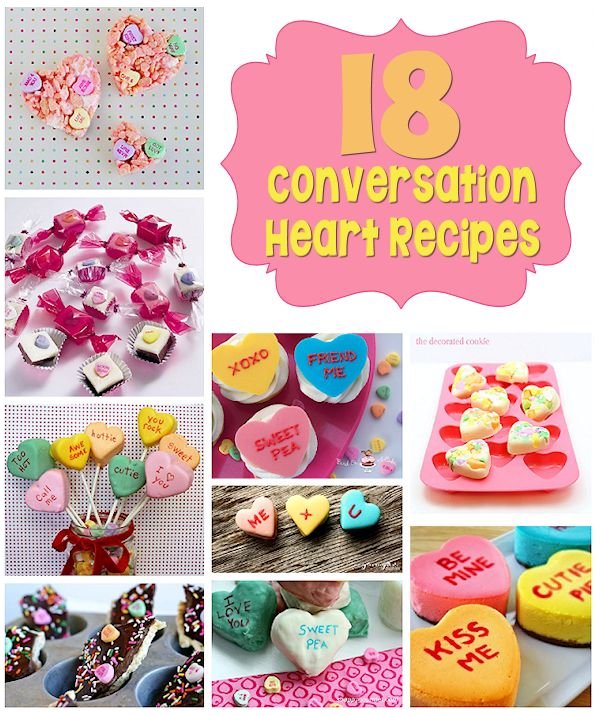 Not sure about you, but the one candy that pops into my mind when I think about St. Valentine's Day is Conversation Hearts. For some reason, I am drawn to them as soon as the hit the shelves at the store.


While my family could easily sit and eat a bag of these sweet treats, I thought it might be fun to make something using them. While I was searching around, not only did I find some interesting recipes using Conversation Hearts (make sure you check out #7 – Bacon Wrapped Hearts), but I also found some great concoctions that were simply inspired by them.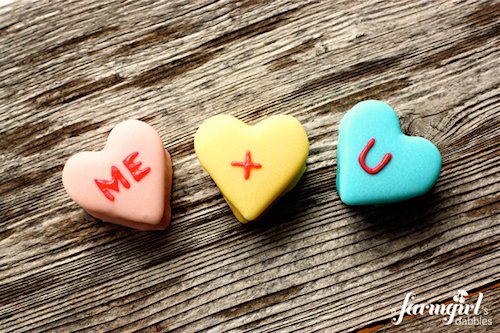 1 – Homemade Marshmallow Conversation Hearts from A Farmgirl's Dabbles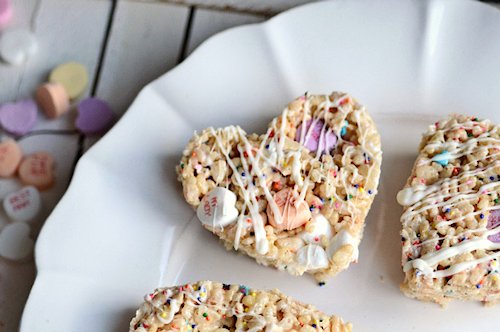 2 – Conversation heart Rice Krispies from Show Knows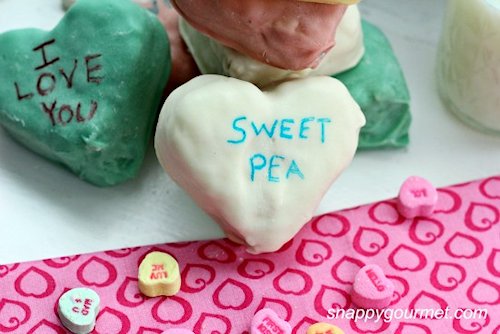 3 – Dipped Conversation Hearts Krispies Treats from Snappy Gourmet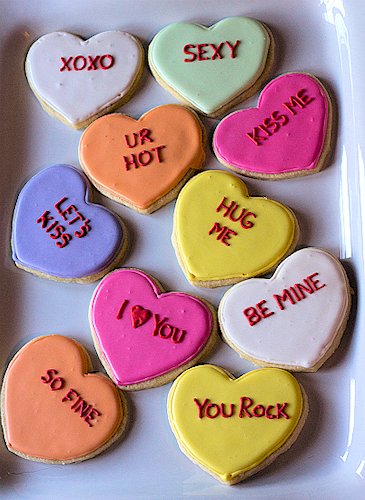 4 – Conversation Heart Sugar Cookies from Brown Eyed Baker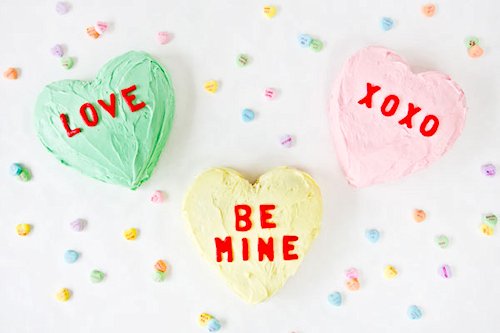 5 – DIY Conversation Heart Cakes from Studio DIY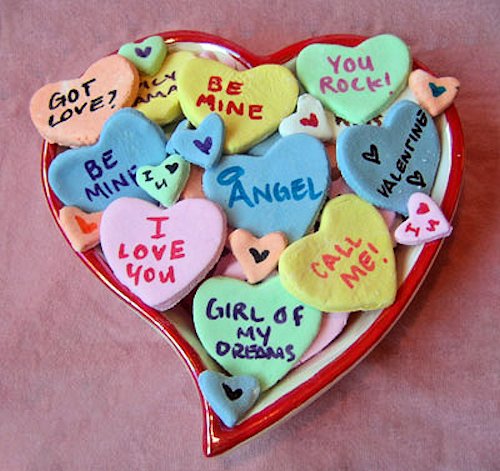 6 – How to Make Conversation Hearts from Candy @ About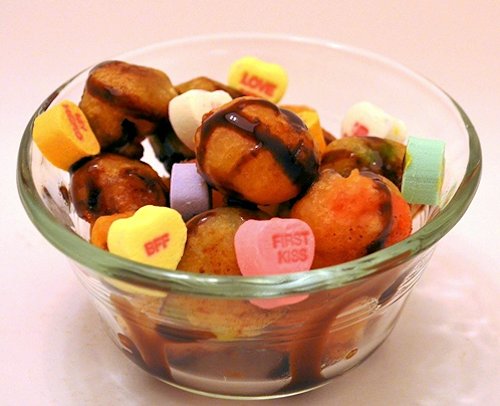 7 – Bacon-Wrapped Conversation Hearts from Foodbeast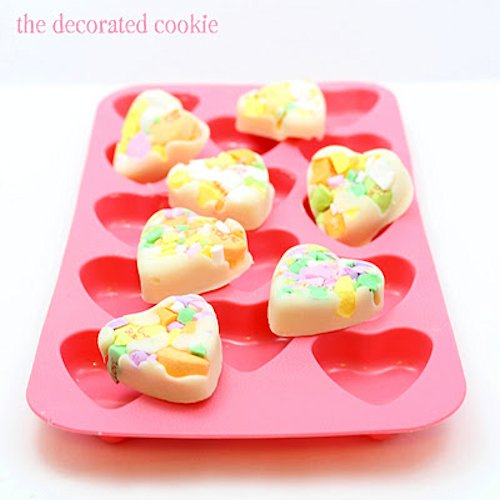 8 – Conversation Heart Bark from The Decorated Cookie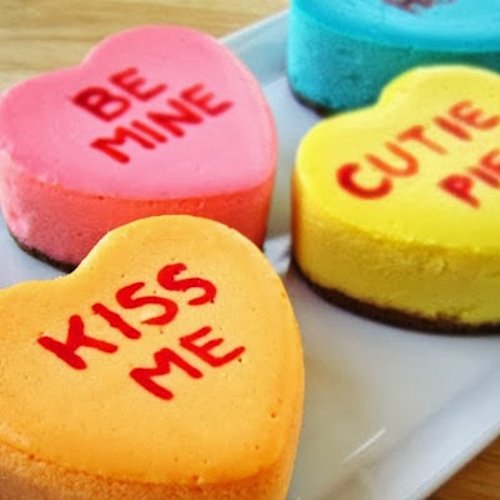 9 – Conversation Heart Cheesecake from Best Holiday Recipes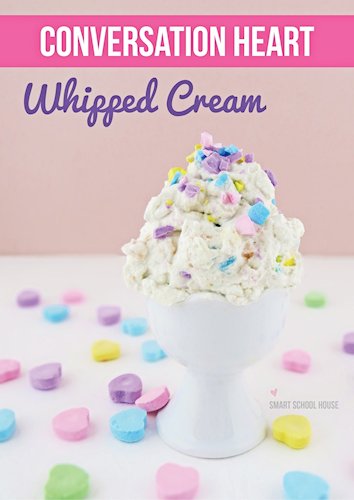 10 – Conversation Heart Whipped Cream from Smart School House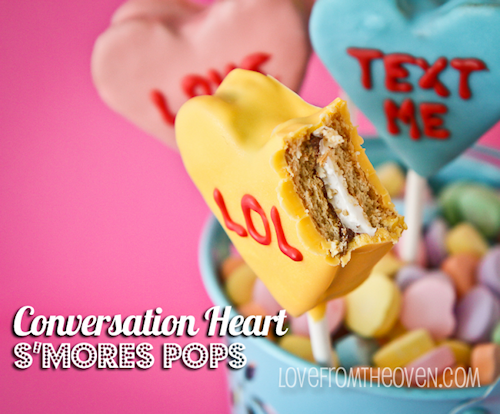 11 – Conversation Heart S'mores Pops from Love from the Oven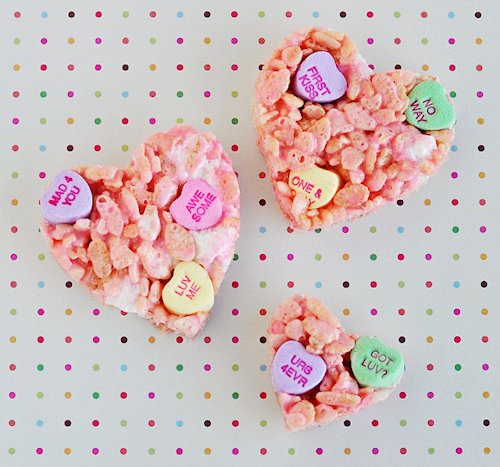 12 – Conversation Heart Rice Krispies Treat Pops from Food, Family, and Finds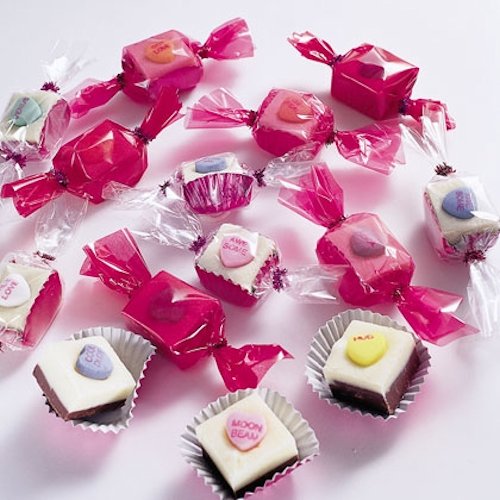 13 – Conversation Heart Fudge from Spoonful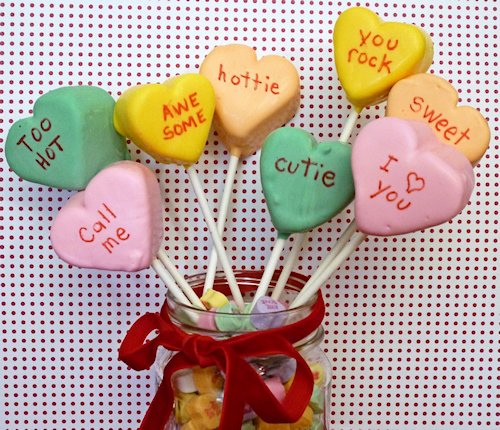 14 – Conversation Heart Marshmallow Pops from Sweet Simple Stuff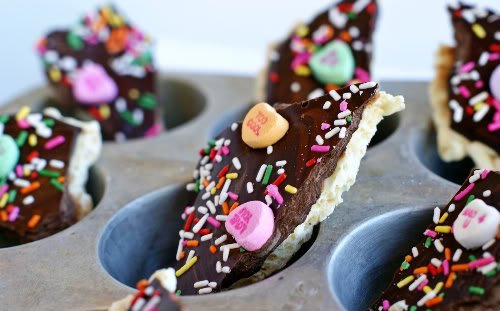 15 – Conversation Heart Chocolate Bark from Bake at 350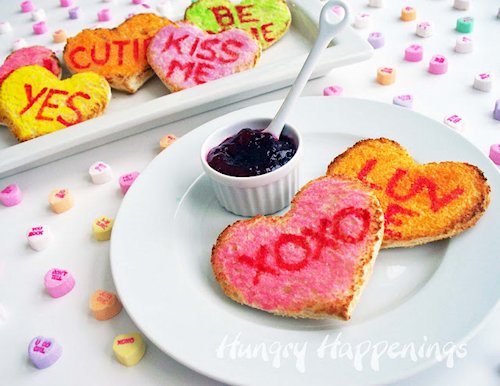 16 – Conversation Heart Toast from Hungry Happenings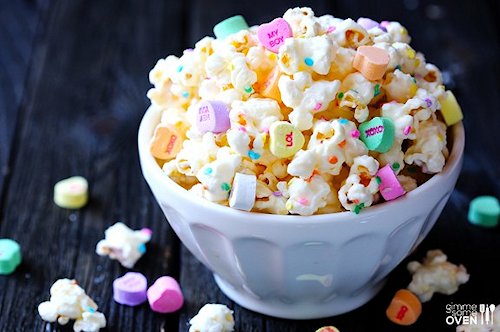 17 – Valentine's Popcorn from Gimme Some Oven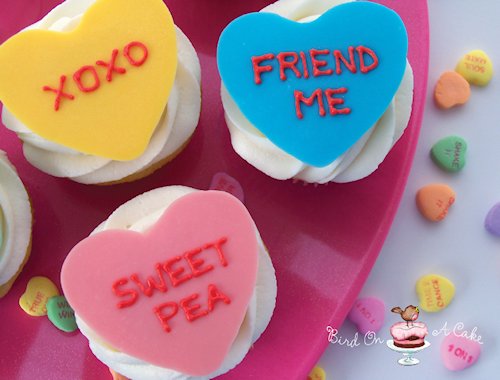 18 – Conversation Heart Cupcake Toppers from Bird on a Cake
What do you think about this collection? If you try any of these recipes, make sure you come back here and let us know what you think.