I love planting and I love being creative so I had a ton of fun looking for some creative ways to plant a garden.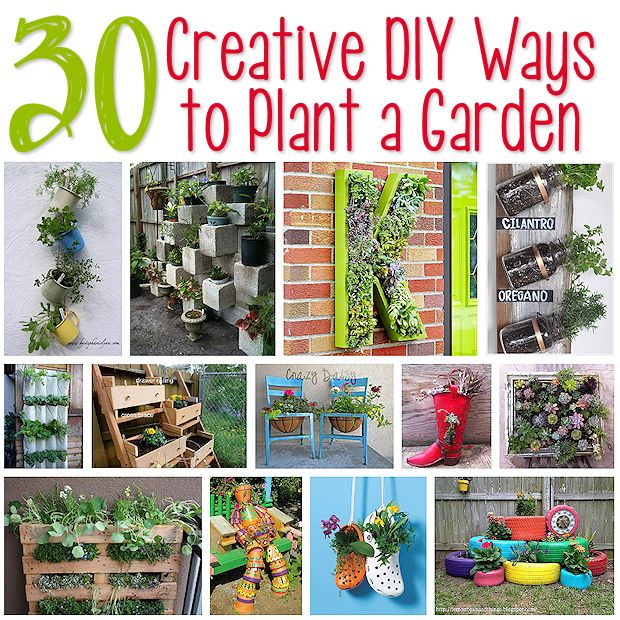 Every other year, I have planted a garden plot that is about 50 feet wide and 100 feet long. Now that all of my kids are grown and gone though, it hardly seems necessary — especially since we spend a lot of time at our cabin during the summer months. I figured I would try to make my planting somewhat portable this year and that is what inspired me to search out all of these ideas. Of course, not all of these amazing DIY projects are portable, but they are all creative!

I am going to be trying many of these ideas for my flowers, herbs, and vegetables this year. How about you?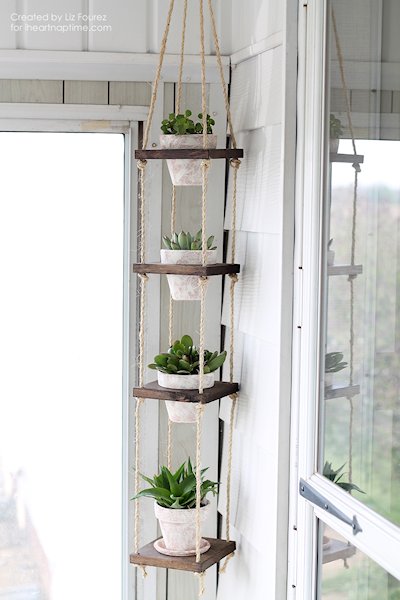 1 – DIY Vertical Plant Hanger from I Heart Nap Time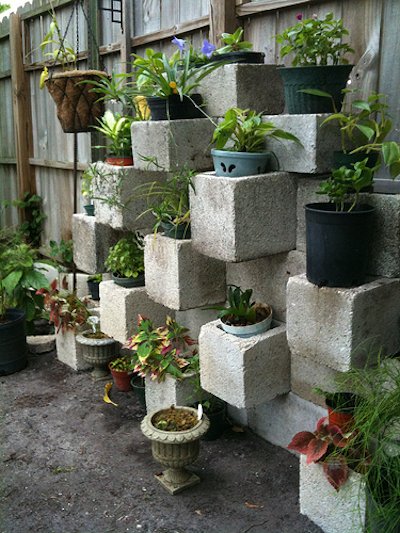 2 – Cinder Block Planters from Plantiis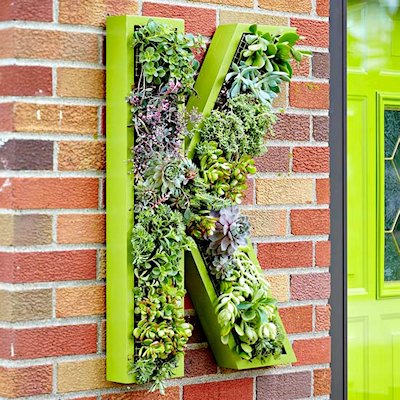 3 – Living Monogram Wreath from Better Homes and Gardens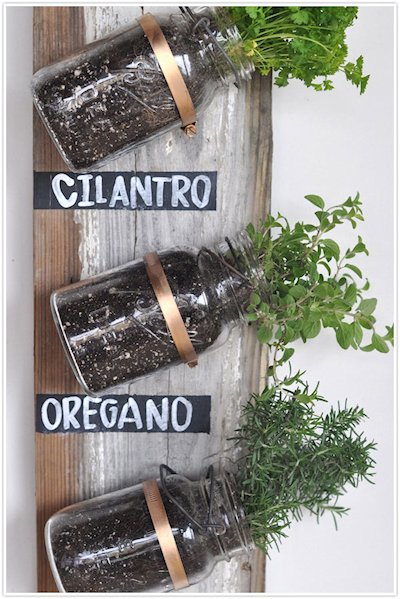 4 – Mason Jar Herb Garden from Camille Styles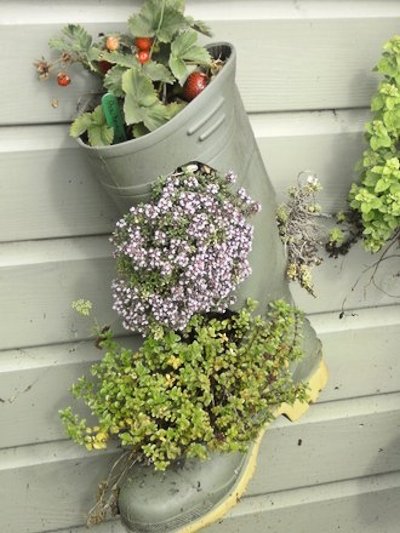 5 – These Boots Were Made for Gardening from Mami G.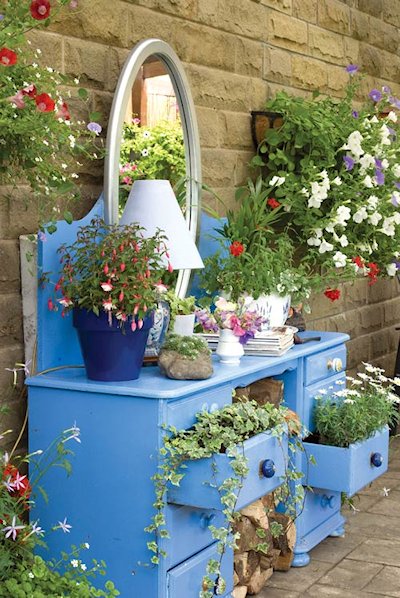 6 – Garden Desk from The Old Farmer's Almanac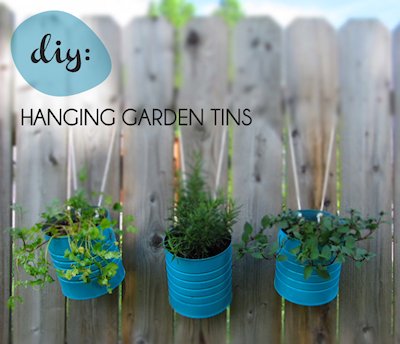 7 – DIY Hanging Flower Tins from Stuff Steph Does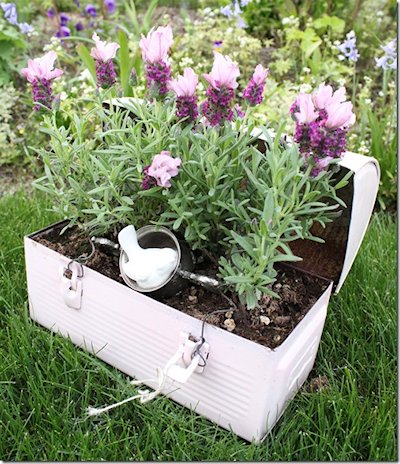 8 – Lunchbox Planter from Fishtail Cottage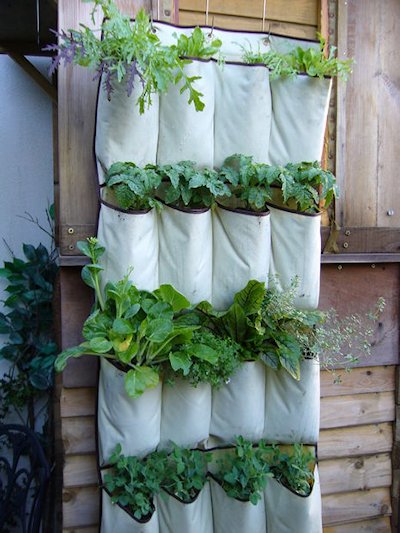 9 – Shoes Organizer Garden from Instructibles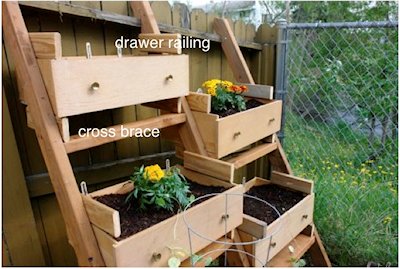 10 – Dresser Drawer Garden from Home Jelly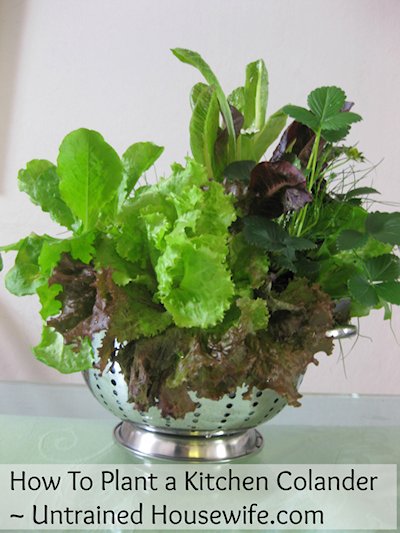 11 – How to Plant a Kitchen Colander from Untrained Housewife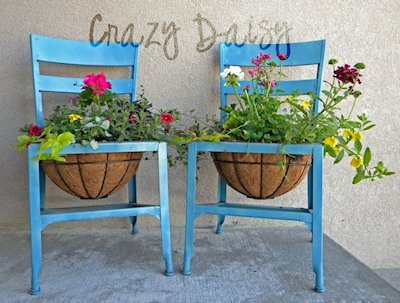 12 – Chair Planters from Jasey's Crazy Daisy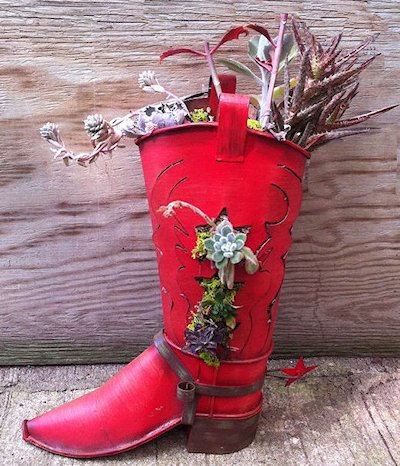 13 – Cowboy Boot Planter from The Gardening Cook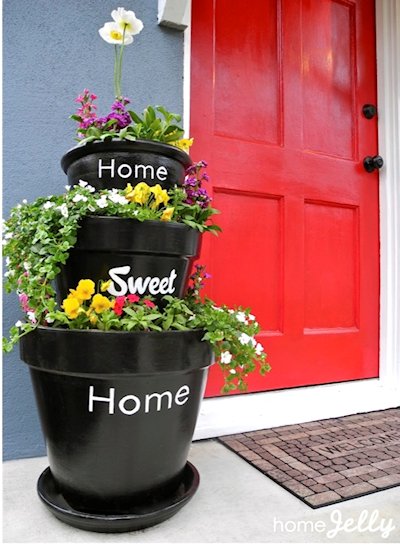 14 – Stacked Planters from Home Jelly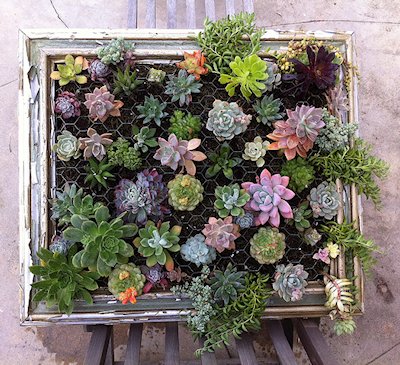 15 – DIY Framed Hanging Succulent Garden from Luna See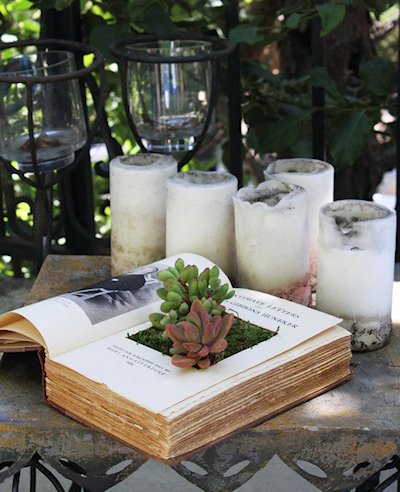 16 – DIY Book Planters from Apartment Therapy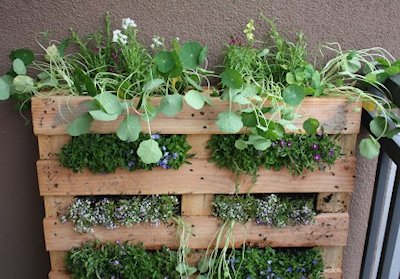 17 – How to Turn a Pallet into a Garden from On the Balcony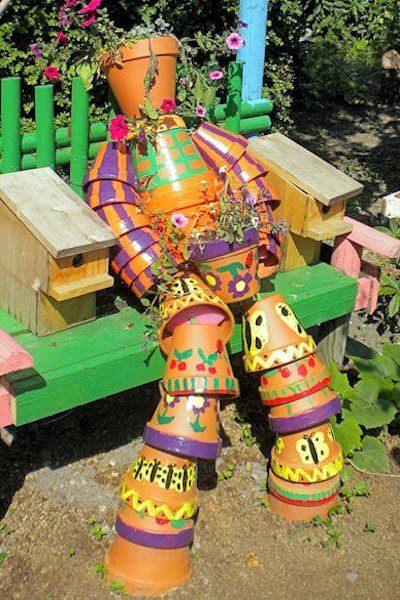 18 – Flower Pot Person from Sherri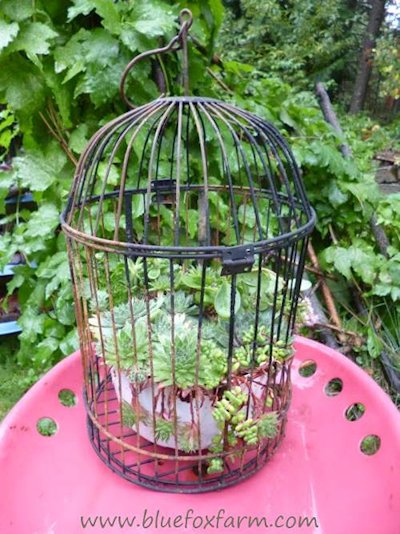 19 – Bird Cage Planter from Blue Fox Farm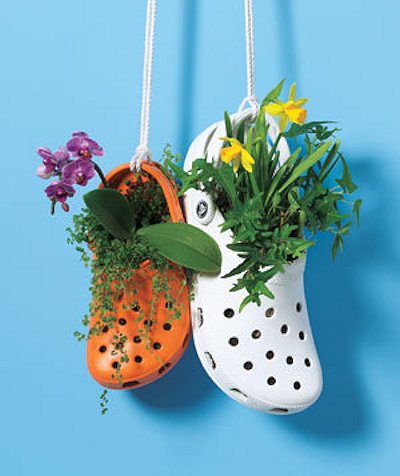 20 – Croc Planters from Real Simple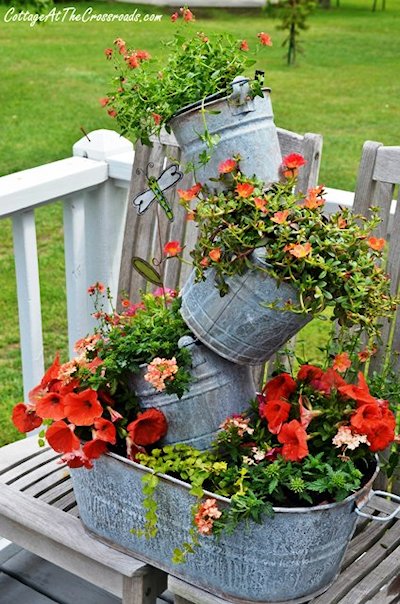 21 – Topsy Turvy Galvanized Buckets from Cottage at the Crossroads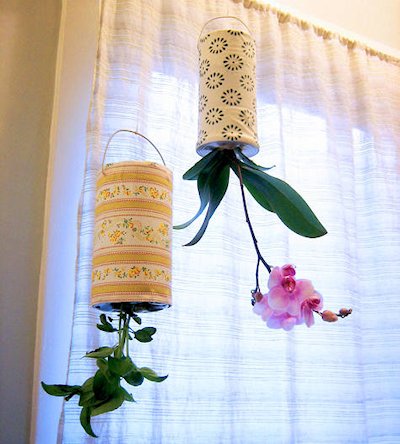 22 – Upside Down Planter from Design Sponge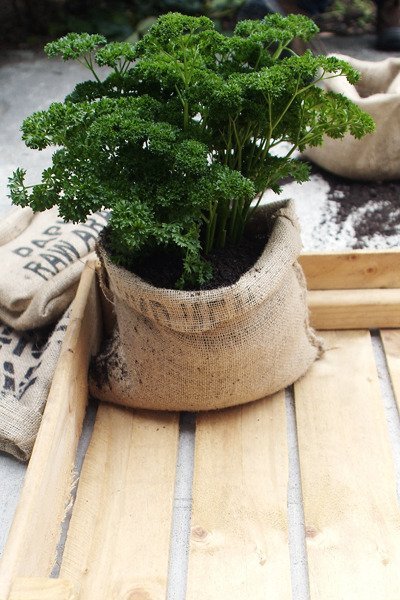 23 – Coffee Bag Planter Pots from Apartment Therapy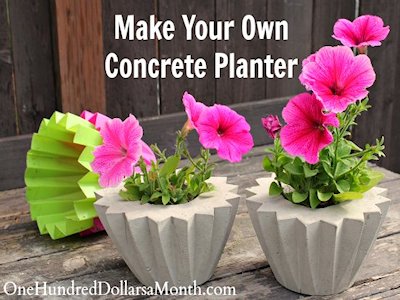 24 – Make Your Own Concrete Planters from One Hundred Dollars a Month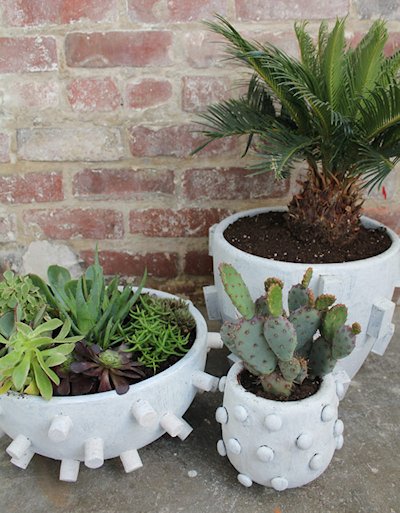 25 – Textured Planters from Design Sponge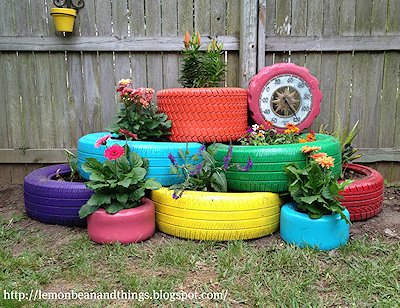 26 – Colorful Tire Planters from Lemon, Bean, and Things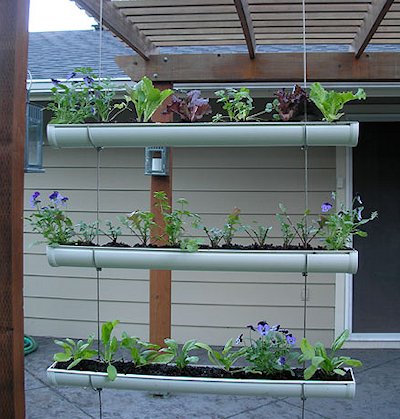 27 – Hanging Gutter Garden from Nest in Style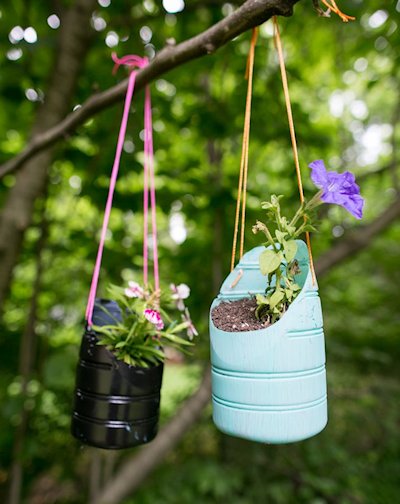 28 – DIY Recycled Hanging Planters from Henry Happened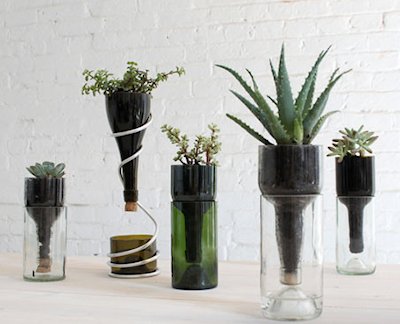 29 – Recycled Wine Bottle Planters from MiniMotives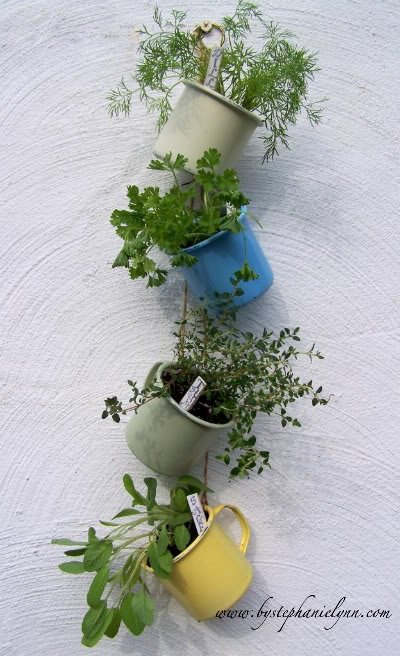 30 – Hanging Coffee Cup Herb Garden from By Stephanie Lynn