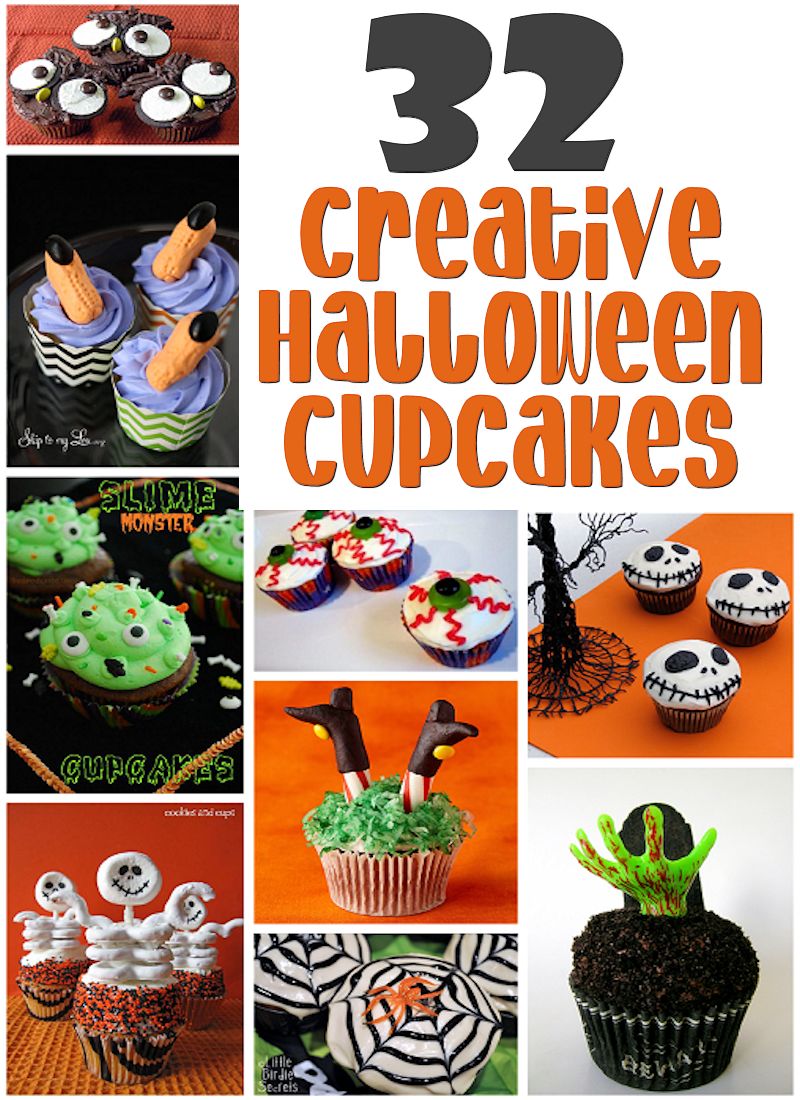 I am not afraid to admit I love cupcakes… It doesn't matter what shapes, size, or flavor it is! Since I have already posted a round-up of Back-to-school and Thanksgiving cupcake recipes, I thought it was only fair to post a round-up of creative Halloween cupcake recipes. Don't you think?


I suppose some of you might think some of the cupcakes are just to gross to eat, but, let's face it… They are still cake which means nummy for my tummy! Sorry, but I do like my cake (with extra frosting please)!
Which one of these would you like to try first? Are there any that are just to gross for you to be tempted to try?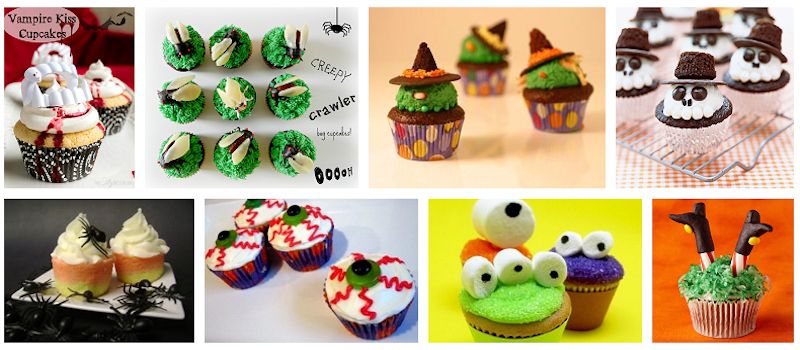 1 – Vampire Kiss Cupcakes from This Silly Girl's Life
2 – Cicada Bug Cupcakes from Sugar Swings
3 – Wicked Cupcakes from The Food Network
4 – Skeleton Cupcakes from My Recipes
5 – Candy Corn Cupcakes from Modern Eve
6 – Easy Eyeball Cupcakes from Celebrations
7 – Mini Halloween Monster Cupcakes from Celebrations
8 – Witch Leg Cupcakes from Better Homes and Gardens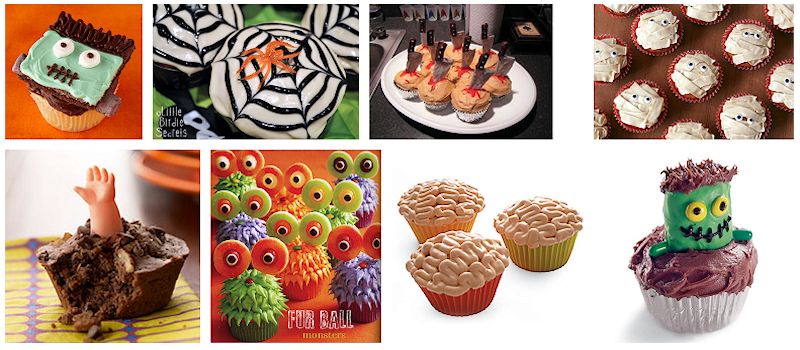 9 – Graham Cracker Frankenstein Cupcake from Better Homes and Gardens
10 – Spider Web Cupcakes from Little Birdie Secrets
11 – Bloody Knife Cupcakes from Kids Games Central
12 – Pumpkin Chip Mummy Cupcakes from Love and Olive Oil
13 – Buried Alive Muffins from Rachael Ray Magazine
14 – Fur Ball and String Monster Cupcakes from Hostess with the Mostess
15 – Brain Cupcakes from Spoonful
16 – Sweet Monster Cupcakes from Spoonful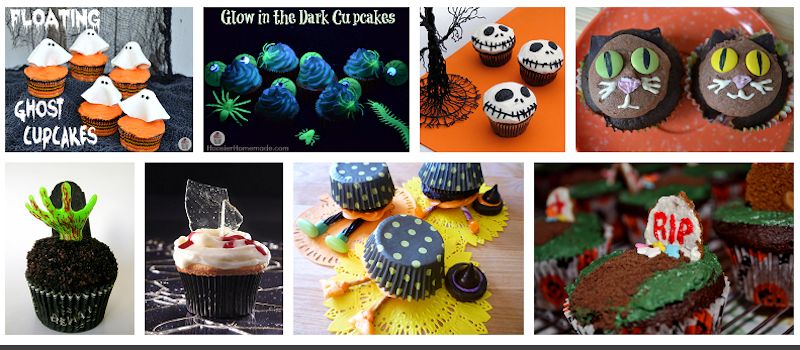 17 – Floating Ghost Cupcakes from Hoosier Homemade
18 – Glow-in-the-Dark Cupcakes from Hoosier Homemade
19 – Jack Skellington Cupcakes from Disney Family
20 – Black Cat Cupcake from Growing Up Veg
21 – Zombie Halloween Cupcakes from Sweetest Kitchen
22 – Broken Glass Cupcakes from Martha Stewart
23 – Ding Dong the Witch is Dead Cupcakes from Sweet Simple Stuff
24 – Halloween Graveyard Cupcakes from The Heritage Cook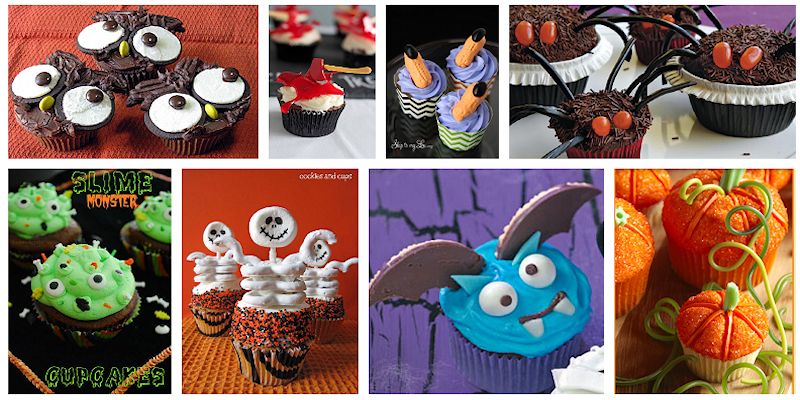 25 – Owl Halloween from Ezra Pound Cake
26 – Ax Murderer Cupcakes from One Charming Party
27 – Witch Finger Cupcakes from Skip to My Lou
28 – Tarantula Treats from Betty Crocker
29 – Slime Monster Cupcakes from The Domestic Rebel
30 – Skeleton Cupcakes from Cookies and Cups
31 – Batty Bats Cupcakes from Taste of Home
32 – Pumpkin Cupcakes from Dime on a Dime
Now, if you will excuse me, I am going to go dig in my cupboard to see if I have everything I need to make a batch or two of cupcakes!