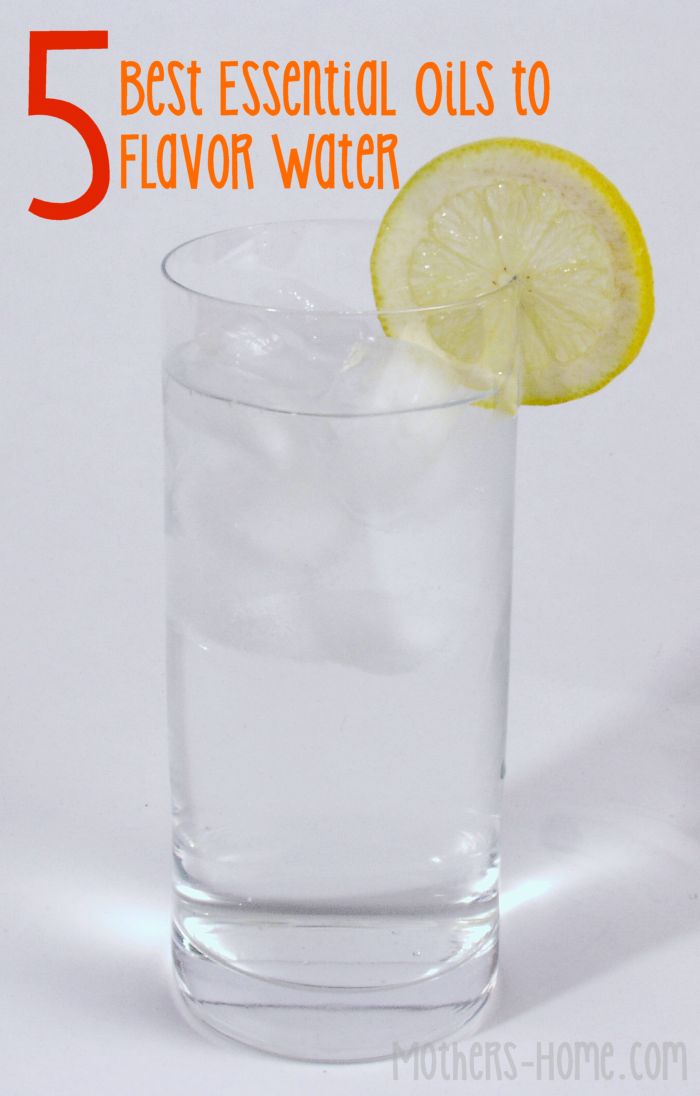 Essential oils are a great way to flavor your water, giving it a crisp and refreshing flavor or a floral, herbal flavor that you would get from tea. It doesn't take a lot to flavor water either, just a drop or two into a personal glass of water and a little more to a pitcher of iced water does the trick. If you want to add essential oils for other benefits, health and wellness, there are several options that you can use too.

Check out these popular essential oils to add to your water for both flavoring and health, and to get you drinking more water on a daily basis.
Lemon Essential Oil
(affiliate link)
Who doesn't love a twist of lemon in their water? Lemon essential oil is a great way to add flavor to your water, increasing the taste and giving it a fresh, crisp scent. In addition to making a glass of water taste better, lemon essential oil helps with digestion, promotes weight loss, and helps improve dental health.
Peppermint Essential Oil
(affiliate link)
Peppermint essential oil is the preferred oil by anyone that needs to sip water to help with nausea, sea sickness or an upset stomach. The oil adds a cooling, relief bearing flavor to water with only one drop added. In addition to relieving upset stomachs and tasting great, peppermint oil is great for headache relief, toothache and muscle pain.
Orange Essential Oil
(affiliate link)
Orange essential oil is another great flavor option for water for anyone that enjoys bright citrus flavors and the taste of orange juice. This oil is great for individuals that are dealing with bloating or have gas, because it helps with the relief of excess gas from the stomach, without a lot of pain. During cold and flu season, sipping on water with essential oil will help boost your immune system and also serves as a detox.
Lavender Essential Oil
(affiliate link)
Lavender essential oil is one of the few herbal oils that people enjoy added to their water. Only one drop of this oil is necessary to get the taste you want and can be added to hot or cold water for a great floral flavor. Many people that have motion sickness, use this oil in their water to help relieve those effects.
Grapefruit Essential Oil
(affiliate link)
If you are in need of a mood booster and great tasting water, this essential oil will do the trick. Grapefruit essential oil is a great mood enhancer, making it a great option for a morning beverage. It also is helpful as a diuretic, so if you need something to help with an upset stomach, grapefruit essential oil will do the trick.
Disclosure: As noted above, this post contains affiliate links. See my disclosure policy for details.